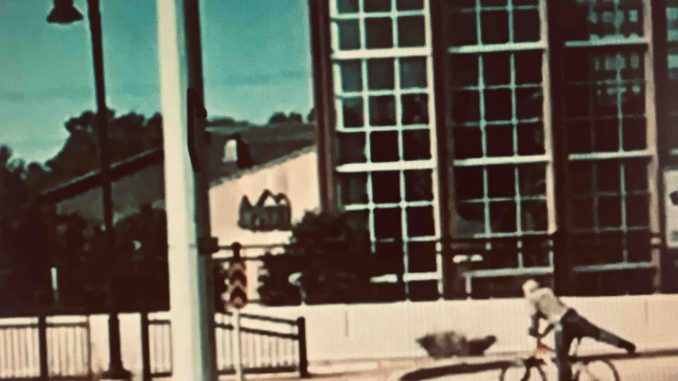 Such a nice release here by Canadian indie rock duo Figure Walking, such an anthemic maxi single for the summer which really made my day and I hope it will drag you too in its mood! Disintegration Records presents their newly released single 'Blue World Remix' as this exquisite remix single is a summertime anthem. Here, producer/engineer Richard Hartline and Philadelphia's critically acclaimed mood-rockers Tulipomania team up at the controls, bringing an already celebratory song to new levels of existential joy and transcendence. 
Figure Walking is drummer Rob Gardiner (Conduct, Pip Skid) on drums and longtime Winnipeg-based indie rock fixture and three-time Polaris Prize nominee Greg MacPherson (Cherry Cherry, Nova, Greg MacPherson Band) on baritone guitar, vocals and keys. The band plays indie rock music in a broader sense of understanding, performing, and creating music in and thru that specific indie-sounding music stream.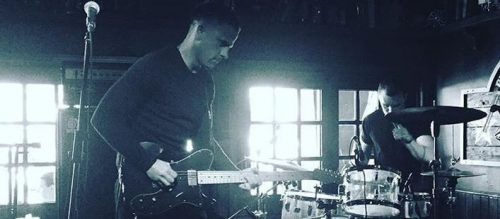 Tulipomania, on the other hand, have released four albums and numerous animated music videos and singles. They are currently at work on a fifth album and supporting animated music videos. "We were really inspired by the song 'Blue World', Figure Walking's bittersweet anthem informed by intelligent angst, and we're honored to have been allowed to contribute to this uplifting cri de coeur," says Cheryl Gelover of Tulipomania. 
"I love to imagine the world through the murky, silver-on-the-ocean-floor filter that is Tulipomania's music. This remix of 'Blue World' is astonishing for us, like watching an eclipse with welder's goggles and discovering the sun for the first time," says Greg MacPherson.
The truth is that the remixers in the studio had a glorious and an anthemic tune in their hands to work on, and that was a great advantage for them. Nonetheless, I must tell you that almost all Figure Walking's songs are of the same construction; the band makes music for large numbers of people to dance together and sing along in festivals and feel the joy of interaction with each other. That's how I felt when I initially listened to that song in the car – as if I was heading to an open-air festival to meet my friends in my most positive mood. I understand that Figure Walking makes music that runs a full spectrum of celebration, revolt, laughter, anger, and possibility. Check this out, please!
The original version of 'Blue World' can be found on the band's debut album 'The Big Other' which is a 10-song trip across cultures, communities, ideologies, and relationships, and the band will be releasing their new album 'vertical/horizontal' later this summer.
Keep Up With Figure Walking
Written by Mike D.