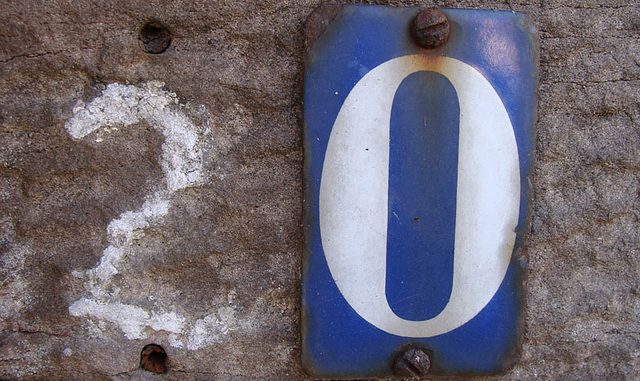 I believe that lists are good as long as the collector doesn't rank the artists, and as well as the list is actually…a playlist for the readers to check and enjoy the content. I can't rank the artists because position C, for example, on the list is equal to X or A etc…
These records I chose are not lined up here because I think this one is better than the other, but because they all together worked as my soundtrack of the year. I enjoy the most interactions with writers and music freaks who talk with the same passion about "that post-punk man that nailed me for good, and that electronic record which gave me a galaxy crush." That sort of thing, rather than any "specialist" who judges only according to the personal instinct and suggests eeuuumm, that record is better than the other because…"analysis now."
These LPs gave me astonishing thrills, wave after wave, and thus you've heard often on my Loud Cities radio show–artifacts that got the feedback they deserve by the listeners and my friends too. Lay Back//Listen Loud!
Parisienne Hante constantly thrills me with her endless talent in making striking synthesized music full of emotions and a fantastic sound. A perfectionist with a very clear target in mind, to make her personal music concerns a lot of people and she has the skills for it. Between Hope And Danger was out in May, here's the title song!
Kiev's On The Wane with Schism…the children of the Ukranian civil conflict back in 2014, presented a most striking record on November this year. Noir rock music, garage sound and angry as hell, " We like knobs turned right, dissonances, noise meditations and motorik rhythms"…here's Human Race, please listen to the lyrics!
DEVINE NOIRE is a young postwave/ synthpop project from Bielefeld and on March they let out the new Minutes LP. I'm so totally stuck with it and their elegant music, and mention that it is their first demo-album where the sound doesn't refer to a just demo release, what can I say! The sonic outcome is just brilliant and here's Le Sabotage!
A raging indie rock/guitar pop record came out last October by Gothenburg's Makhtaverskan. The LP is just amazing and filled with their young bloods and tides. Ill (ill) includes 10 monumental songs of Swedish young lust in all, attitude, music, feelings and let's listen In My Dreams!
The Stevenson Ranch Davidians from Los Angeles let out Amerikana in June–a band with a dedicated fan base on a dedicated psych' folk garage style that left no doubts with their record once we all heard it, a must have, among the best of the year. A release that delights the most difficult listener with it's amazing collection of grooves and psyched harmonies, Holy Life!
NONE, one woman band from Berlin published two LP's and one EP this year. In the last couple of years her name is on the tongue of dark wavers and post-punks, a quite fair response to her art, the dark wave. Vacuum was released on June and it seems that it was enough for her to win a contract with a good and dedicated label for her later releases, try to taste her "silent" groove, this is the title song!
Italian post-punk shoegazers CLUSTERSUN published on May Surfacing To Breathe which took the genre by storm, literally. Few knew the band, now many speak about them, an excellent wall-of-sound, confident band with their tricks and hints. I won't put in here the lead single but the title song…and OMG!
Italy again, from Rome and Winter Severity Index with September's Katabasis. Simona and Alessandra weave that outstanding cold wave, post-punked music that magnetizes the senses like they did last year too with their previous release which put their name on the map for good. Now, confident than ever they presented an anthemic 9 track record and I recommend you The Gift! (Katabasis:GR word:mean: Descending)
Black Needle Noise is the new project of John Fryer. Many of you know the name, for the rest that are not familiar please check an article published in Noise Journal, I do not ignore you, but I'd need some many lines to speak about that music man. The new BNN Lost In Reflections  was out on July and includes 11 tracks with 11 different singers invited to sing their lyrics on Fryer's music. Electronic, industrial, noise pop actually with the voices of Bill Leeb, Sivert Hoyem, Mimi Page and Ana Breton who sings And Nothing Remains!
Equinox from Manchester offered his astonishing debut It's Hard To Be Happy When Your Head Is Full Of Sin, a record filled with his poems and featuring original and prototype music by Vince Clark, Feral Five, and many more. 14 spoken word manifests by 14 different musicians and artists in the studio, a blend of quality and a record you must check, here's Kiss feat. Feral Five!
From the mountains of California came the wrath of goth! Fornicata slammed me, nailed me, made me repeat it again and again, Black Covers Everything is a striking dark wave drowned in gothic absinthe that doesn't whine on anything at all, is just there for you to open its bottle and sip on it, first round Guillotine!
Paris, Jessica93 and the riff mounted alternative rock Guilty Species that doesn't copy, doesn't paste anyone. The record is a collection of guitars and a cool and confident voice tuned in all, and there you go to the player and press shuffle/repeat like I did when I first listened to Venus Flytrap!
The Black Watch need only these words: L.A. alternative and a bit psych' rock band from the upper shelf! The Gospel According To John is a collection of urban rock sonic episodes, not very "polite", emotional, west coast sleazed out and loud, loud man! This is in deed a Way Strange World!
Baltimore's L'Avenir simply shocked the electronic and vintage fans with his latest Soir! 20 tracks and I needed more-simple as that, and the record stayed in my ears…forever. Jason Sloan is a veteran electronic musician, and a full-time professor teaching Interactive Arts department along with being the founder and program coordinator for the Sound Art concentration at the Maryland Institute College of Art in Baltimore, and I understand better his music now, taste What Happened To Yesterday please!
Lucky+Love from L.A. blasted into the electronic scene without warning, like saying "Hi we're L+L and here's our first LP, sorry we didn't have time to release any single before that", and they have a brand of dark-electro pop that is in a league of it's own. Their self-titled debut LP is a glorious electro pop record with astonishing songs and a big sound, and some bird blew a whistle that a well known producer almost had a stroke with them and they'll go to the studio asap, for the time being here's Venus!
A Million Machines began in 2013 in Los Angeles with producer/multi-instrumentalist MIG (The New Room) and singer Fate Fatal (The Deep Eynde). Such a duo could only release an excellent debut record that came out in November, 11 tracks, self-titled, a pure electro-synthetic adventure of high quality in all, listen to Ultraflesh, music speaks louder than words!
If I asked you to listen close to that band, which city in the world would you point as their home? Seattle? Portland? Denver? London? Brothers and sisters these are Puta Volcano from our favela, Athens GR, with their new astonishing record Harmony Of Spheres! Sharp, raw, heavy not stoner rock without any extra sauce on it, mention Luna's voice, her coolness and skills are simply admired, here's Dune!
SPC ECO from London published probably the most avant-shoegaze LP of the year, Calm. Dean Garcia the founder and electronic maverick producer of Curve knows the game so well that there was no question on the quality of the record and the skills of his new band, but the outcome is beyond expectations. Calm is beyond second thought and offering a range of gaze musings, with electronic streams, some dream pop textures hidden in and certainly a straight alternative rock air-way to run, I suggest Waking Up Again!
Just rock music, with no further hints in and only a bit alternative came from London again with Divisionists and their Daybreak! 12 tracks with that attitude, straight line, amplifiers, drums, the guy on bass and the sense that the LP was a live gig, here's Say Can You!
Sextile from Los Angeles released the industrial-post punk record of the year, Albeit Living. The band plays punk music at heart but tearing it totally apart when blending it with industrial and post punk shots that create a very fancy and solid sonic wall! One example is Who Killed Six!
Fantastic record by Londoners Wolf Alice with Visions Of A Life, yes! Versatile, with amplified sonic storms along with delicious melodic songs that all made a great 12 track modern and so fresh alternative/indie rock record, excellent and in very good shape. You may have listened to Don't Delete The Kisses on radio!
Tricky with Ununiform! The man is a genius, a pioneer who always leaves his mark on the global music scene with every record he releases, what more to say about him, you know him well! Here's When We Die featuring Martina Topley-Bird after 15 years she's back again, love and respect!
Finland's Jess and the Ancient Ones published The Horse and Other Weird Tales on December, and though (and ok fine) they are tagged as occult rock you won't find any darkness lurking in their record but an astonishing big band, emerging truly from the 60's and 70's band's like Coven and all along to Jex Thoth, which means great melodies, complicated arrangements and skilled musicians that play rock music that grooves like hell. Occult no, but mystic and intriguing like in You And Eyes!
Two records by legendary The Telescopes in 2017 , As Light Return and Stone Tape. A very busy Mr. Stephen Lawrie this year who offered two different records to broaden the mind and educate us more on our musical tastes. Respect is datum and a big gratitude for making records that are out of the box but shine bright in our libraries, here's Silent Water!
Ex-Stereolab keyboardist Morgane Lhote let out as Hologram Tenn her debut LP Between The Funk and The Fear last October. An electronic 11 track record which is full of colors and attitude with an excellent production that enhanced the musician's pop wanderings along with her prog rock likes and disco horrors she had in mind, a brilliant release and here's God (d) Of Thunder Vs. Sukia!
Paradox Obscur from the island of Rhodes in GR granted us a very interesting interview, and the reason was their latest Artifact record. Serious people, serious musicians, a great record for those who seek pure dark delights in synthetic music by artists with talent and honest intentions which means in that case, minimal wave for dark wavers and for people who enjoy music with their ears opened, let's listen again to A Different Hum!
So these are the LP's that got my pulse and kept my mood in 2017, and I share with you my reminder: A list is not a guidebook but a good chance to meet new musings and certainly disagree honestly with the guy who created it (me) because art, music in here, is subjective in all. As I mentioned in the beginning, there is no rank here, the final record is equal to the first and all together are beloved!
Mike D.