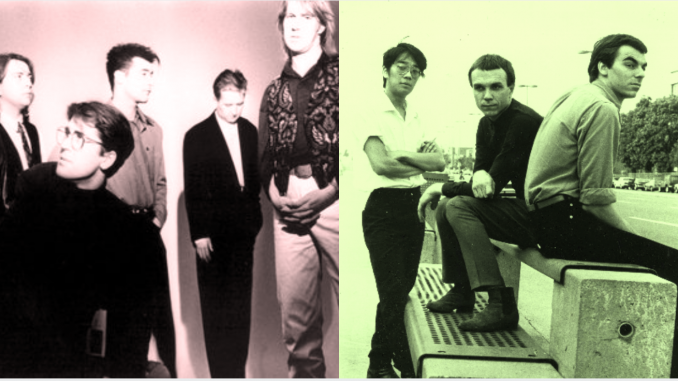 The UK's own China Crisis and Canada's new wave pioneers Rational Youth, two of the most illustrious bands of the 1980s, will unite for a special show at Toronto's Revival Bar. Organized by The Sousa Group, this event will take place on January 25 with local new wave outfit Slave to the SQUAREwave opening the show. Legendary Muchmusic VJ Michael Williams will be hosting this event. Offering a fantastic lineup of live music straight out of our favourite decade, all proceeds will go towards supporting Ronald McDonald House Charities. Concert-goers can slip into 80s style and dance away the night with these hit-makers in a state-of-the-art music entertainment venue.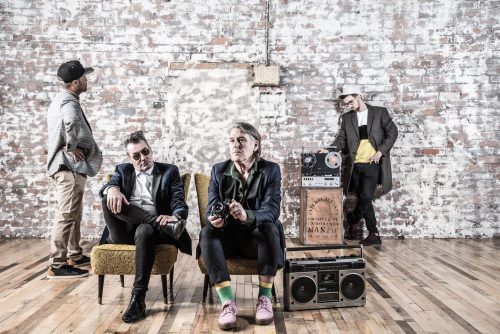 China Crisis formed in 1979 in Kirkby, near Liverpool, by vocalist, keyboardist Gary Daly and guitarist Eddie Lundon. China Crisis were part of a wave of new Liverpool acts at that time, which included OMD, Echo and the Bunnymen, The Teardrop Explodes, A Flock of Seagulls and Frankie Goes to Hollywood. Releasing six albums in the 80s/90s, three of these went Top 40, including a Top 10 album, as well as five Top 40 singles. The Kirby band returned in 2015 with the album 'Autumn in the Neighbourhood'.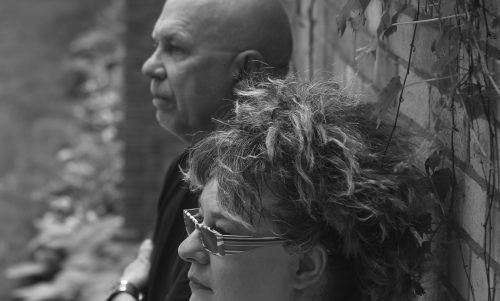 Rational Youth formed in 1981 in Montreal by Tracy Howe and Bill Vorn. One of Canada's first synthpop groups, their second gig saw them opening for OMD. After releasing their first single, they were joined by Kevin Komoda. They went on to release several albums with Capitol Records. After retiring the project in 1986, continued interest led to several rereleases, reunion concerts, touring, a new version of their 1982 track 'Dancing On The Berlin Wall' in honour of the twentieth anniversary of the wall's dismantling, and several new EPs and LPs. In 2016, Rational Youth (now consisting of Tracy and Gaenor Howe), released the 'Future Past Tense' EP through Artoffact Records, participated in the 'Heresy' compilation, featuring covers of Rational Youth tracks by 18 artists from various countries, including former bandmates Dave Rout and Kevin Komoda. In late 2019, Rational Youth released a new deluxe remastered edition of seminal 1982 debut album 'Cold War Night Life' on vinyl, as well as on CD and digitally, via Universal Music.
With all this music being truly fabulous and danceable, both bands brings on a good 80s vibe for a night to be remembered. The concert takes place from 7-10:30pm at Revival Bar (783 College Street, Toronto, Ontario M6G 1C5). 19+ event. Tickets are from $45 (regular), $75 (VIP) and $95 (Elite), now available at eventbrite 
China Crisis and Rational Youth will also be playing a separate sold-out show on January 26 at Classic Bowl in Mississauga as part of the Rock and Bowl Sessions intimate & interactive concert series with proceeds going to the charity Baby's Breath.
Also upcoming in May, with tickets on sale as of February 1, two McBowl shows will take  place at Classic Bowl Mississauga in support of Ronald McDonald House, featuring several bands who are staples of the 80s music scene. To date McBowl has raised $194,000. Past shows have all sold out really quickly, so music lovers should not wait to purchase tickets.
UPCOMING SHOWS
Feb 23 – Bill Henderson of Chiiliwack at Classic Bowl Mississauga
Mar 6 – The Box at Regent Theatre
Mar 29 – Strange Advance at Classic Bowl Mississauga
Apr 26 – The Grapes of Wrath at Classic Bowl Mississauga
May 3 – Secret Show at Classic Bowl Mississauga
May 22 – McBowl (Tickets on sale Feb 1st)
May 23 – McBowl (Tickets on sale Feb 1st)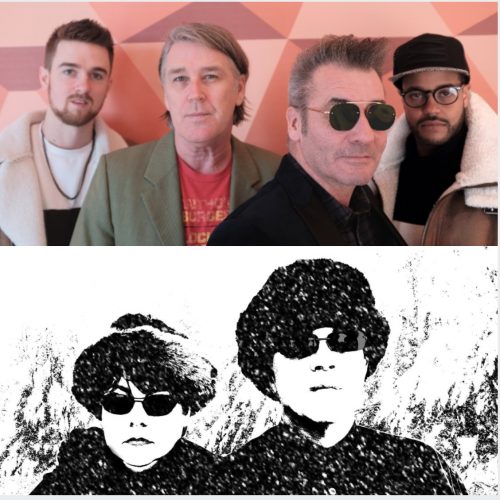 Keep up with Rational Youth
Keep up with China Crisis