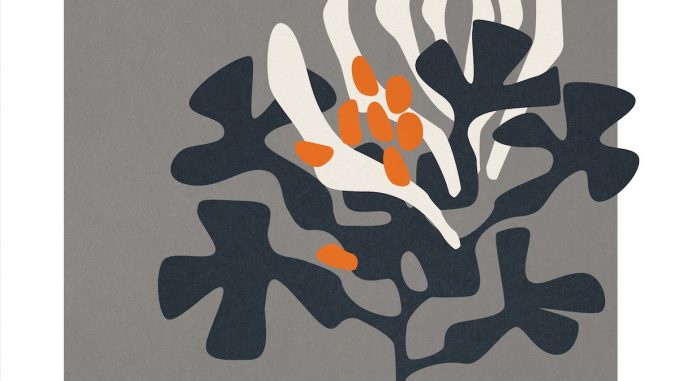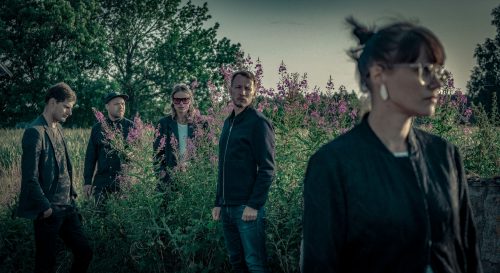 A flagship of East European the dreampop-shoegaze scene, Pia Fraus has released their new album 'Empty Parks'. Ahead of that, they present the singles 'Love Sports', 'Hidden Parks' and 'Sweet Sunday Snow', complete with remixes. Pia Fraus is Eve Komp, Kärt Ojavee, Rein Fuks, Reijo Tagapere and Joosep Volk. Formed in 1998 between six art school students, Pia Fras have released five studio albums and a handful of EPs on various record labels. They boast a sublime mixture of dreampop, subtle shoegaze and beautiful electronica, blissfully topped off with shimmering layered male-female vocals in tandem.
Produced and mixed by John McEntire (Tortoise, The Sea and Cake, Stereolab, Broken Social Scene, Teenage Fanclub) at Soma Electronic Music Studios in Nevada City, California, and mastered by 21 time Estonian Music Award winner Lauri Liivak, ´Empty Parks´ was recorded in two separate kitchens and a windowless basement, as well as bassist Reijo Tagapere's barn.
"This is the poppiest album we've ever made. It's melancholy and happy at the same time – definitely happier than our latest 'Field Ceremony' album. To work with John McEntire was my teenage wet dream.  I have been a massive fan of John's work over the years, and I never thought that one day I have a chance to sit next to this guy and make my own record. Of course, it was quite challenging and stressful for me," says frontman Rein Fuks.
"Although the process of making this album wasn't been the easiest, I associate this album relates mostly with the feeling of happiness and positivism. The awareness of being able to be hopeful and make jokes about life even if everything seems to going downhill," says vocalist Eve Komp.
The band's most recent album 'Field Ceremony' was released n 2018 by Shelflife Records (USA), Vinyl Junkie Recordings (Japan), and their own imprint Seksound (EU). Some highlights of the 21 years since the band formed include working with Teenage Fanclub's Norman Blake, who produced their 2008 album 'After Summer', and the 7″ vinyl split single 'Mute The Birds / Ships Will Sail' with Ulrich Schnauss. Pia Fraus has shared the stage with such artists as Ulrich Schnauss, Animal Collective, Spinning Coin, Jane Weaver and Mark Peters (Engineers). They have toured Japan, China, Taiwan, Canada, England, Scotland, Ireland, Poland, Latvia and Finland.
Their music has been remixed by a vast array of recognized artists, including Vanishing Twin, His Name Is Alive, Teenage Fanclub, Ulrich Schnauss, Hood, Mark Peters, Airiel, Mahogany, Lightships, Picnic, Wolfredt, Jatun, Bill Wells, Guther, Miwon, Fleckfumie, Mondii, Future Pilot Aka, Seeland, International Airport, Galaktlan, and Pastacas.
Drummer Joosep Volk adds, "Personally, Empty Parks means a lot. It's sort of a homecoming to me. 16 years has past since I last played with the rest of the group and when Rein asked me to return, I never thought twice. Understanding that sometimes things do fall apart and you just have to pick yourself up and deal with it. Life is deviously clever, we just have to endure."
The 'Empty Parks' LP is out now via Seksound (worldwide) and on Vinyl Junkie in Japan. The album is being distributed by Darla Records in the USA. It will be available on limited Orange Vinyl (200 hand-numbered and signed copies), Black Vinyl (500 hand-numbered and signed copies), and limited Compact Disc (500 hand-numbered and signed copies). It will also be available digitally everywhere, including Spotify. It can be ordered directly from the artist via Bandcamp.
In January, Pia Fraus will also be playing a series of live concerts in Europe and Japan, where they will be playing several dates with peers Ringo Deathstarr and Bertoia.
TOUR DATES
Jan. 17  Tallinn, Estonia – Von Krahli Theater
Jan. 18  Tartu, Estonia – Armastuse saal, Aparaaditehas
Jan. 28  Tokyo, Japan – LUSH, Shibuya (with Bertoia, Seventeen Years Old And Berlin Wall)
Jan. 30  Nagoya, Japan – Tightrope, Aichi (with Ringo Deathstarr)
Jan. 31  Osaka, Japan – americamura FANJ twice (with Ringo Deathstarr)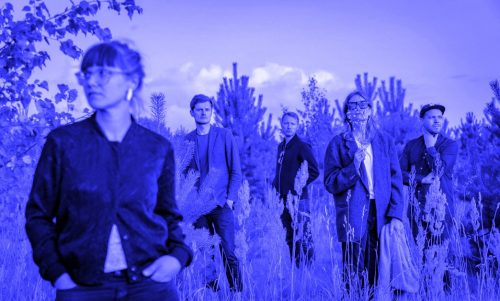 Keep up with Pia Fraus
Mike D