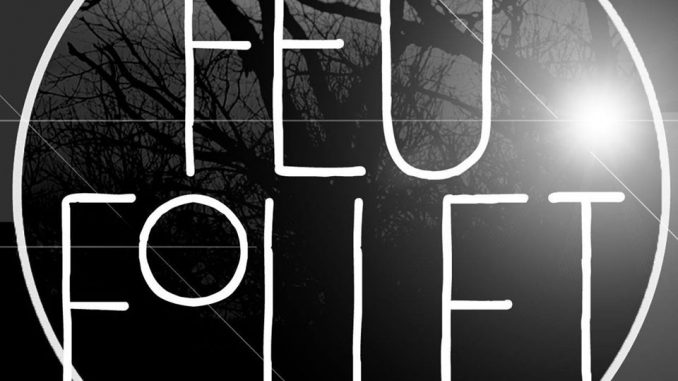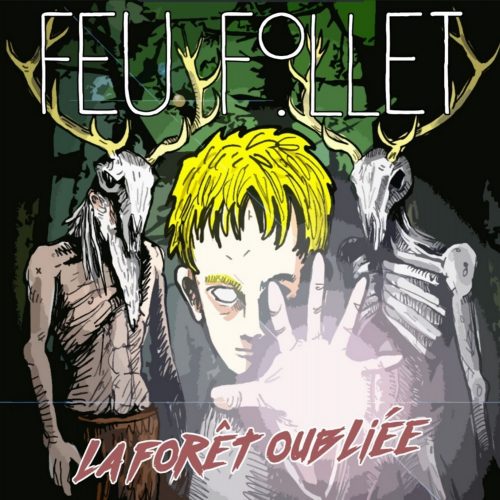 'Les Chasseurs' is the lead single off the new stunning work 'La Forêt Oubliée' (the lost forest) by Feu Follet outfit based in Nancy en France. Following the debut album 'Le Champ Des Morts' (the field of the dead) which was released only 6 months ago, the same German label, Blackjack Illumnist Records releases the second coming of the French artist Alban Blaising. Responsible for everything Feu Follet this amazingly talented musician and craftsman offers an album that is going to be discussed a lot after February 7 not just for the music, but also for the s/t comic book which comes with it.  
The music is based on his synthwave roots and it is all blended evolutionarily with the excess of Darkwave music into the trademark French-style Coldwave stream. More than this, he also uses some carefully placed Krautrock elements to bridge it all and a lot of New Age Ambient soundscapes coming from the school of Tangerine Dream that are helping him a lot to narrate the whole story. Let's check the lead single first and then I have some more details on this peculiar and amazing release!
The entire 'La Forêt Oubliée' album represents the heart and soul of its creator and only band member. The nature photographer merges his love for animals, the woods, the mysterious, the film scores, wave music and atmospheric genres like shoegaze and dream pop into a highly coherent album that, at the same time, defies the boundaries of the mentioned genres. It is accompanied by a haunting 20-page comic drawn by Alban Blaising himself and covers all 11 tracks. The story: A boy discovers a mysterious tombstone while playing in an ancient forest, which eventually sets a series of strange events in motion: animals disappear into nothing, hunters can no longer kill, hikers hear spectral voices and see spooky lights. Attracted by the headstone, the boy keeps returning until he suddenly disappears. Nowhere to be found by people desperately searching the woods for him, the boy makes a scary encounter with a skeletal creature which seems to possess him more and more.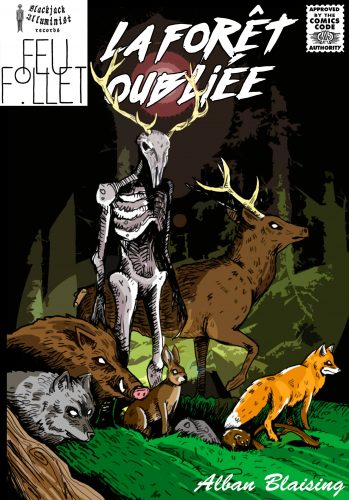 What makes the background story so important and this album so fascinating is how mastefuly is all blended. Your inner eye shows a film full of darkness, moments of light, drama, childhood, horror, innocence, paranoia and beauty. When the boy enters the scene you can almost hear his footsteps in the grass and his chuckling echoing from the trees. When he disappears, the music becomes bleaker in parts and claustrophobic . The whole record is a tale so captivating, disturbing and fascinating!!!
The book will be included in the same package with the album, and the release date is February 7. 
KEEP UP WITH FEU FOLLET
KEEP UP WITH BLACKJACK ILLUMINIST RECORDS
Written by Mike D.