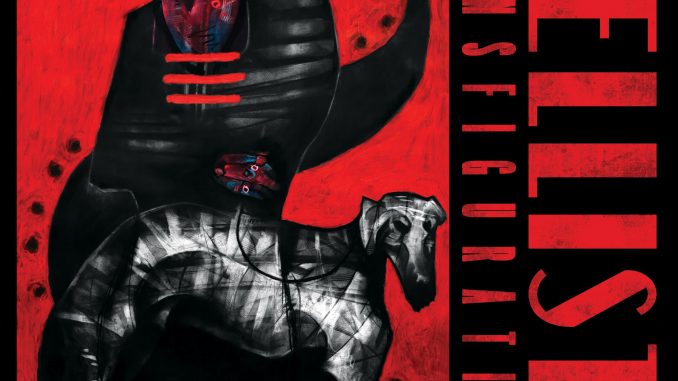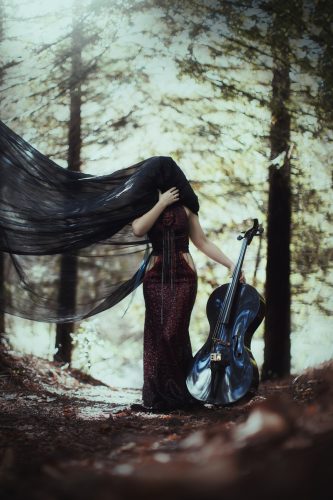 On May 31, Cellista from San Jose, California, published her new stunning "Transfigurations" album, a record which at the end of the year shall be easily included not only in my own best-of lists but in other music journalists similar articles. A woman with a cello who plays alternative music is usually deemed in the dark alternative rock wildwoods, gothic oriented musings, or metal. Cellista is way more different than that, actually, she comes from a completely different music galaxy which is her own trademark vision and her own musical narration. "Transfigurations" is already among the most interesting and edgy albums in 2019, a record which is full of surprises and social-political messages and "manifests", a record which criticizes the urban "means" and deeds, and a record so unique in its own musical and sonic references. You see, Cellista offers classical crossover music blended with hip-hop and spoken word fronts and spears that are provided by hip hop artist DEM ONE (a.k.a. Demone Carter). The record also includes soprano Melissa Wimbish and a number of conservatoire musicians who color and embrace Cellista's music in the most alternative mode.
The leading track is Look Homeward, Angel, a song performed by Cellista, Dem One and The Juxtapositions Chamber Ensemble featuring Mellisa Wimbish, directed by Jennifer Gigantino, choreographed and performed by Lilith Ransom/RANSOM DANCE and Mojo Deville, and filmed at LITTLE BOXES THEATER.
Cellista's sound brims with a dissidence informed by her classical foundation and her want to tear that very foundation apart. It explores the sounds of her immediate community through sound collages and music curated to augment that community. Similarly, it explores the meeting point of musical borders and gives testimony to the fragile ecosystem of the San Francisco Bay Area that sits alongside the rest of the world in an increasingly vulgar epoch.
As a stage poem, "Transfigurations" is a multi-media work that includes dance, poetry, original classical compositions, noise and sound textures. "In 2017, Transfigurations began growing out of a avant-garde performance art piece I wrote, composed, and directed called "Wants". It was meant to be a response to Trump and the rapid gentrification of the Bay, and address the tragedy of the Ghost Ship fire. "Wants" became a 20- minute film that my regular filmmaker Jennifer Gigantino shot and edited. The ruptures feature sounds from the Internet Archive and there are lots of historical recordings and found sounds, most originating from the Bay area," explains Cellista.
As an experimental cellist, performance artist and artistic director of the interdisciplinary performing arts group Juxtapositions, Cellista is known for her collaborations with artists across various media, as well as her self-produced stage poems (live performances staged in unconventional spaces that incorporate elements of music, theater, improvisation and visual art across a range of genres including pop, hip-hop, classical and more).
Cellista makes art and music which addresses to people who have open minds and a wider spectrum of incentives, that's for sure. As much as I like my Marshall amplified music and as much as I love my darkwave oriented absinths, I just can't turn my back on this record, some things in art are beyond genres and music styles while some of these records are simply useful and edgy. Here is Tranfigurations LP!!!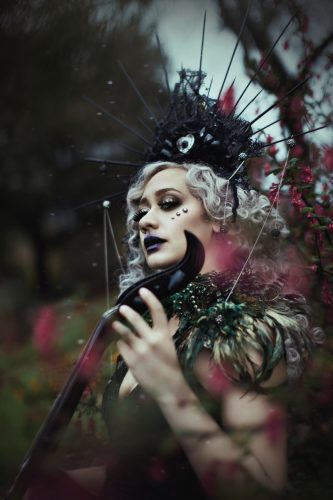 Keep Up With Cellista
Written by Mike D.