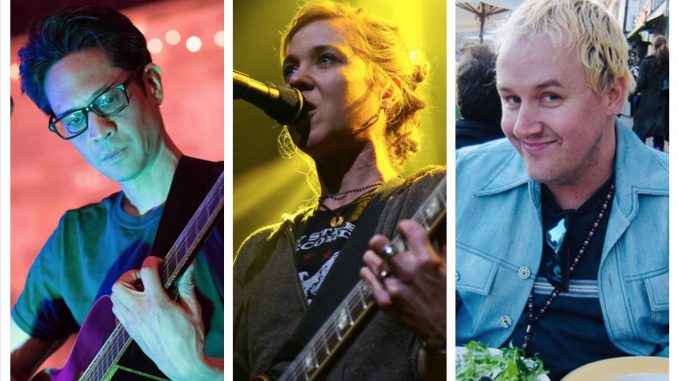 Kristin Hersh's astounding career has crowned her queen of the alternative release on both sides of the Atlantic Ocean. Frontperson of the influential art-punk band Throwing Muses and power trio 50FOOTWAVE, Kristin Hersh has won the world with her indisputable talent and her authentic rock and roll soul. Our indie music heroine and celebrated 4AD Records veteran now announces June "Live and Loud" tour dates in support of her latest and highly acclaimed studio album "Possible Dust Clouds" via Fire Records. Playing as a hard-hitting electric trio, along with Fred Abong (Throwing Muses) and Rob Ahlers (50FOOTWAVE), these shows are gonna be loud, tight and intense, featuring material off this LP and from across Hersh's 30-year career.
As she quotes "My new favorite incarnation is the super-group I'm playing in now, with Fred Abong from the Muses and Rob Ahlers from 50FOOTWAVE. We're touring "Possible Dust Clouds" because they both played on it, but I had no idea it would be this incredible. We're all terrified that this tour will end someday. Which it will."  The tour starts June 19 and here are the dates:
LIVE AND LOUD TOUR DATES
June 19 Northampton, MA – The Iron Horse June
20 Somerville, MA – Once Ballroom
June 21 Hamden, CT – Space Ballroom
June 22 New York, NY – Mercury Lounge J
June 23 Washington, DC – Union Stage June
24 Philadelphia, PA – Boot & Saddle
June 25 Harrisonburg VA – Golden Pony
June 26 Carrboro, NC – Cat's Cradle
June 27 Atlanta, GA – Terminal West
June 28 Athens, GA – 40 Watt Club
June 30 Charlotte, NC – Neighborhood Theatre
Aug 20 San Diego, CA – Soda Bar (as Throwing Muses)
Aug 31 Pasadena, CA – Pasadena Daydream Festival (as Throwing Muses)
You can get your tickets HERE.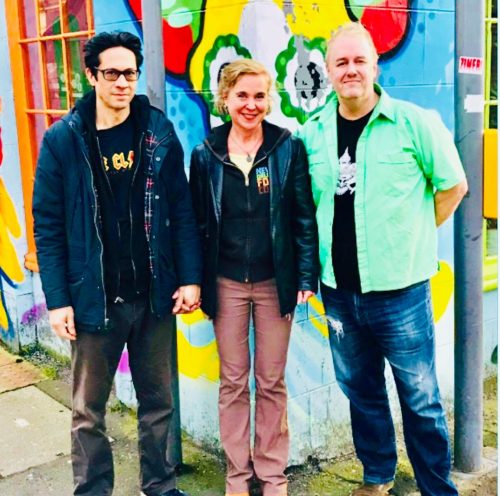 "Possible Dust Clouds" LP is her tenth studio album,  "LAX" appeared among the album's leading tracks reminding us in a way that the '90s never died, still injecting the "craze" and the delights of the last innocent era of rock and roll music.
The album includes 10 stunning songs in total, produced by Kristin Hersh and performed by a team of good old friends, all with a pretty significant course in music; Fred Abong on bass, Chris Brady (Pond) on vocals and bass, drums by Throwing Muses' David Narcizo, Rob Ahlers and Kristin's son, Wyatt True.  
You may call it alternative rock (which is), indie rock (which is), art-punk (which is), but you may also hear some veiled americana-oriented and sort of a "bluesy" stuff. Try "Half Way Home" for example!
"Possible Dust Clouds" LP is actually a mirror of Kristin's trademark songwriting skills and style, reflecting her heavy deposit in the American modern Rock Bible, "No Shade In Shadow"!
"Lady Godiva" at the end of the album! This is where I re-discovered her almost fragile voice, and that warm voice too. Apart from being a real groundbraking rocker, Hersh can easily be a stunning narrator of her own stories and in that specific song she also inserts some of her musical roots, or some seeds from her future plans? Listen!
"When I heard the record back after leaving the atmosphere of the studio, it was like stepping back from a painting. It just sounded like this chaotic party. You want the chaos, you want the violence, the sweetness lends itself to a fun explosion. And that's what "Possible Dust Clouds" sounds like," says Kristin Hersh. So, here is the album, but don't go away yet, I have some more endearing and striking news after that!
Kristin Hersh has announced that Throwing Muses (!!!) will be performing at the Pasadena Daydream Festival on August 31, along with The Cure, Pixies, Deftones, Mogwai, The Joy Formidable, Twilight Sad, Chelsea Wolfe, Kaelan Mikla and Emma Ruth Rundle.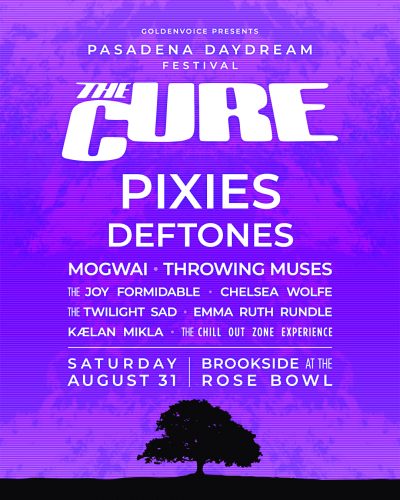 Keep Up With Kristin Hersh
Written by Mike D.