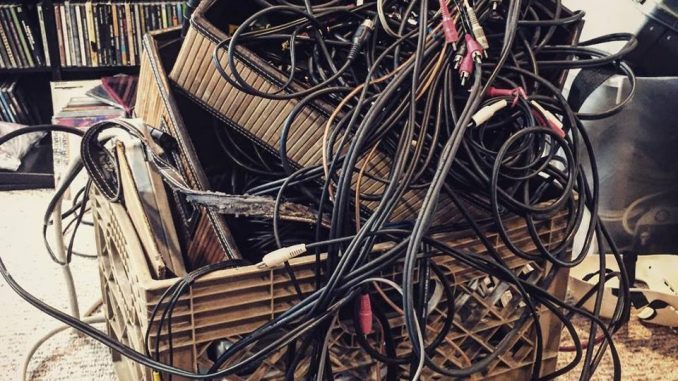 This is Noise Journal's second (and odd) playlist to welcome 2019. Start the fire…and listen Loud!!!
Parisienne post-punk/ garage rock outfit Entracte Twist published their debut S/T album on January. Isn't it funny that the last track of the album is its leading track with an official video too? Les Esses, ce groupe déchire!!!
We are still in Paris to meet Sydney Valette. "The Cold Rave Show Man is back with a new album". Perfect French cold wave to electronic post-punk music, check Back From Mexico!!!
I am overwhelmed by the brand new album from Stockholm's outfit It's For Us. They remind me of a lot of glorious alternative/ indie bands like The Popguns and The Heart Throbs, which means a blend of indie/alternative rock/ new wave music with a post-punk trick too. Try Stay, please!!!
…still in Stockholm to meet one more amazing indie rock outfit. Tiny Fighter releases their brand new EP on April 26. Tell me, is the leading track featuring stunning deadpan vocals from frontwoman Therese Karlsson. Lovely, lovely, lovely indie rock music!!!
British noise-pop outfit Bromide has announced their new single, Magic Coins, coming later in the year. An infectious track by a band which worships at the altars of The Lemonheads, Husker Du, and Teenage Fanclub. A catchy and groovy bullet with an interesting and a useful-to-watch video!!!
I won't stop shouting that everybody has to listen to the new Songs from the Age of Ruin LP by Canada's Twilight Fields. And I cannot stop supporting all these outfits which through their whole DIY process are offering great albums that are all politically charged against all these puppets of the new world order. Bomber, is the world's sufferance on terrible guilt…
Portland's industrial gazers We Are Parasols are back with another groundbreaking release in March. The first track which appeared in public is Feel Machine, check it and read all details too!!!
What would life be without the wicked storms of deathrock? I don't even dare to imagine that case. Missing from New Orleans (yes, deathrock spells from Louisiana) cast their sonic "juju" earlier this month…and February is cold…and Nonplussed won't warm you at all. "Scenes fall apart, at the seams…"!!!
Wonderful music by Aertex from Washington, D.C. Wonderful deathrock music based on solid darkwave foundations. Superstition is on repeat in my player, it is so addictive!!! P.S. if that is only their first demo then I dare to forsee glories for them…
If the demise of ground-breaking band Curve was a storm-cloud in the musical skies of the '90s, the silver lining was that Dean Garcia went on to form SPC ECO in 2008. Edgy and so progressive music with Rose Berlin on vocals, Jare Leskiewicz on guitars, drones and FX, with a special appearance by Steve Monti (The Jesus and Mary Chain) on drums, and noise loop FX, in the brand new Fifteen LP that was published on February 15. The Heart And Soul is the lead single off the album which includes fifteen adventurous tracks!!!
Massachusetts' cold wave/ spoken word therapists Boy Harsher (duo) published their new Careful LP on February 1st. Marvelous moniker, marvelous musings, and a marvelous new official video for the leading track Come Closer!!!
Brooklyn's electronic, electro-acoustic, improvisation collective Pas Musique has announced their new album The Phoenix to be released on March 1st. The new record presents a diverse palette of experimental electronic music-with some tracks flowing and building, while others are packed with industrial crunch and a notable hint of krautrock. A Finnish Bedtime Story is only an example of the album which is all a unique sonic universe!!!
Please welcome Melted Mirror from Calgary, Canada. An electro/ synthpop trio which releases their new Past Life LP on March 1st. Open Wire is the lead single with an official video too!!!
Liverpool, England. British humour, British-all! Ernest moon is Stigsy and Brigsy… "2 lower class fancy pants from up north filling the gap between pretentious lyrical art and bog standard pop music." Satdeenight Ready official video is about a fella going out at the weekend to get drunk and look for some romance. The band is not any comedy to laugh at but a pretty serious and very groovy outfit which owns the secrets of the UK's rock and roll music. Their new Ba-jesus EP releases in April!!
People who torture, mistreat or even kill animals are also potential human killers, ok? Our friend Ty Segall who is now based in L.A., published his new Fanny 7″ single last November for a canine cause: all proceeds will go to the animal rescue organizations NKLA and Mighty Mutts, which are dedicated to rescuing and rehabilitating the strays of Los Angeles and New York. It's a tribute to our canine friends and let's rock loud now with that tune!!!
Rei Clone from Denton, Texas, is a bit punk and a lot of a shoegaze band. Their new Greetings From Somewhere LP was published on February 16 and one of the two leading tracks is Wave. I think it's not necessary to explain why that tune is on repeat, you know Noise Journal's staff. Watch the official video louder than usual, thanks!!!
Our friend from Atlanta, K Michelle Dubois, released her latest Harness LP last October. On January 10 a brand new official video came out from that album, and here she offers a fantastic cover on Neil Young's classic Love and Only Love!!!
After a seven-year break between albums, the British super-duo Noctorum has returned with a gorgeous new and highly anticipated LP, The Afterlife. Singer, guitarist, songwriter Marty Willson-Piper (The Church, All About Eve, MOAT, Anekdoten) joined forces with musician, producer Dare Mason (The Church, Prince, Paul McCartney, Boy George etc) and offered a gorgeous album on February 15. High Tide/Low Tide is included in the album!!!
I'll just paste here their own words, "Psych punk future rock + roll post everything melody music born and raised in LA, CA". Feels are publishing Post Earth LP on February 22, and Awful Need as an absolute must-listen-and-watch!!!
Swedish electronic alternative pop outfit Moist released a very beautiful album a few months ago, the Lavine LP. Firefly is one of the leading tracks and more details with a full review is on the way, stay tuned!!!
That's all for now, stay tuned for a couple more oceans of music, soon!!!
Cheers to all, Mike D.