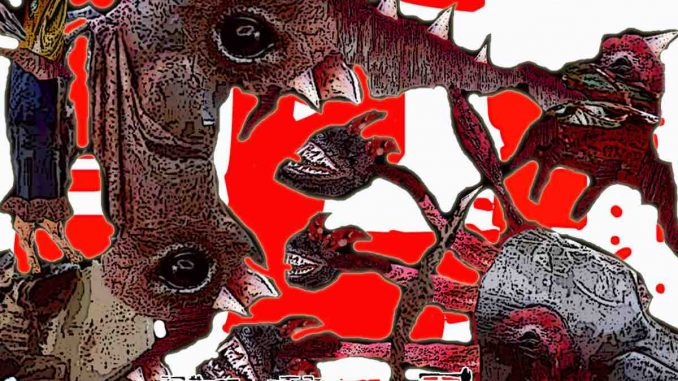 Industrial mutants alert! Those of you who found your first love in Atari Teenage Riot, those of you who got seriously involved in industrial music with Nitzer Ebb, and those of you who get the chills up your spine with just a single chord from Skinny Puppy, the brand new album from UK's Flesh Eating Foundation will hook you and nail you for good, and of course you're gonna love it!
For the rest of you who simply enjoy listening to alternative tunes across genres, this record will blast you with its power and its morbid sonic scenarios and once you press <play> you'll never return to your seat, guaranteed! We Are Fucked releases on May 1 via Sonic Entrails Records, and it holds 15 electro-punk bullets without any polish at all. These are 15 Mad Max orbs that were used in plenty before with enormous success and are here to repeat their raid on your stereo.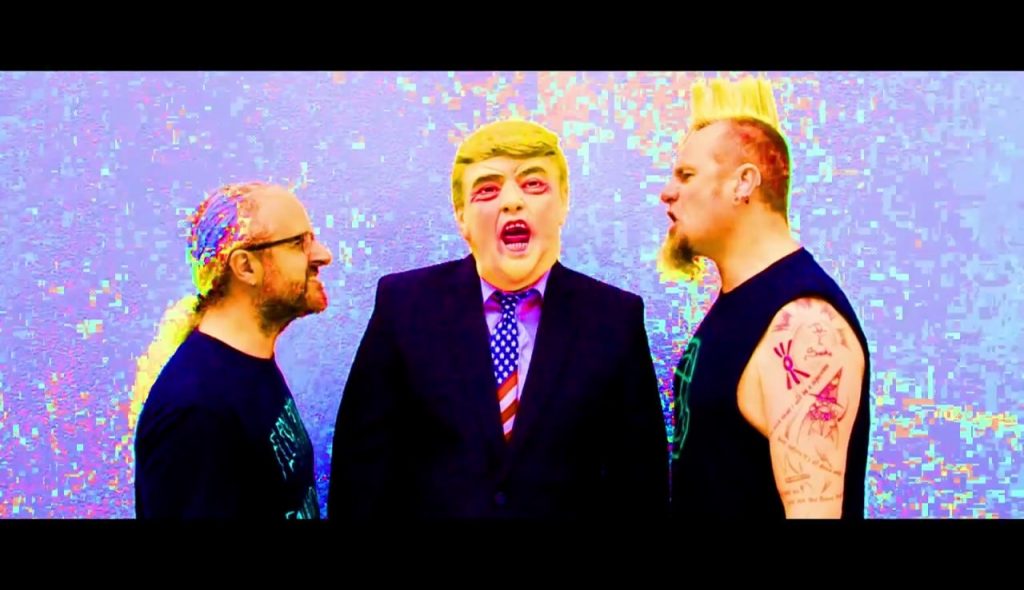 Ten prototypes plus five remixes on two of these by AlieNation, Mr. Strange, XSRY, Paresis Lulz, and Inertia–a very generous offer by our friends F.E.F. from Stafford! You can describe it politely as alternative electronic music, more rationally as electro-punk, and way more from the heart as cyber-punk. The band consists of The Juddaman (writing, voices, and noises) and Jules (axes and shouts), with Mash and Big Un joining on guitars when the mood is right, and fronted by John E. Smoke (songs, noises, and shouting, deafness and blindness). Mr. Smoke is known as one of the few deaf/blind musicians working in the scene, and if you think that this would stop him from life and music you are very wrong.
In their new album, we listen to passionate electro with the clear purpose to shake and attack the global sleeping society, and they work on it without any deviations. Let's get straight to the point and watch the leading track, come on!
Very tense and solid electro-punk music in that political song, and that's the way that the straight-edge industrial music artists manifest their art and their purposes–all in the face! Mr. Smoke quotes, "We Are Fucked represents exactly where the band is at the moment. Two decades into a career and we see no reason to be any less angry, any less outraged at what is happening in the world, we happen to have built lots of new synths and noise devices to help us express our feelings." And that's true by all means, the record is angry, it is punk to the core, it bites fiercely those who destroy, and it also holds some sonic voidances of nailed greyness in its artistic annotations, like in here, Futurelast where you should read the notes under the video, please.
As you now understand, they know how to make music and they know very well too how to express their motion. To me, it all sounds like an original soundtrack of our times, like an observer and a narrator the same time where all truth is obvious. That's the key: Their music is true, and I wonder if any ears who play the game like the real assets to the corporation will ever understand F.E.F.'s notorious futurama…because it is the sound of their broken world they lick like pets, and F.E.F., are punks, and punks always disobey!
Aren't Mr. Smoke's words, where he said that they built their own synths and noise machines, a punk attitude? Isn't their music the new cyberpunk philosophy in the industrial electro-punk sonic revolution? If you listen closely to their album you'll find much out-of-the-box music proposals that are not even veiled as "electro." You'll hear some punk music in and some new wave flashes around here and there sometimes like effects on their sound only, but they are there! So, I won't describe more their new LP but give it to you here, enjoy it loud!
Keep Up With Flesh Eating Foundation
Written by Mike D.