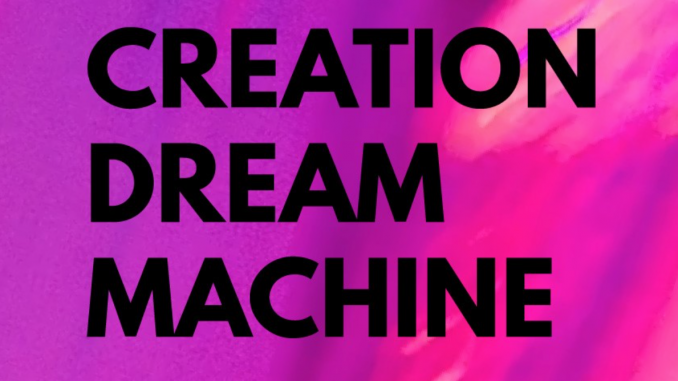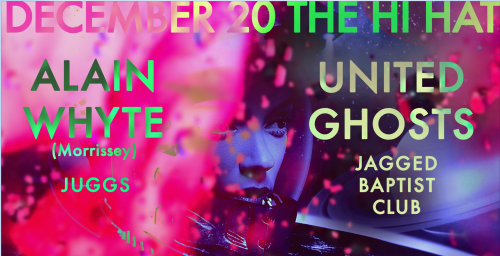 WHEN AND WHERE:
Creation Dream Machine in Los Angeles, California
Friday, December 20, 2019
The Hi Hat (5043 York Blvd, Los Angeles, 90042)
8pm- 2am Pacific time. 21+ event. $10

In celebration of the Creation Records spirit, Creation Dream Machine will be holding the latest in its LA-based event series, following November's blowout and the hugely successful official RIDE After Party before that. Performers include Alain Whyte (Morrissey co-writer/ collaborator), United Ghosts, JUGGS, and Jagged Baptist Club. Annette Zilinskas of Creation Records' legends Medicine will be DJing with KXLU's Tony Knox with DJ sets also offered by Joseph R. Dutra and Steve Mungarro of Audiobahn.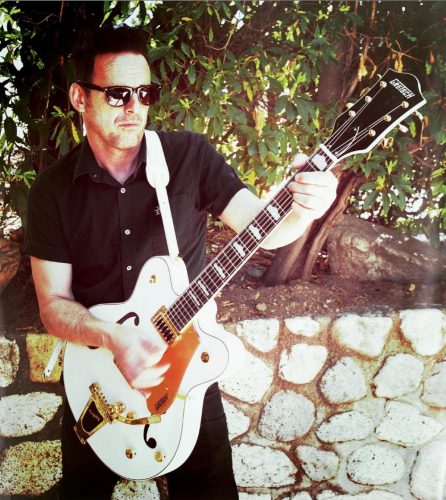 Alain Whyte is an English musician, singer and songwriter, perhaps best known for his multi-hit co-writing partnership with alternative legend Morrissey. He had just released his new 'A Higher Power' EP, drawing upon his many influences ranging from traditional rockabilly, pop and rock. He has performed in several bands, co-written for artists including Madonna, Rihanna and The Black Eyed Peas, to name but a few, and consistently lends his talents to writing music for American television shows.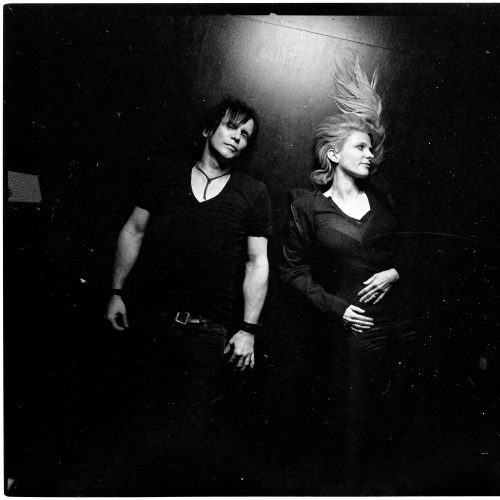 LA's United Ghosts are Sha Sabi and Axel Ray. Their 2013 debut self-titled LP, 2014 'Dear Electric Sun' EP and subsequent 2018 'Saturn Days' LP (co-produced by Mark Rains of Black Rebel Motorcycle Club, Death Valley Girls) brought them extensive radio play and support by multiple BBC 6 Radio hosts, XFM London, KCSN, KLOS and many others. They have 3 successful UK/European tours under their belt, as well as appearances at CMJ, SXSW, Desert Stars, Echo Park Rising, plus bills with EMA, Todd Rundgren, The Raveonettes and Ash.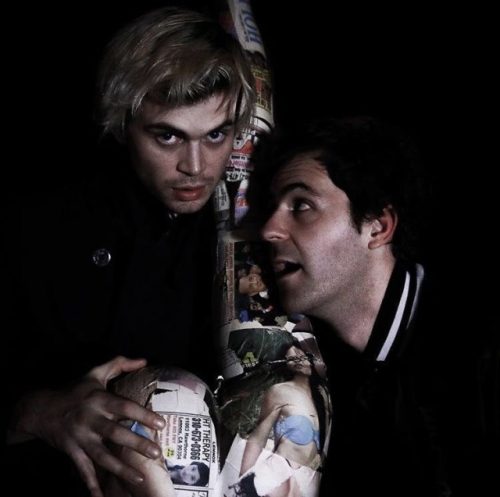 JUGGS is an LA-based feel-good duo comprised of Brandon Rauch and Willem  Wolfe, who happens to be Billy Idol's son. Their funky, electronic, poppy music shares a punk ethos in their attitude and the way they make music. JUGGS was the first American band signed to Alan McGee's new label Creation23 Records', who have released their singles 'Super Cool Time' and 'As If', taking you to a mental beach, with waves of good vibes crashing all around.
"We love to collaborate and work with other people. There's no ego, we're just there to create something beautiful that people can feel. We're so grateful Alan McGee is into our music and signed us to Creation 23. We feel like we're just getting started," says Willem Wolfe.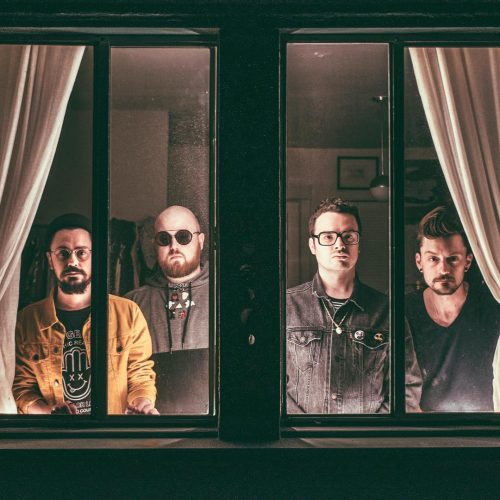 Jagged Baptist Club is an American rock band consisting of longstanding LA musicians Mitchell Blake Stokes, Morgan Ponder, Josh Boyd and CJ Ramsey. Their debut 'Reptile Super Show' LP was released in summer of 2019 via Chain Letter Collective with comparisons to Primal Scream and Savages with elements of Blur, And You Will Know Us by the Trail of Dead and The Birthday Party.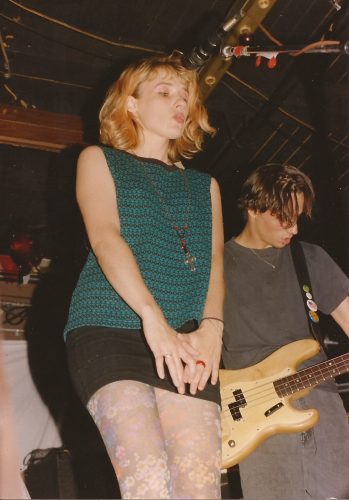 Annette Zilinskas is co-founder of Creation Records artist Medicine, with whom she recently released the album 'Scarred For Life'. Original bassist for The Bangles, she was also vocalist with  roots-punk outfit Blood on the Saddle, whose juiced-up anthems inspired the cowpunk genre. She later led the dream-pop group Weatherbell and punk garage-rock trio 3 Hole Punch. In 2016, Zilinskas reunited with The Bangles.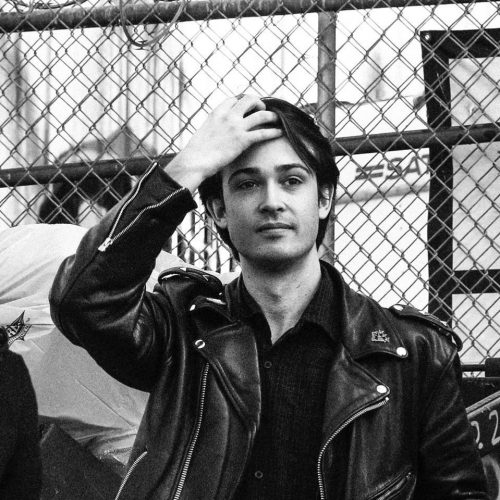 Tony Knox is the host of the No More Heroes Show on KXLU 88.9FM. Spinning a wide variety of independent artists across decades, his playlists have all have something to please the mods, rockers, punks, goths, and indie kids of every generation. He is also vocalist and guitarist in the band Crisis Actor.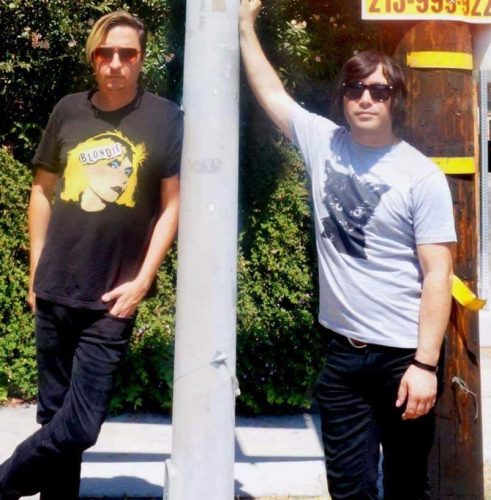 Joseph R. Dutra and Steve Mungarro host the Audiobahn radio show on La Banda Elastica Radio, taking listeners on a road trip every week with the best indie, britpop, shoegaze, electronica and more, plus special guests.
Creation Dream Machine was born from the long-term relationship between Texas Bob Juarez (Television Personalities, Rose McDowall) and Alan McGee, founder of the legendary Creation Records and its new incarnation Creation23 Records. They forged the daydream together with McGee ultimately endorsing such Creation events. Since his time as a member of UK post-punk band Television Personalities, Juarez has collaborated with McGee on the Creation Sessions in Liverpool and Edinburgh, the Creation Tabernacle Venue in Wales, McGee's national UK charity events like Musicians against Homelessness, and the more recent Creation23 Showcases at the Social London.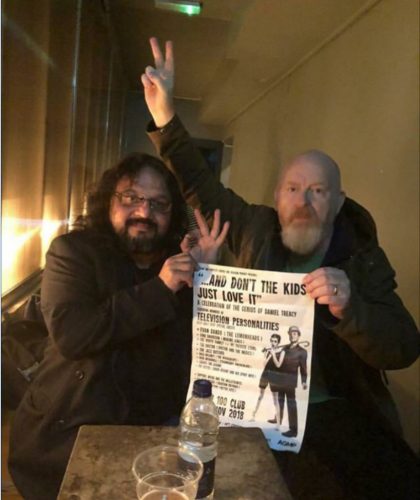 Creation Dream Machine is an extension of the bountiful activity initiated by Alan McGee. Famed for his groundbreaking Creation Records, who brought us Oasis, Primal Scream, MBV, Ride, Swervedriver, Teenage Fanclub and Slowdive, McGee recently launched a new label – Creation23 Records. The zeitgeist and DIY ethos still remains in McGee's work, his undertakings very much significantly impacting on the music scene today.
With all the buzz leading up to Danny Boyle and Irvine Welsh's forthcoming film, centered on McGee's life and Creation Records, Los Angeles is the latest locale with interest in spreading Creation's good news. This event is the second-last Creation Dream Machine events to occur before the end of 2019 with more to come in 2020.
The Hi Hat is located at 5043 York Blvd, Los Angeles, 90042. The event will take place on November 22 from 8pm to 2am Pacific time. Cover charge is $8 in advance and $10 at the door. Please note, this is a 21+ event.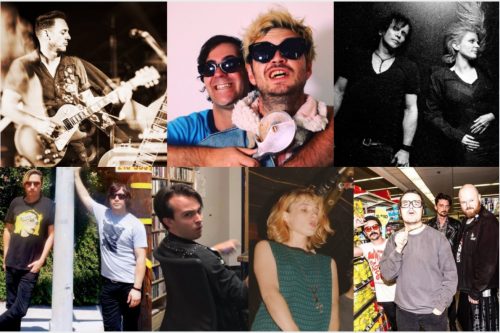 Keep up with Creation Dream Machine