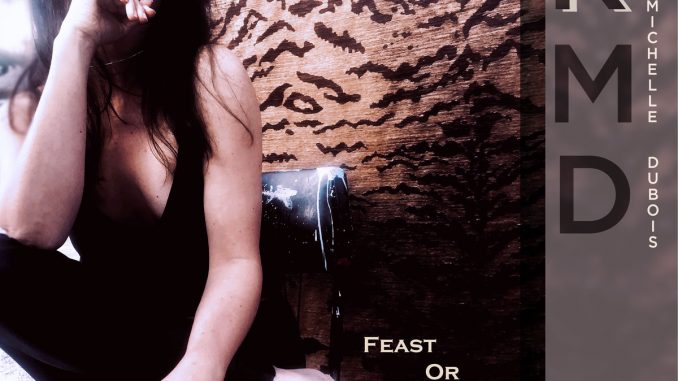 Our friend from Atlanta, K Michelle Dubois recently released her brand new single 'Feast or Famine'. This one follows up last June's 'Waves Break' single and it all looks and sounds like our guest from Georgia is in a real artistic restlessness through 2019, let me explain what I mean. 
K Michelle Dubois is a musician who looks like not easily resting under the comfort of only one music style. Yes, she is a rocker by all means and all the way through her course she successfully got involved with punk music, alternative rock, post-rock, indie rock and other branches too.
After forming her early band Ultrababyfat and releasing 'Silver Tones Smile' (1998), the group's infectious pop-punk sound garnered national attention, leading to opening slots for numerous noteworthy acts like Pavement and PJ Harvey. After the band disbanded in 2005, DuBois formed Luigi to explore her more progressive, art-rock leanings. After seven years together and ample critical acclaim, she re-emerged as a solo artist under the tempered guidance of producer Ben Price at Studilaroche, releasing her debut album 'Lux Capone' in 2012. With two more albums, 'Astral Heart' (2016) and 'Harness' (2018), she offered songs from indie to alternative rock with a clear keen on toward the post-rock sounding. In the meantime she also contributes vocals for Atlanta-based dream-gaze collective Parsons Rocket Project.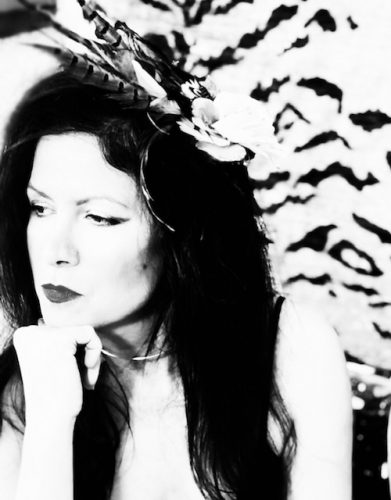 Busy and wondering, K Michelle started flirting this year with the new wave pop-rock oriented genre, and if it was 'Waves Break' single which came as a pleasant surprise last summer, 'Feast or Famine' is the capping stone of her efforts to navigate her music through her influences akin to Kate Bush and Cindy Lauper now.
The song sounds as if it came from an 80s billboard with hit-singles, or is it so much adaptable and synchronized with our season where plenty of new artist draws inspiration from the neon-decade? Whatever it is I like it a lot! 'Feast or Famine' is a love song without tears but in the terms of a hungry huntress who is aiming her desired…object, and that's so nice. Just listen to her story in the lyrics! And dance to it, people! 
Keep up with K Michelle Dubois
Written by Mike D.