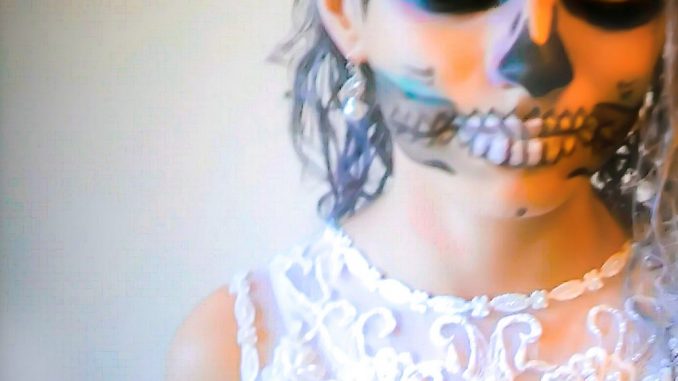 This album is one very serious release! Not just another sweet college girl with a guitar singing worn-out pop-rock tracks rooted in nostalgia and trendy "depression", this is the stunning new third solo release by Atlanta's singer-songwriter-rocker K Michelle Dubois. KMD's first band was the infectious pop-punk act Ultrababyfat with "Silver Tones Smile" (1998) – this garnered national attention, leading to opening slots for numerous noteworthy acts like Pavement and PJ Harvey. After the band disbanded in 2005, DuBois formed Luigi to explore her more progressive, art-rock leanings. After seven years together and ample critical acclaim, she re-emerged as a solo artist, releasing her debut album "Lux Capone" in 2012, followed by "Astral Heart" in 2016. In the meantime, she also contributes vocals for Atlanta-based dream-gaze collective Parsons Rocket Project. The busy and talented DuBois announced the release of her third 10-track Harness LP on October 14, 2018. Preceded by two singles, this album also includes several more songs that could easily have been released as singles. A  very balanced album on the whole, its motions swing from alternative rock to experimental rock occasionally, art-rock vocals fused with indie riffing, some heavy indeed passages and gangways like in City Lights (what a song!), all of which feature steady exacting performances. Wild Weed was the first single, foreshadowing a superb album. The Harness LP, fortunately, revealed this glorious collection. Alternative rock music deriving from the 90s-era mostly, here we also have a rather modern approach in her performance. Most of the songs sound like they were written based on these inspirations, with catchy melodies that were marginally sung and played, and overdrive knitted with clean guitars. Yes to pedals and no to shoegaze intentions. Try this song and you'll get my point.
A complete alt-rock epic. What she presents in this album is versatile and colorful, with many other hints and hooks resembling Kristin Hersh's streams in writing but "channeling" her own unique ideas. Simple riffing, with busy arrangements sometimes and a pure rock and roll soul throughout. DuBois began writing her own material as a teenager in Nashville after receiving a bass guitar for Christmas. She crafted her early songs on bass, a Yamaha synthesizer, and a drum machine in her parents' four-track studio (some kids are so lucky!). This obviously shaped her writing style with the facility that a talented young musician needs to form all the ideas that come to mind. Orchid is another specimen of her skills and her band's coordination. DuBois's live band includes Chandler Rentz (drums), Jim Prible (bass), André Griffin (keys) and Dan Dixon (guitar), who also recorded, produced and mastered this album.
Other songs that really got my pulse going were Heart Like a Yardstick and Becoming Real, which both serious rock, as well as the laidback groove of Celeste (an absolutely autumn-song). The "odd" but awesome track from this album is the experimental Margot on The Ocean, and that fantastic cover of Neil Young's classic rockin' bullet from the "Ragged Glory" album in 1990, Love and Only Love! Here DuBois offers a gorgeous rendition of this offering from the old Canadian wolf, and a great one! Also worth a mention are Velvet Eyes and Dream Receiver – the record includes multiple gems to unravel. Now hit Bandcamp and enjoy a record that was created with great care!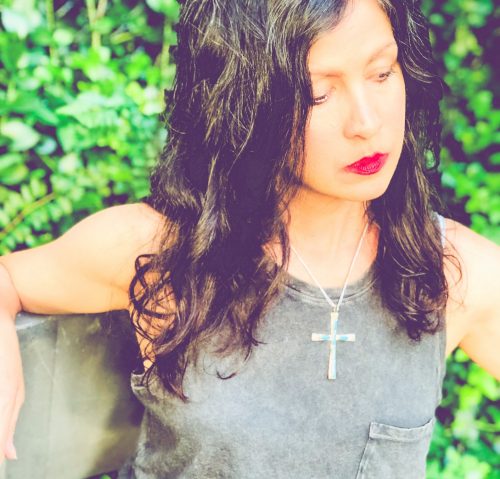 Keep Up With K Michelle DuBois
Written by Mike D.