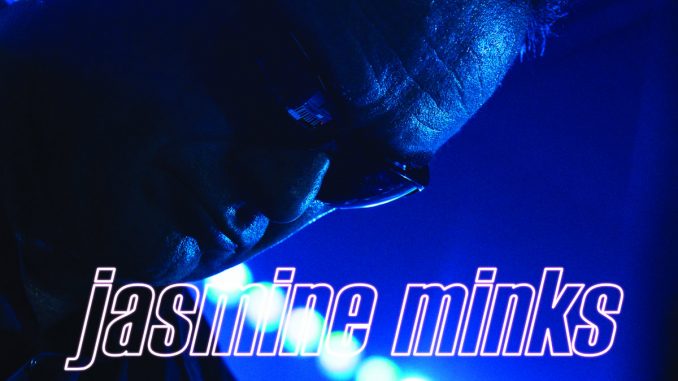 Scotland's legendary alternative-indie rock outfit The Jasmine Minks released a brand new gorgeous single on March 22 via A Turntable Friend Records. It is presented as a double A-side 7″ single entitled Step by Step b/w Gravity, both digitally and on blue vinyl in a cardboard sleeve. The Jasmine Minks have been strongholds in the British music scene since forming in 1983 in Aberdeen. In fact, they were the first band to be signed to Alan McGee's fledgling Creation Records label back in 1984. Through the groundbreaking label, they released 4 stunning albums and a number of singles in the 80s which placed them among the most significant bands of the acknowledged subsequent British new wave style. That style which emerged from the early post-punk tunnels and all the way through in the decade, dared and succeeded to mix and blend it all in a new category that the fans, the labels, and the journalists ended up in a new description; now it was alternative rock (or indie rock), and TJM were there with their grooves and their stories to tell.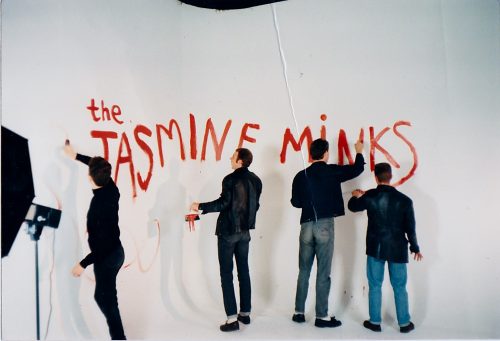 With almost the same line-up as on the very first recordings, Jim Shepherd, Martin Keena, Walter 'Wattie' Duncan, Tom Reid and former Television Personalities keyboardist Dave Musker and Tom Reid recorded this new material together with producer Pat Collier at his Perry Vale Studios in London. "It was a moment of utter bliss when singer-guitarist Jim Shepherd confirmed that the single would be happening," says Ulrich Hoffmann, owner of A Turntable Friend Records. The new single follows 2017's 7″ Ten Thousand Tears single, and it all looks that the band is back on track again. Same line-up and this new release under their belt, TJM were the special guest of The Claim for the release day show at London's 100 Club the next day (March 23), and on April 20, they also held their own headline show at The Islington in London with support from Freya Beer. I looked in their Facebook page for more dates and I found a band which steadily adds more venues in their program. They are back for good and the new single Step by Step b/w Gravity is sounding the same indie-fresh as the way it was back in the alternative 80s. We have a guitar-driven indie pop tune on the A-side, and an indie pop-driven alternative rock tune on the B-side. Both songs offer great upbeat and uptempo jingle-jangle harmonies, with fuzz, and they are a thrill. Here is the official video of the A-side Step by Strep!
…and here also is the whole record!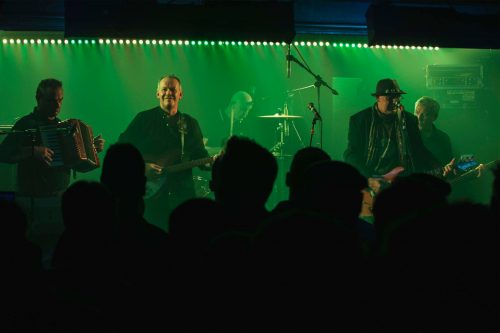 Keep Up With The Jasmine Minks
Written by Mike D.