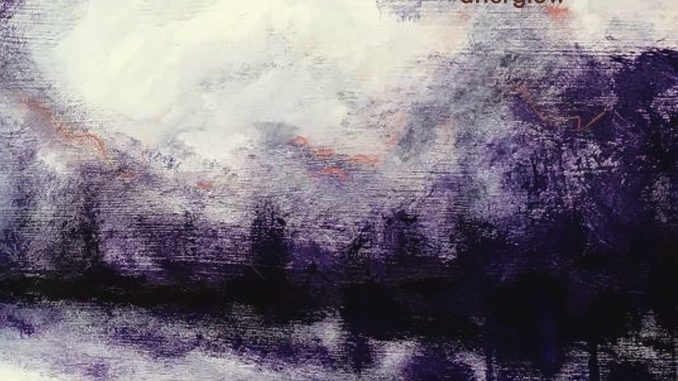 Boston-based art rock collective The Pull of Autumn presents their sophomore album 'Afterglow', released via grassroots label RBM Records on July 25. They say that the first taste from an album is the most genuine and most of the times this is true. They also say that the more you listen to that album, the more it reveals, and that is also true. Now combine these two cases and you have the real picture of 'Afterglow'.
Following last year's good s/t debut album the collective from Boston managed to write and arrange a series of songs that are not just a bit different than those but are easily sounding (and as they really are) more attractive and honestly speaking, more mature. My deep respect to the group's effort and my warm applaud on their new 15-track offering. May I ask you now, do these people ring a bell to you? Do their faces look somehow familiar to you?  Do you know who these friends are?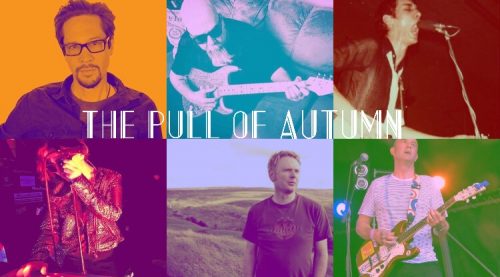 The Pull Of Autumn can easily be considered as a super-group. Daniel Darrow from Johanna's House of Glamour and Luke 'Skyscraper' James, frontman of British new wave pioneers Fashion joined forces with numerous other notable musicians from the Boston / Rhode Island music scene and beyond: Fred Abong, founding member of Belly with Tanya Donelly and early member of Throwing Muses; James Rao (OrangeCake Mix); Stewart Anderson (Boyracer); Apolonia (Seasurfer); Richard Vincent Adams (Hood, The Declining Winter); Bruce MacLeod (Johanna's House of Glamour, Underwater Kites), British singer Mina Hunt, pianist Maria Kuznetsova, Jeanne Batting (Spindle Shanks), and Matthew Darrow (The Woods Decay and Fall). What a crowd, what a company! Oh, I almost forgot it; The painting 'Parliament Hill', featured on the cover artwork was created by James Johnston, founder of Gallon Drunk and also a former member of Nick Cave and the Bad Seeds and recording and touring artist with PJ Harvey, Lydia Lunch, Ulan Bator, Barry Adamson and Faust. All puzzle pieces are now in the right position.
The first official video is for the track 'Not Coming Down', let's listen and I have some things to say more!
That song is among the 5-6 similar on the album that rock in a quite indie oriented style with a certain dose of garage sounding veiled psychedelia. In the rest of the songs I heard these people in the studio practising very seriously on ethereal musings through a certain potion of experimental elements and sounds. I heard the shoegaze technique but without shoegazing it at all, I enjoyed the ladies' vocals who all seemed like touching and singing the songs as if they were their own creations. I heard the most targeted to the purpose of production sound with the most surgical and focused mix down. All these made me think what I said before, it is a very attractive work in all. I'd like to give you a few focus tracks but this is a tough one, anyway let me try; Wallow feat. Apolonia, Hey America!, Equinox feat. Fred Abong, Crack the Red feat. Boyracer, Injure the Swallow, Trouble Time, isn't that half of the album already? I don't know dears but I am so sure that many of you are going to say "wow Mike wait, what about Sitting by the Window feat. Underwater Kites, and Crack The Red". Simple things, 'Afterglow' is like a neverending journey and I'd like to speak my mind once more; what a record is this?!?!?!
"This album is really exciting to me as so many other musicians have reached out to contribute to the new music. All of the artists on board have been playing and releasing music in their respective bands for some time now. Luke Skyscraper James is a brilliant songwriter and I'm glad to have him on board. This album to me is just an amazing moment in my life as a musician. I love all of these tunes," says Daniel Darrow.
Keep Up With The Pull Of Autumn
Written by Mike D.