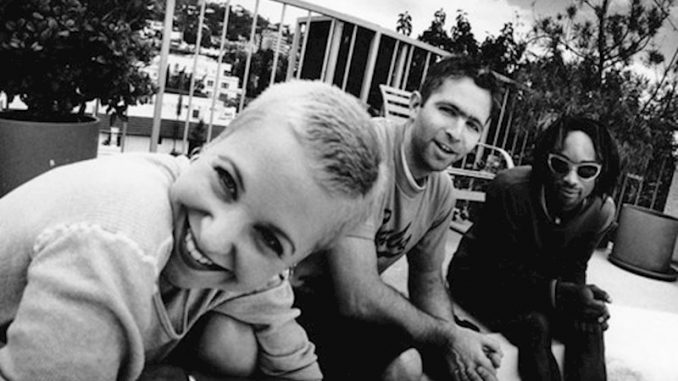 Now that we rocked let us give you the news! Celebrated art-punk trailblazers Throwing Muses have announced a second Boston concert on August 24 at City Winery, in addition to the other three recently-announced shows. These are their first live dates since their 2014 American tour. August brings performances in Boston, San Diego and Pasadena, California. The first is August 23 at Boston's City Winery. On August 30, they play San Diego's Soda Bar. 
August 31 sees them play the Pasadena Daydream Festival, curated by The Cure's Robert Smith. Of nine handpicked groups slated to perform, Kristin Hersh is among just four artists from last year's Smith-curated Meltdown Festival invited back to perform at this year's event (the others being Mogwai, The Joy Formidable and The Twilight Sad).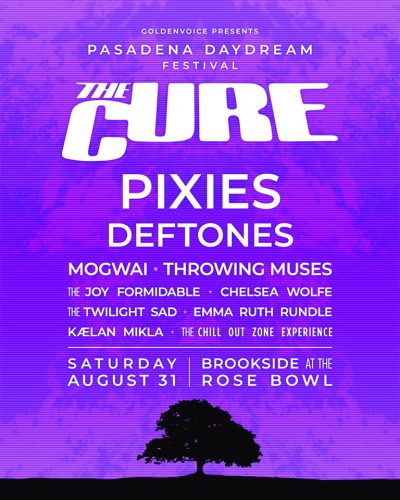 Fred Abong, formerly also of Throwing Muses during the 'Real Ramona'period will open the Boston and San Diego shows in support of his new 'Pulsing' EP. His solo music is alternately described as "ragged Replacements" and "Elliott Smith with balls". These Throwing Muses shows will happen slightly before Kristin Hersh launches her West Coast and Midwest tour as an electric trio, together with Fred Abong and Rob Ahlers, who is drummer in Hersh's other band 50FOOTWAVE. Hersh is touring in support of her album 'Possible Dust Clouds', with Fred Abong also opening with a solo set. 
Comprised of Kristin Hersh, David Narcizo and Bernard George, Throwing Muses is a groundbreaking band who tossed out every rule in the book and effortlessly changed the face of alternative music. The Muses first gained traction in the early '80s, playing with similar artists, such as The Pixies and Dinosaur Jr.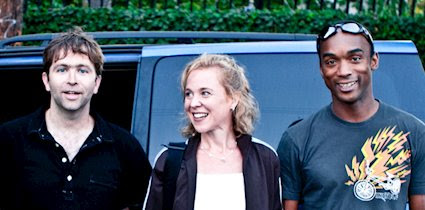 Throwing Muses' most recent release is 2013's double CD masterpiece 'Purgatory/Paradise'

, an epic 32-song CD / book combination with photographs and essays by Kristin—also an acclaimed author—and artwork by David Narcizo. Played as a series of movements dovetailing into a powerful statement, this artful piece outdoes everything in this band's long, illustrious career, proving that the Muses has only peaks, no valleys, unbelievably continuing to outdo themselves with every record.
Signed to 4AD and Sire/Warner Brothers as teenagers, Hersh quickly realized she was not interested in playing the corporate industry game and traded her first solo record (the highly acclaimed 'Hips and Makers', featuring 'Your Ghost') for her band's freedom. Released from contractual obligations, Hersh and her bands—including 50FOOTWAVE, who pioneered the 'pay what you want' model—are now entirely listener-supported. 
Hersh describes her band as "Three shy friends from a little island, freaking the f*** out. We play because we're addicted to the noise and because we love each other. We've never stopped playing. Thirty years on a bus together only encouraged us to play more and no one has told us to shut up yet." The Boston show is an all-ages event.
Tickets for the August 24 go on sale to the public as of June 19 at 3pm EST, but are now available to City Winery members and Strange Angels. For both of the Boston shows, a Meet & Greet Soundcheck Party with the band is happening, limited to 40 persons, starts at 5pm. On August 30, the San Diego show at Soda Bar starts at 9:30, doors open at 8:30 pm.

Ticket info and sales links for both Throwing Muses and Kristin Hersh shows can be found at www.kristinhersh.com/appearances.
THROWING MUSES / KRISTIN HERSH TOUR DATES
Aug 23  Boston, MA – City Winery (as Throwing Muses)
Aug 24  Boston, MA – City Winery (as Throwing Muses)
Aug 30  San Diego, CA – Soda Bar (as Throwing Muses)
Aug 31  Pasadena, CA – Pasadena Daydream Festival (as ThrowingMuses)
Sept 06  Pioneertown, CA – Pappy + Harriet's
Sept 08  Phoenix, AZ – Valley Bar
Sept 09  Albuquerque, NM – The Launchpad
Sept 10  Denver, CO – Hi-Dive
Sept 12  Omaha, NE – Slowdown
Sept 14  Minneapolis, MN – Cedar Cultural Center
Sept 15  Milwaukee, WI – Shank Hall
Sept 17  Cleveland, OH – Music Box Supper Club
Sept 19  Pittsburgh, PA – Crafthouse
Sept. 21 Indy, IN – Holler on the Hill Fest
Sept 20  Columbus, OH – Rumba Cafe
Sept 22  Chicago, IL – Schuba's Tavern
Sept 25  Seattle, WA – Tractor Tavern
Sept 26  Portland, OR – Mississippi Studios
Sept 29  San Francisco, CA – Bottom of the Hill
Nov 10 London, UK – The Jazz Cafe
Keep Up With Throwing Muses
Keep up with Kristin Hersh
Keep up with Fred Abong