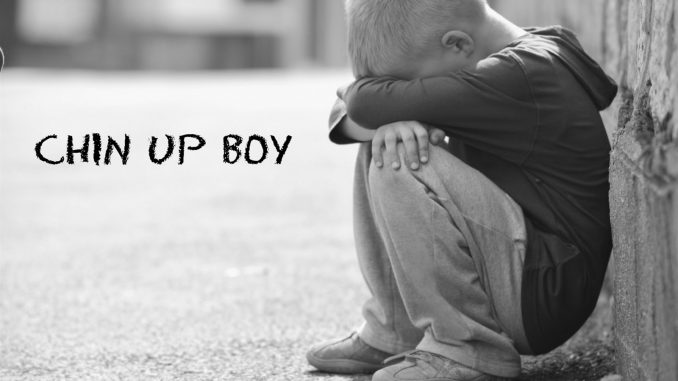 October 18 is the release date of the new maxi 'Chin Up Boy' by North London's indie ring The Swagger, yeah! Following last year's 'Heart 'N' Soul' single which won a pretty nice feedback from the readers of Noise Journal, and after a successful 3-month summer tour on the Island and on US ground too (Las Vegas x2, Los Angeles x2, Long Beach, and Oceanside), the Stevens bros are back with another genuine story to tell.
With not an easy living in the UK, our friends are trying hard to find their way in the studios while insisting on also storming the stages whenever they have the opportunity. I was talking with mainman Lee Stevens (guitars and vocals) and he mentioned this in the most truthful way, "We don't have the funds to record an album, so will release singles", in plain words. 
The Swagger was born in 2011 and so far they have released one EP (July 2016) and three singles. Little by little and as they grow up as individuals and as a band too, the boys are offering music which comes from the streets and the urban pressure with much love and a laughing beer in handy. They are British, they are rockers, they grew up in the '90s, and yes my brothers and sisters; they play britrock music and they do it well!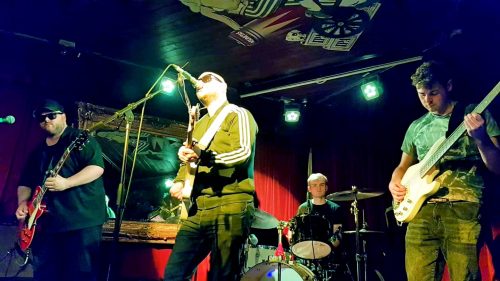 I am telling you about a band with a straight-up attitude and less candy inside. They play nice, they arrange it all nicer, they have gained their own trademark sound, and thanks to Lee's voice and guitar style, they also sleaze it a bit when needed. You won't find any Oasis' or any Blur's overproduction in there (yet), but you'll find the true origins of the Brit rocking indie sound and seemingly as it took over the world back in its glory days. Their new 'Chin Up Boy' story comes in style to verify them as a squad and me as one of their honest friends. There is a story in the scenario and please listen to the lyrics and watch the video until the end, let's go!
The band has announced some first dates to celebrate with friends initially in the UK. You may check it all out in here. They also informed NJ and me that the next single will start recording in November. But for now, you may grab the 'Chin Up Boy' single and if you like it, throw them some love!
Keep Up With The Swagger
Written by Mike D.