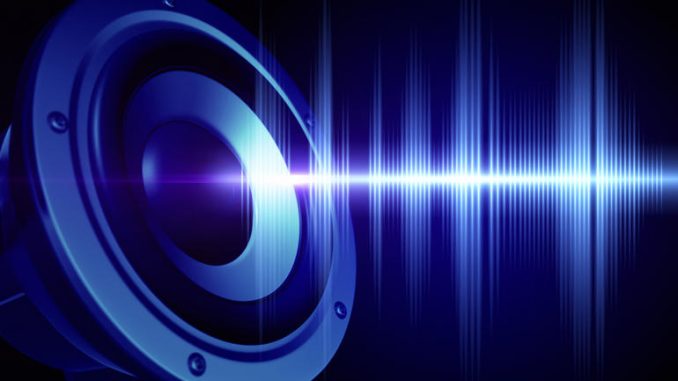 Hello ppl, this weekend's playlist include some of the best songs I heard over the last week, and some I played on my Loud Cities radio show. All are in the alternative vein, and I hope some will hook you or give you good chills. The motive of the list is to work as the sonic manifesto of our time–the grey and politically anachronistic era where Europe shows her true reptile face, and the U.S. struggles to keep its sanity; when unprincipled puppets try to run the country without any political qualifications, affecting the rest of the world; while people are becoming more and more tense in response to every insult and injury.
Can music save the world? Art can change the world as long as art reflects societies in a mirage "screened" by people who mostly prefer to create than talk.
Press play and enjoy 20 tracks of our times!
American one-woman-project Nymphaea (Marit Rose) from Philadelphia gave me the chills just a few hours before I went on-air and she somehow "oblidged" me to include in that tune that got several applauses from listeners. Electro-Darkwave with a character and a polished sound, here is Birds of Paradise!
Italy's Shad Shadows with Moon Bay, a dark-synth, post-punky song of an astonishing groove that sounds like Hecate's hideous fingers (ancient Greek Hecate/godess of the moon and the agent of the deceased…necromancy). OK the song should've had a better production but the outcome is striking!
Minneapolis' Autumn (or Autumn-US) are releasing new music in the next week produced and enginnered by William Faith (Christian Death, Faith and the Muse, Bellwether Syndicate), and that remix is by him on brilliant electro wings!
California's Fornicata with Guillotine from his lates LP in November. Cold-wave oriented post-punk music performed by one of the few in the world that can succesfully match both genres and throw you to the dancefloor!
Broads from Norwich UK where their drone electronics blended with quite some ethereal elements kept my interest and actually I had do observe more carefully to enjoy their music, here's Climbs!
Claudio Conti from Cagliari Italy is a traveller, a psych'pop songwriter who among other gentlemen of the genre shows a more modern aprroach on that music, a little San Francisco of the late 60's and some Paris '68 in his veins and here's Of Nylon!
The Rattler Proxy sonic duo from Athens GR exist, feeding from the dirt, slithering in the dark and swapping their pulsating electronic crawl, for digital rockabilly-esque, sweat no tears and a critical approach for that damn Ex Cop!
England, Equinox is a poet who releases his debut LP next January and it features a remarkable range of artists. Each were invited to freely interpret his work and contribute music to surrounding his poems, and from these varieties I chose Kiss featuring Feral Five!
Honey Bane UK singer/songwriter, based in the US is socially political, hates injustice and has a real aversion to superficiality! Musically and lyrically intelligent but attitude is Punk to the core, Punks Not Dead, not as a trend but as a movement that critisizes all and follows the most user friendly ideal for the world, Anarchy, I'm totally in!
Sweden's astonishing, fantastic guitar-pop Makthaverskan who blasted me with their restless young blood and angular music, hopes and expectations In My Dreams!
Athens GR again, Puta Volcano are constantly lashing me with their sound which erupts from the combining of desert, volcanic and psychedelic sound elements, and Luna on vocals rocks, here's Dune!
Synth-punk trio from Iceland Kaelan Mikla have gained a lot of interest in their music by fans and press over the last two years, if you ever see an announcement for their live gig don't ignore it, I've been in one and I was thrilled, all words in Icelandic and here's Kalt!
Northampton, Massachussets BOY HARSHER spoken word/cold wave duo revealed earlier in 2017 their new EP that really impressed me with the band's progress, they were a talented though unripe team that evolved into mature grape very fast, check Motion please!
Dead Naked Hippies from Ledds UK say that they play gritty-pretty Post-Punk, ok I love it, it's loud really loud, AM music that will Drain You!
Ritual Howls from Detroit always amazed me with their music like a few, that band can charge their ideas in gothic aesthetics, post punk arrangements and some cold synthetic waves that really bring me in the mood, This Is Transcendence!
I discovered that accidentally when I was looking for new music from the ex-Eastern Block where some amazing underground musings are being developed, and I adored that tune. ZXZ from Kiev is an electro-industrial musician who must go immediately to Berlin for example, listen to Iron Ore please!
Melbourne, Australia's Miniatures stuck me with that dreamy shoegaze tune from 2014, Anybody Silent!
Sonic experimentation is always an interesting aspect in music since…the 50's! From Vancouver, Canada comes connect-icut who is slated to release the Music for Granular Synthesizer soon, and here is the imposing Uridium!
Auckland, NZ So Below (Madeline North) who plays electronic pop music and she refers to it as gothic pop let out earlier in the month that qute and so groovy song, Close!
Last, the finest tune to rest out of that sonic rainbow is that excellent folkish songwriter-singer from NZ again, Bruno Merz who's music is the best to start the day or to rest at night, this is Breathe Less!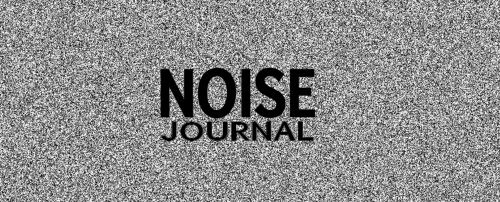 Have a great weekend, music selected by Mike D.