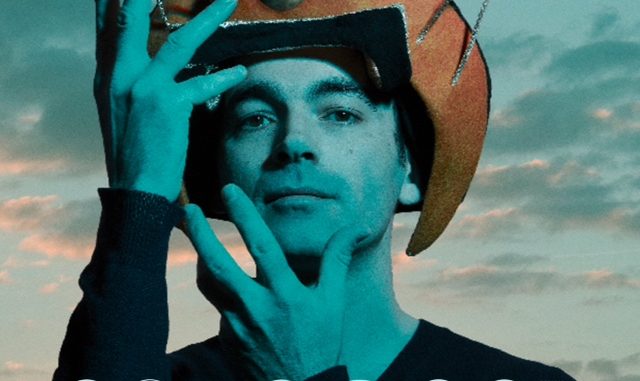 Due to the upcoming release of Astrobal's Memories of Stars on Nov. 24 via Karaoke Kalk, we're pleased to introduce the Parisian astral music producer (given name: Emmanuel Mario). He burst onto the scene in his native France through collaborations and production work with some of the country's most cutting-edge artists like Arnaud Fleurent-Didier, Institut, Monade, and Hyperclean, to name a few and put you in the mood. A friend of former Stereolab songstress Laetitia Sadier–Mario played drums in her band and produced several of her records–it's no surprise that this new release finds her voice featured in the opening track and lead single, Australasie.
A man from the French "scene," dedicated to the astral electro-pop we adore in bands like Air, Stereolab (of course), and Tycho now offers his own sonic capsule to trip over in his multi-colored musical galaxy!
Memories Of Stars' sound is all futuristic layers and satellites observing stellar landscapes But not too abstract. The record has a start, a terminal, and an ending that leaves a very sweet taste. The accompanying video was produced by Patrice Curtillat (a.k.a. Poborsk) where colors and hybrid-forms blossom like mechanical insects. Have a look!
The record is in the same vein as the single–a slow, but not droning, electronic wave that hides unique musicality, processed through low-noise engines that comfort and delight the audience in an exploratory approach to all near and distant colors. There is no dark, just a spectrum of brightness.
I also have to share with you some very interesting and instructive data:
All tracks written, performed and produced by Emmanuel Mario
Lyrics on 'Australasie' written by Laetitia Sadier
Bass guitar on 'Australasie ft. Laetitia Sadier' by Arnaud Fleurent Didier
Acoustic guitar on 'Tangerine Dream' by Jens Bosteen
Album photographer by Louis Décamps
And in order to understand better Emmanuel Mario's universe, let's tune in to a 2014 track where things sound a bit more compact but in the same positive tempo.
So, that's our Artist Of The Week: A very talented musician and skilled producer that has a clear vision of his work and, as you read, he likes collaboration and that's something that obviously gives a constant socializing tint to his music.
Keep Up With Astrobal:
Written by Mike D.