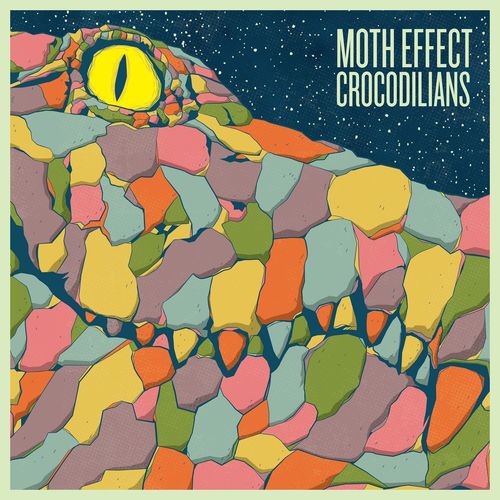 Imagine this: After several light-years of intergalactic space travel, your're awakened from a cryogenic slumber by your shipboard computer alerting you that you will soon approach the planet Crocodilia–a land you have made it your life's mission to explore. As the fog lifts and your memories return, the ache of hypersleep is lost to the thrill of adventure that rapidly consumes you. Triumph. A victorious score permeates your mind as you navigate: First the planet's turbulent atmosphere, and then the assault: The Crocodilian air defense isn't strong, but it is capable. To them you are the alien. Their surface-to-air laser beams are absorbed by your little ship's force field, deflected. You try not to notice the security alerts that grow louder and more frantic by the minute.

And then…relief. The Intergalactic Passport Application beaming from your ship's communication portal is recognized and accepted. Airspace is opened and exploration approved.
Welcome to the world of Moth Effect. This self-professed pilot of "propulsive, spaced-out and spooky missions," has launched his latest operation, a full-length entitled, Crocodilians, out of Sussex, UK. A propulsive, spaced-out mission indeed. Look Nicely, the LP's opening track is the triumphant landing onto new territory, and the rest of the LP guides the listener on a journey through this strange new land.
Close your eyes and you may just find yourself stumbling through an alien discotheque on ketamine or navigating dense extraterrestrial forests and bustling urban centers. This is the proper Space Quest soundtrack.
Moth Effect's sound has been compared to the kosmische (read: krautrock) acts of the 60s and 70s. That's fair in that Crocodilians is absolutely an experimental spaced-out journey. Primarily synth-driven electronic music, organic instrumentation is layered throughout resulting in a psychedelic amalgamation of gravity-defying sounds. From the space western vibes of Otomadrone to Fingerbobs, which sounds like what would happen if you put Manu Chao in the studio with Kid Loco, Crocodilians is a trek worth pursuing.
The album will out on March 15th (Sunstone Records), but you can stream it in its entirety below. Link up with Moth Effect on Twitter.