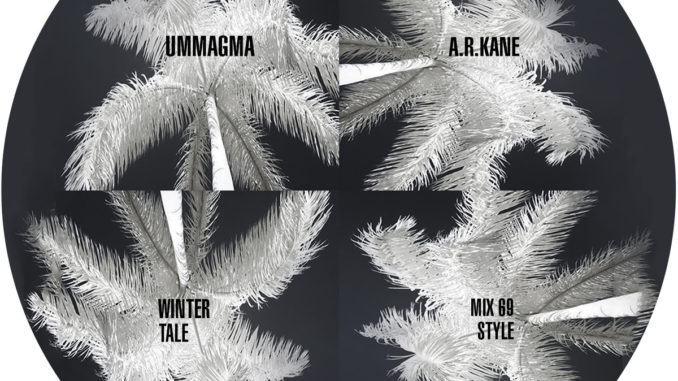 As Canada and the U.S. break out of a frosty cold snap, shoegaze act Ummagma–hailing from the Great North–is releasing its Winter Tale single. The soft, ethereal track has all the hallmarks of a holiday song not literally about the holidays, tapping into the melancholy of hopeful hearts and "the waiting and wanting" of these short, dark winter days. We featured it on our shoegaze-themed Christmas playlist, and you should check it out.
The b-side remix of Winter Tale, produced by Rudy Tambala of A.R.Kane fame, is a psychedelic winter storm. Tambala strips the original down to singer Shauna McLarnon's haunting vocal stems, building a tundra with feedback howling like winter winds over growling distortion delays. Melodic synth keys float like snowflakes over lyrics like "We'll wait for the light/we'll wait for your heart/we'll wait for your ice melting."
Check out the single here, then head over to Bandcamp and name your price for a high-quality download. Find Ummagma all over the place, and A.R.Kane on Facebook and Twitter.