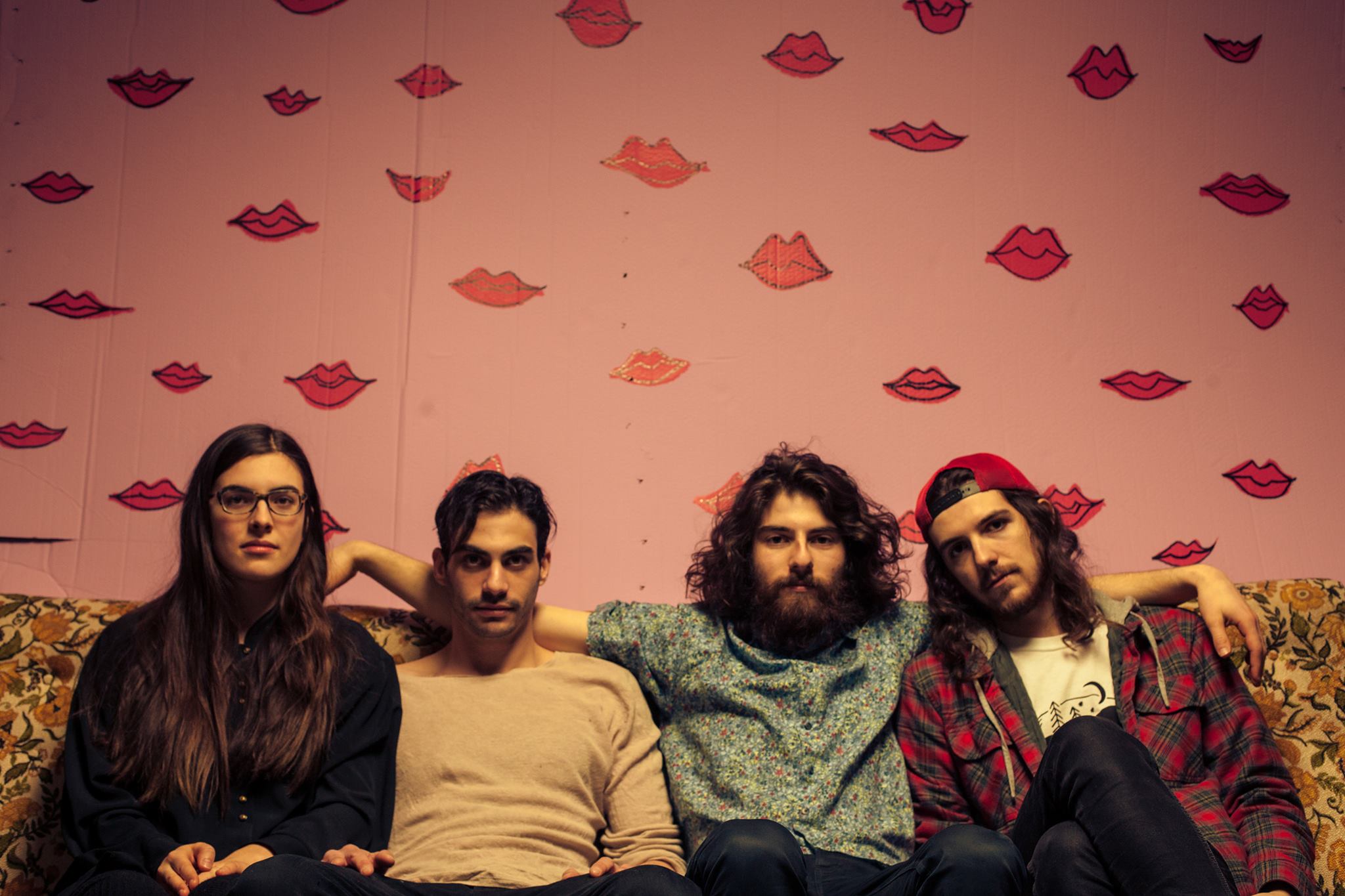 Living Hour (formerly The Hours) makes psychedelic dreampop and broadcasts it to the world from Winnipeg, Manitoba. While its sound is often tagged on its Bandcamp page as #shoegaze, I'd say the former description is much more on point. Maybe even "psychedelic lofi surf-rock" would work. A definite 60s aesthetic is the groundwork, built upon with vocals reminiscent of Victoria Legrand and Fendered surf sounds a la The Mustangs or Mazzy Star. Subtle male-female vocal harmonies are a pleasant surprise here and there.

This Canadian four-piece is recording some gorgeous stuff.
With three songs under their belt as The Hours, and a Buddy Holly cover (Words of Love) out just in time for Valentine's Day as Living Hour, the act is set to release their first full-length on April 23rd along with a supporting tour. Dates posted below.
Check out two of their tracks right here: Miss Emerald Green and that Words of Love cover. Find them on Bandcamp, Facebook, and Twitter.


04/23 Winnipeg, MB @ The Handsome Daughter
04/24 Regina, SK @ O'Hanlons Pub
04/25 Saskatoon, SK @ Vangelis Tavern
04/26 Calgary, AB @ Broken City
04/27 Edmonton, AB @ Chess House
04/28 Golden, BC @ Rockwater Cafe
04/29 Kelowna, BC @ Fernandos
04/30 Vancouver, BC @ Astoria Hotel
05/01 Vancouver, BC @ Red Gate Arts Society
05/02 Victoria, BC @ Logans Pub
05/03 Nanaimo, BC @ Crace Mountain
05/05 Kamloops, BC @ Zacks Coffee
05/06 Calgary, AB @ Palomino
05/07 Lethbridge, AB @ Electric Eye Music Festival
05/08 Edmonton, AB @ Wunderbar
05/09 Saskatoon, SK @ The Capitol