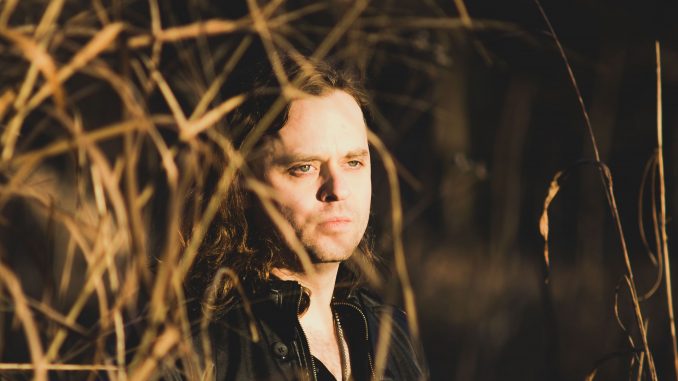 Patrick Bates' Salad Days EP is out today, and it's an oasis for a world in serious need of a great indie-rock album. It's also a departure for Verses Records — the D.C. label known more for its political advocacy and experimental, avant-garde releases than melodic hooks over gleaming guitar and swaggering brass.
Speaking of brass, check this:



Bates says the title is a tongue-in-cheek practice in self-awareness, and a nod to the fact that the songs on the album were recorded years apart. "Salad Days" being, ICYMI, "a Shakespearean idiomatic expression meaning a youthful time" (thanks, Wikipedia). In my own words: A time of young innocence.
Salad Days could also represent the spirit his music speaks to. It wouldn't be unfair to compare the album to many great acts of the modern rock era: The angst and power of Sunny Day Real Estate, the intricate multifariousness of Radiohead, the mathematics of The Dismemberment Plan, the glory days of Omaha via acts like Cursive, that brass-infused swagger of Afghan Whigs, the melodic sensibilities and sincerity of Copeland. Some with no other point of reference may even hear Incubus in those melodies.
In other words: The salad days of rock. They don't make it like they used to. Except in Richmond, Virginia, apparently.
The production value and mix is clean and sharp — the sound essentially glimmers. That production value bleeds into the video produced for the Shine single, which is a storyboarded domestic drama crossed with a bloodless slasher slick:
Pick up Salad Days on Bandcamp in digital format or on 12-inch 140 gram white vinyl. Patrick Bates is on Facebook and Twitter. Verses Records is here.