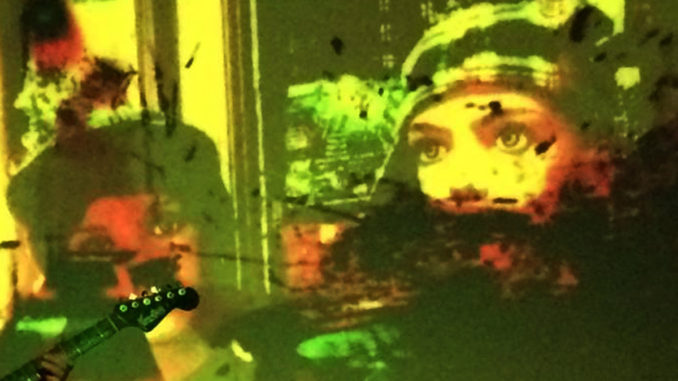 Boston experimental space rock trio Dyr Faser is out with a new single ahead of their fourth EP, Trio, out in October.
Estranged, a spaghetti western tinged stream-of-consciousness slow-burner that clocks in at just over seven minutes, could be the soundtrack to that peyote scene in The Doors movie, or perhaps the score to your next psychedelic journey.
A phaser-wired drum kit and liberal use of the slide guitar provide the sonic background to frontman Eric Boomhower's musings on a mind and soul both estranged. "It's complicated, as you know," he sings. "I don't need to explain." No he doesn't; the music speaks for itself: A krautrockian saunter through a desert of sudden sand tornados, strange bird calls, and skittering tumbleweeds.
So put aside that eighth of mushrooms you have left over after your Burning Man experience and save it for an evening with Dyr Faser. They may just be at a city near you as they wrap up a tour with Your 33 Black Angels and blog-faves The Veldt:
Sept. 17 Cambridge, MA – Lilypad (with Magic Shoppe & Violet Nox)
Sept. 21 Queens, NY – Trans-Pecos
Oct. 12 Cambridge, MA – The Middle East-Corner
Find Dyr Faser all over social media, then give Estranged a listen right here.