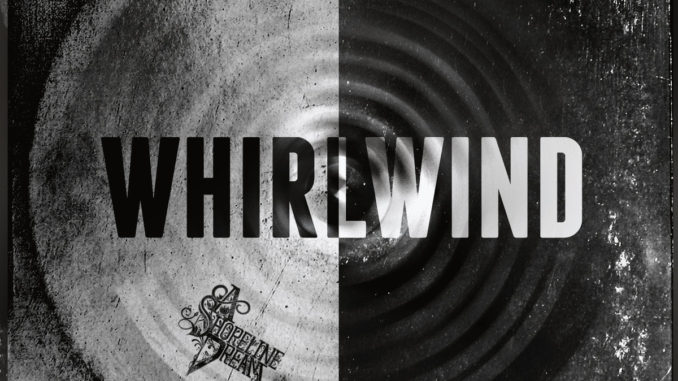 Fellow Denverites A Shoreline Dream have been creating their unique fusion of subterranean rock sounds for a long time now–since 2005, to be exact. Throughout this decade they've experimented with different methods of distributing their music, always keeping it fresh in both sound and production. 2012 saw the duo release three EPs–once per month–over a three month period, with each album named some variation of that numerical value (Three, 3, and III). The last year or so has seen them releasing their next album (to eventually be released on vinyl) in real time, posting tracks as they're mastered.
With an emphasis on the seasons–and the dramatic personal changes they often represent–the band's new tracks are heavy on mood and eclectic in style. Revolvist, for example, the album's second single, was recorded "during a month long stint locked away for the early winter," and sought to be "a dance routine needed to remind oneself that winter needs to be more than the usual heavy-hearted sound one would expect from an emotionally tinged band such as us." The result was a shoegaze-infused punk track that could have rocked bodies at Denver's longtime indie rock dance party, Lipgloss, alongside big hitters like Bloc Party and TV on the Radio.
The new single, Whirlwind, is less of a party and more an introspective. Recorded in the shadow of the death of vocalist Ryan Policky's father, the band explains that Whirlwind "dives into the harsh reality of the constant changes occurring around us and the fact that everything continues to speed forward throughout our short lives."
Erik Jeffries's layers of guitar, while not a prototypical shoegaze "wall of sound," fall nonetheless like a heavy flame-retardant curtain over they hypnotic repetition of Policky's vocals. Ferocious builds surge then wane; melodic notes flit in the wake.
While there's no official word as to the release date of the next track, the sounds released so far promise something to look forward to over the long, long months of a Colorado winter.
Find A Shoreline Dream on Facebook and Twitter, then give Whirlwind a listen right here.