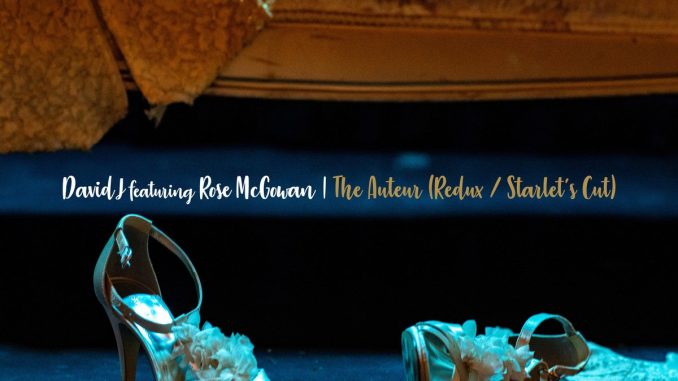 Our man David J, (Bauhaus, Love and Rockets, etc) after touring the world for eight months with Peter Murphy on the massively successful Ruby Rising 40 Years of Bauhaus Tour, covering multiple countries across four continents, has already announced his next  double album "Missive To An Angel From The Halls Of Infamy And Allure" LP, which is set for release on Glass Modern Records in autumn. Ahead of this release, he presents The Auteur (Redux / The Starlet's Cut), a digital-only single featuring actress, activist and writer Rose McGowan, and it comes as a taster for his forthcoming double album. The track features a stellar line up of musicians, including Paul Wallfisch (Swans), Larry Mullins AKA Toby Dammit (Nick Cave and The Bad Seeds), Sean Eden (Luna) and Emily Jane White (backing vox). The accompanying video was created by Scott Saw of Fuze Studios.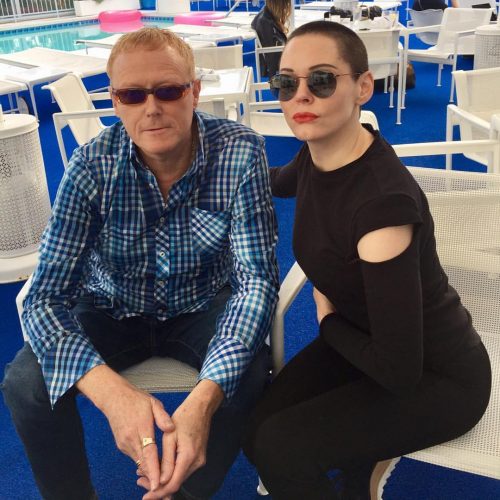 Here David J dug up a masterpiece from his own discography, recorded it again with an astonishing team which actually didn't only refresh it, but worked on it as an entirely brand new song.  "The original version of "The Auteur" was released as part of an EP in 2002, an old song that tells a much older story but one which in light of the whole #metoo movement now has an addendum," says David J. Surprisingly, the song also features the renowned and respected actress, activist and writer Rose McGowan on the lead female vocals, who swimmingly sung her part in a beautiful vocal interaction with David J. He explains on the outcome and also mention a possible future surprise "The most vocal proponent of that righteous call for respect and culpability, Rose McGowan, makes a fitting and emotional appearance on this brand new version's reprise. Rose told me that she related to the lyrics on a very personal level and, because of this, she is also considering recording her own version of the song."
"The Auteur (Redux / The Starlet's Cut)" will be released on June 14 across all digital platforms. A two-track version of the single, including the instrumental, is available exclusively via Glass Modern Records' Bandcamp.
Keep Up With David J
Written by Mike D.