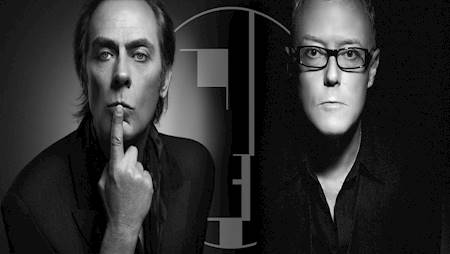 Peter Murphy 40 years of BAUHAUS Ruby Celebration featuring David J world tour started on August 15, 2018, in Belgium and its first leg ended up in Greece with two outstanding and glorious shows in Athens on Dec. 14, and Thessaloniki on Dec.15. The second N.American leg starts January 11 in Mexico with almost 30 dates that are already announced, including Denver as well!!! It's a show of a lifetime not to be missed!!!
I was on the front line in Athens and all I have to say is that the renewed Bauhaus edition works astoundingly in both it's technical and the emotional status. I was moved, we were all moved at the time when David J first showed up on stage to check his bass, hitting the first notes of Double Dare, an eruption while we the crowd of some 5000 dedicated to Bauhaus-for-life-fans started dancing in our wonderful shock. Then it was Peter Murphy who came on stage in front of the delirious crowd "I Daaare You, To Be Real, To Touch, To Touch a Flickering Flaaaame…"…and if some hearts were pumping wild during In The Flat Field and the rest of the songs from the entire album, all hearts broke when that polite British frontman, calm and in his own halcyon spoke: "Athens, it's been so long, right"? Almost everyone got it at once and he smiled at us before the next song. It was back in 1983 when Bauhaus played in Athens GR and it seems like they never really flew away from Athens at all, but left behind the fertile ground for new local bands to grow in the soiled soil of New Wave music. On December 14 we experienced the live magic of Bauhaus playing the entire In The Flat Field album plus the classics Bela Lugosi's Dead, She's In Parties, Kick In The Eye, Passion Of Lovers, all beloved and performed excellently by the new Bauhaus. Daniel Ash and Kevin Haskins decided not to join their old time's mates (a respected decision) in that monumental world tour and it was the fans and the media who started grumbling on the nobody-can-replace-Daniel-and-Kevin yarn. The truth is that the two new members had the most difficult stage to run through with the people's doubts and the occasional fanatic malice, and the technical stuff which is beyond any question on the difficulty level. Mr. Mark Gemini Thwaite on the guitars, an acknowledged professional player with MGT, The Mission, Peter Murphy, Tricky, Theatre Of Hate, Al Jourgensen, Gary Numan to name but a few, walked in the shoes of the guitar player for Bauhaus with absolute perfection and success. Same goes to Mr. Marc Slutsky on drums, a player known from Goo Goo Dolls, Third Eye Blind, Pink, Splender, and a few more acts too. These two professional musicians were proved as outstanding players who absolutely respect the musical heritage of the band, and are also and obviously, two of their best ever fans too!!! David J…the Bassist, the Captain, the person who navigates the team through wild and difficult streams with his certainty, his perfection, and skills. A sacred figure and a blessing for the team!!!
Next to me was my dear and beloved lady Dora Cont who took all the photos, an applaud from me to her. Shooting photos from the front line in a delirious crowd is a very difficult situation…Last but not least, I have to thank for their help these two consistent and wonderful persons, Shauna McLarnon, and Judy Lyon, you rock ladies!!!
Now take a look, and read the dates of the N.American tour below!!!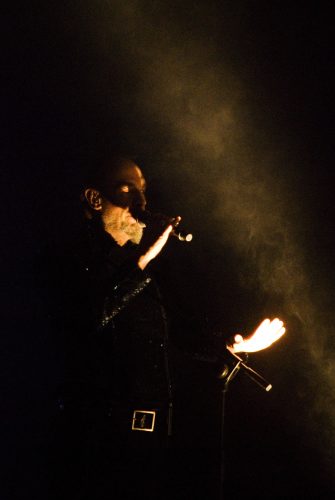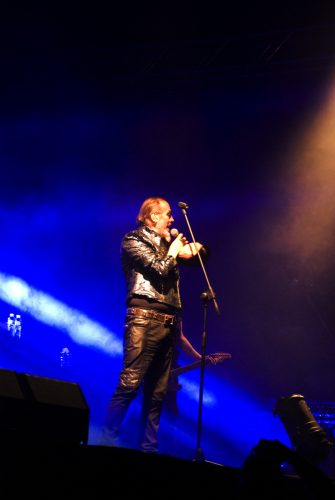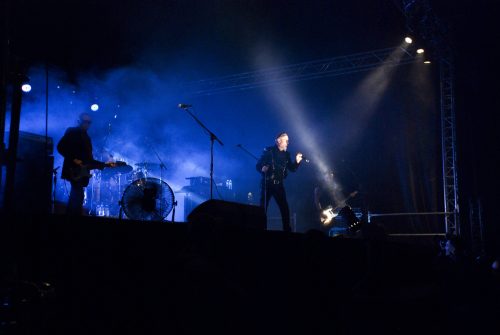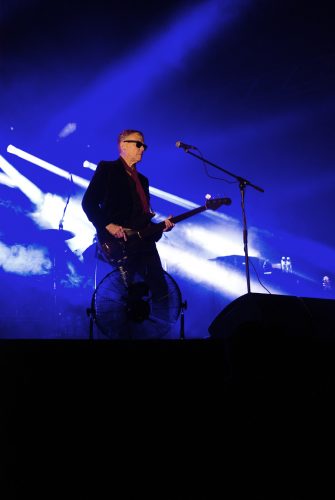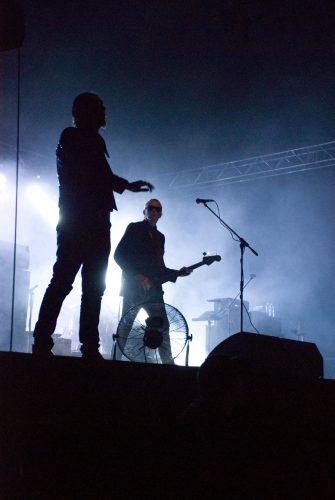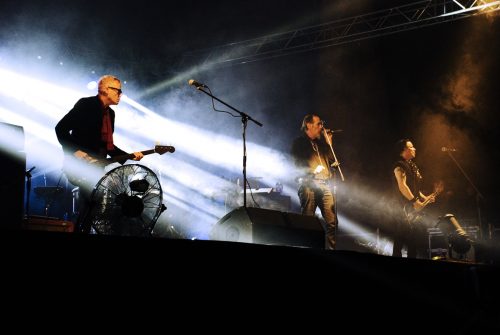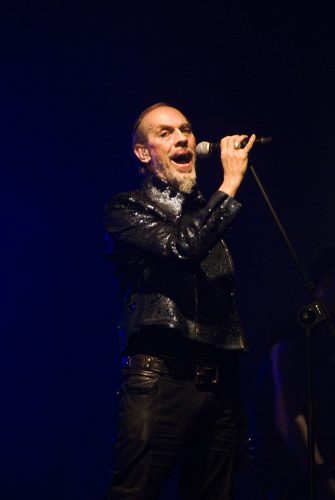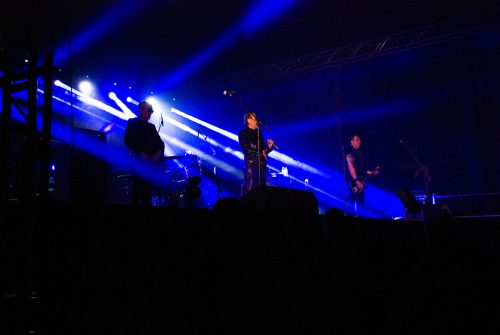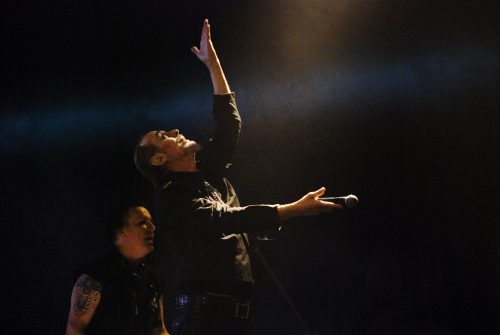 Peter Murphy 40 years of BAUHAUS Ruby Celebration featuring David J, North American Tour Dates:
Jan 11 – Mexico, Mexico
Jan 12 – Guadalajara, Mexico
Jan 16 – Anaheim CA @ City National Grove of Anaheim
http://axs.com/…/peter-murphy-40-years-of-bauhaus-ruby-cele…
Jan 18 – Portland OR @ Roseland Theatre
http://cascadetickets.com/event/?performer_id=5174049
Jan 19 – Vancouver BC @ Vogue Theatre
https://mrgconcerts.com/…/peter-murphy-at-vogue-theatre-va…/
Jan 20 – Seattle WA @ The Neptune
https://www.takewarningpresents.com/…/1784278-peter-murphy-…
Jan 22- Salt Lake City@ TBD
Jan 24 – San Diego CA @ The Observatory North Park
https://www.ticketweb.com/…/peter-murphy-40-years-o…/8856465
Jan 25 – Phoenix AZ @ The Van Buren
https://www.statesidepresents.com/…/1782855-peter-murphy-4…/
Jan 26 – Albuquerque NM @ Sunshine Theater
https://www.sunshinetheaterlive.com/…/Peter-Murphy-40-years…
Jan 27 – Oklahoma City OK @ Tower Theatre
https://www.ticketfly.com/purchase/event/1783480
Jan 28 – Kansas City MO @ The Truman
https://www.ticketfly.com/purchase/event/1783109…
Jan 30 – Dallas TX @ Granada Theater
https://www.prekindle.com/promo/id/25679195332557172
Jan 31 – Austin TX @ Paramount Theater
https://tickets.austintheatre.org/single/EventDetail.aspx…
Feb 1 – San Antonio TX @ Paper Tiger
https://www.ticketfly.com/purchase/event/1783453
Feb 2 – Houston TX @ White Oak Music Hall
https://wl.seetickets.us/…/Peter-Murphy-40-years-of…/373599…
Feb 4 – New Orleans LA @ Civic Theatre
https://www.ticketfly.com/purchase/event/1783260…
Feb 6 – Miami FL @ The Ground at Club Space
http://www.ticketfly.com/event/1782866
Feb 7 – Orlando FL @ Plaza Live
https://www.ticketfly.com/purchase/event/1784807…
Feb 8 – Atlanta GA @ The Masquerade
http://www.masqueradeatlanta.com/events/peter-murphy/
Feb 9 – Carrboro NC @ Cats Cradle
https://www.etix.com/…/peter-murphy-40-years-of-bauhausruby…
Feb 11 – Baltimore MD @ Baltimore Soundstage
https://www.ticketmaster.com/event/1500555DB1834539
Feb 12 – Philadelphia PA @ Union Transfer
https://www.etix.com/…/peter-murphy40-years-of-bauhaus-feat…
Feb 14 – New York NY @ Terminal 5
http://axs.com/events/364312/peter-murphy-tickets…
Feb 15 – Worcester MA @ The Palladium
https://www.thepalladium.net/…/1782386-peter-murphy-40-yea…/
Sat, Feb 16 – Montreal QC @ Corona Theatre
http://blueskiesturnblack.com/show/2094
Feb 17 – Toronto ON @ Phoenix Theatre
https://www.ticketfly.com/purchase/event/1783217…
Feb 19 – Detroit MI @ St Andrews Hall
Feb 21 – Columbus OH @ Columbus Athenaeum
https://www.celebrityetc.com/…/peter-murphy-40-years-of-ba…/
Feb 22 – Chicago IL @ Rockefeller Chapel
https://www.eventbrite.com/e/peter-murphy-40-years-of-bauha…
Feb 26 – Denver CO @ Oriental Theater
https://www.theorientaltheater.com/event/325763
Feb 28 – Los Angeles CA @ The Novo DTLA
http://www.goldenvoice.com/#/event/364380
Keep Up With Bauhaus
Written by Mike D.