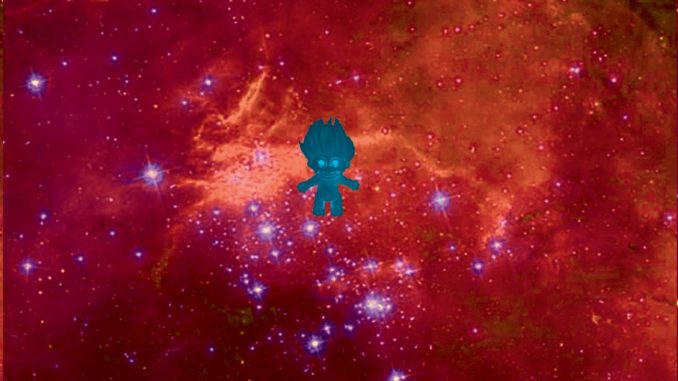 British seminal alternative electro-rockers Shriekback have released their 14th studio album Why Anything? Why This? and it's a very welcome surprise. This album is filled with 10 trademark sonic bullets marked with the band's haunting alternative trademark style. Shriekback started doing their thing way back in 1980, formed by ex-XTC keyboardist Barry Andrews and bassist Dave Allen after leaving yet another legendary band – Gang Of Four, in collaboration with guitarist Carl Marsh from Out On Blue Six. In 1983, they were joined by drummer Martyn Barker, who became well known through his membership in King Swamp and Billy Bragg's band.
Today the band consists of Andrews, Barker and Marsh, with new collaborator Scott Firth of P.i.L, who adds irrefutably good bass to selected tracks, as well as regulars Wendy and Sarah Partridge, who contribute their ever-invaluable backing vocals. All live drums were recorded by Ian Caple, who has actually been with Shriekback since the beginning. A full ensemble with a new colorful British alternative rock album out for their fans, and for the new ones to stop by and figure out for themselves why Shriekback managed to be signed to such important record labels as Y Records, Arista, Island Records.
Check out their debut Care, which was picked by Warner in the U.S. in '83. Take in their landmark Oil & Gold ('85) to get to know them better, and then start listening to their new album, which is actually their own tribute to their course offering indeed   10 alternative rock singles, yup! Nothing is missing in here with a full deck of wonderful under-your-skin swamp-rock and new wave-tinged songs to dance to. Here we find alternative rock riffing, solid arrangements, and a real compact sound for the ears to enjoy. They know how it's all done – experts on how to make a really good album. Even better – the lead single And The Rain appears as a rattlesnake desert rock tune along with a darkly intriguing video, filmed by Howard Davidson…
…You'll also find in tunes like the opener Shoveleheads, where sharp riffing goes along with some near-heavy drumming and keys that are uplifting from the stool to the dancefloor. Catmandu is an alternative rock tune that "flirts" in some tribal musical alleys with cinematic keys and Such Such are the Joys is a fantastic theme according to the band's imagination about how to make some stunning cabaret music crossed with indie! Wriggle & Drone can be considered as something between ethereal and actual pop music – it is modern and multi-dimensional with a great arrangement on a simple idea. The same goes for the Painter Paints, where you must listen to the lyrics and catch why the whole song is arranged "lighter" to enable the singer to tell the tale. As such, it is pretty melodic with a very catchy refrain. In Useless Treasure, you'll find the den and the cloudy scent of a smoky narration involving all the band's members. It is like a short novel, where all are gathered not to have a really good time, but to plan the next move and as I hear, this is the most difficult of their musical arrangements in the album, and also has a veil of psychedelia. Church of the Louder Light comes straight up from the styles of the good ol' days, when punk or post-punk invaded and left its infinite print on all styles. There is a big sound here with airy fuzzy guitars, a small army of reverbs, and real and beloved frontline vocals! Sons of the Dirt is funked rock music. This sleazy and a gorgeous tune, which is so funny too, a jam! The album ends with probably its most impressive super-song – 37 is a theatrical and pretty much gazed-out opus of more than 5 minutes that even Mr. Keith Emerson would fancy a damn lot! As for the rest of the people in the studio, well it seems they encrusted their own diamonds into this song, a best circumstance for them and for us at home listening to that simply, simply, astonishing magnificence! Well, I did warm you all that I listened in the new Shriekback album and this is how I picture their new music!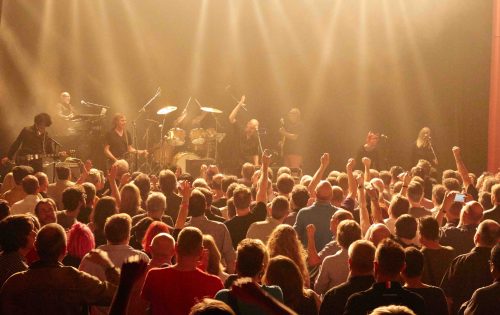 Visit their Website to get more details and Keep Up With Shriekback
Written by Mike D.