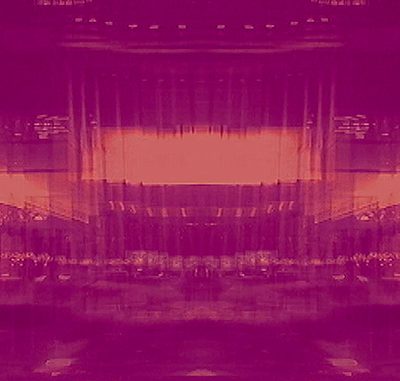 Today we present you something unique, originating from the Pacific Northwest – namely Seattle! Not only do we present you with a full album review, but also the premiere of a new Lost Chocolate Lab track, called'Contents / Weightless'. I can hardly remember another record I've reviewed that thrills me in a way that I can hardly find the words to write about it. This is one of the most "challenging" records I've come across in regard to its musical approach, as well as its own complexity and quality. You see, Lost Chocolate Lab's brand new 10-track Lost Landscapes LP is actually a study on electric guitar. loaded with great passion and a "beyond-words" arrangement.
This is an introduction to the music of Damian Kastbauer – the player, the shaper of this ambient guitar gaze for active minds. It's true, attested to by this record full of soundscapes, which goes way beyond the old-fashioned guitar heroes playing the devil on fire. Or are these those very "damned" soundscapes? This experimental record consists only of a guitar, knobs, pedals, and the player's notable imagination. The whole LP is an instrumental work – maybe that's its great advantage, the guitar serving as the narrator, the storyteller of trips and journeys in the (very risky to say so) streams of Hendrix and a few other guitarists who made striking music far ahead of its time. Here we have 10 lessons on the craft of noise guitar with some hidden bluesy attractions too. We have some pretty trippy and psychedelic sonic data, as well as more shoegaze soundscapes – all together, they are telling us fictional stories. As for the words that are missing in the songs, Kastbauer tells the story with his fingers.
These 10 tracks are exceptionally arranged with some serious tricks here. There is not a single track that doesn't have its own sonic climax. This approach is a gift to his musings and the listener too. In other words, the record is not boring at all, and that record has some tracks that you will definitely replay. If I were a guitar player (I am not), I could also write about some of his stunning techniques, but as far as my ears can tell, here we have a studied and a skilled player. If you are a guitar player this record will most likely amaze you for sure. If you are a noise-rock shoegaze band, this album will give you some many examples on how you may do it all a bit more edgy or in a more "advanced" way. This is a collection of modern ideas and an album that every rocker should hear. I wouldn't be surprised if even a classical musician finds a favorite track in here! 
Lost Landscapes LP
 will be released on 
August 31

, with the lead track being
Squall. 
Here, you may hear some shoegaze psychedelia like that initially sired by British bands 
The Telescopes
 and 
Ride
. Other noteworthy tracks include
 Everything Is Heavy, Night Drive
, and 
Horseback Headspin
. Do save that link and visit it again once the album is released. At the Noise Journal, we are amazed by such artists who offer intriguing and edgy musings – people who see things in a different light and through a unique prism!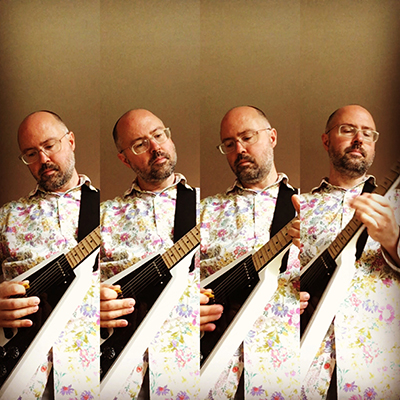 Keep Up With Lost Chocolate Lab
Written by Mike D.