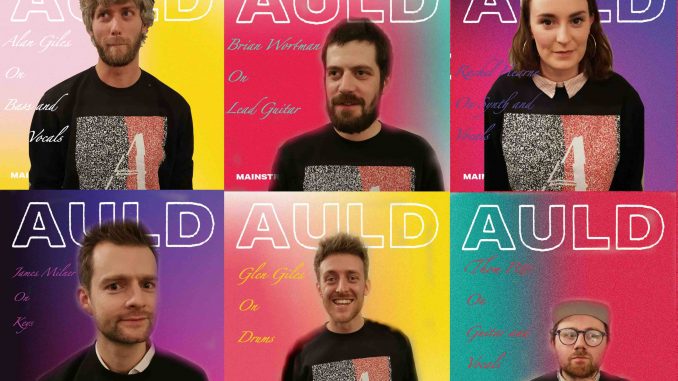 London-based electronic collective 
Auld
 present their new single 
Need Her Still 
and we have the honor of premiering the new video for that track. Slated for release on Friday, January 25, this is the first single to be released from their forthcoming debut album 
Mainstream Music
. This is a gorgeous record in all. Truly speaking, the term electronic music is not enough for this excellent band. It is pop music at its finest and their approach is unique with brooding, alternative, electronic elements and guitars interlaced, synthesizers throughout, and very strong vocals.
Auld began as a solo project for Thomas Pitts. They are currently a 6-piece, with Pitts joined by Alan Giles, Brian Wortman, Rachel Hearne, Glen Giles, and James Milner. The whole album is like a pilot for genuine indie sound. When this long-play eventually releases on March 15 you'll remember these words.
Thomas Pitts wrote all words and music. He clearly is rich with original talent in creating catchy melodies with stocky arrangements, all performed by a talented and tight band. Upon listening, you may be reminded of the glory days of Simple Minds and U2. A very creative team indeed, framing these stories through the lens of indie pop, alternative rock occasionally, and often on the wings of electronic pop. Need Her Still is the perfect lead single, an airy song that opens the road for the remaining 9 tracks and their glorious melodies. Check this out!
"Mainstream Music is a celebration of all those people trying their best, but not being the best. The ones that have a lot
to improve upon, but are aware of it. It is a celebration of sadness, friends and family" says Thomas Pitts.
These words really sum up the whole album, really include the essence of it and its artistic direction. Other gems from this album I recommend for you include I am – how easily this song makes 7 minutes pass? The Careful Ones is a fantastic ballad we can liken to a sober Syd Barrett. We assume that Aliless will that be the second single of the album. Is it? We'll need to wait to find out. Trendy, Trendy is a really nice song for riding alone with the car. Truth be told, Mainsteam Music contains 10 leading tracks, honestly! I feel that this record will be included in many journalists' top picks for 2019, and Auld totally deserves it!
If you stay or if you are visiting London soon, Auld will be playing their album launch show at Paper Dress Vintage in Hackney on February 20. The whole album will be played in full for the first time and some deep cuts, rarities and b sides will also be included in the program. Don't miss this Londoners. For the rest of you, pre-order the Mainstream Music album.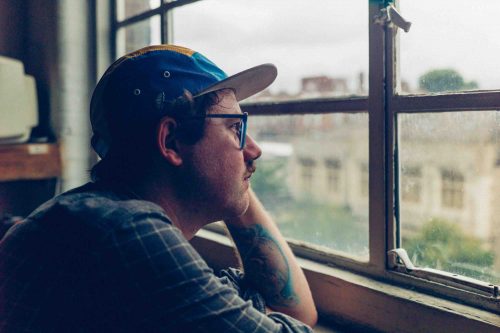 Keep Up With Auld
Written by Mike D.