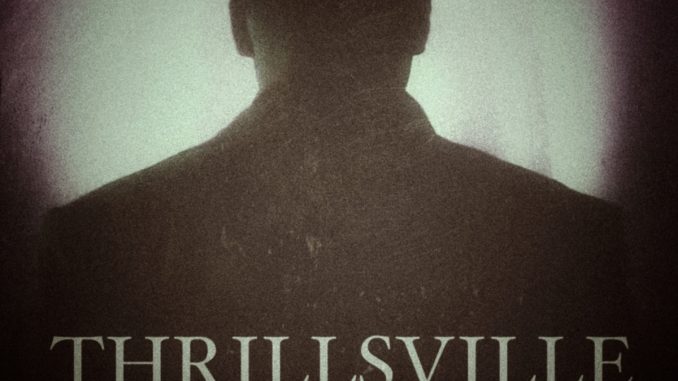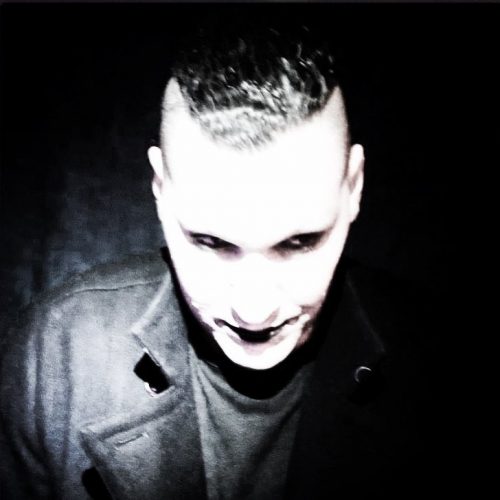 While there are plenty of bands out there pitted as following the legacy of Depeche Mode, KMFDM and Nine Inch Nails, it sure makes for a nice cocktail when you throw in elements of newer artists like Drab Majesty and PIG. That quest leads us to the artist we present to you today. LA-based artist Thrillsville presents his new 'Say Goodbye to the Light' EP, an amalgamation of dark electronic, industrial, synthpop, goth rock, dark dance, EBM and alternative rock that has emerged from the mind of composer/producer Rani Sharone.
Produced and mainly recorded in Sharone's own studio, for this release, Thrillsville worked with Ulrich Wild (Deftones, White Zombie, Static-X), a frequent collaborator, who co-mixed and mastered this EP.  While Sisters of Mercy, Nitzer Ebb and Stabbing Westward certainly come to mind, this release puts Thrillsville firmly in the danceable goth rock category – this is accessible, wonderfully produced industrial music. This EP also features Gil Sharone (Marilyn Manson, Dillinger Escape Plan, Jerry Cantrell) on drums and Dominique Lenore Persi on backing vocals – both of which are also Rani Sharone's band members in Stolen Babies. This EP includes two reworks of Stolen Babies songs 'So Close' and 'Second Sleep'.  'Body Bag' and 'The Fever' are also whoppers.

Thrillsville also ramps up the fun with the addiction and obsession-driven video for lead track 'The Fever'. With art and animation by Patrick Surace, this mini-film was directed, edited and VFX by Precious Child, Shadow Sunrise LLC. Perhaps best known for his dark cabaret / experimental rock band Stolen Babies, Sharone has collaborated and performed with Puscifer, Marilyn Manson and TV/film composer Tyler Bates, to name a few.
Since starting to play live in 2017, Thrillsville has opened for such notable artists as Stabbing Westward, PIG, Gost and Dance With the Dead, in addition to co-headlining a southwest tour with Precious Child in 2018. He has also written music for the big and small screen, including scoring the experimental animated feature 'My Entire High School Sinking into the Sea' (Jason Schwartzman, Susan Sarandon, Maya Rudolph), which is currently on Netflix.
"This EP represents my voice as a producer and artist. These five songs were therapy for me and all have their own vibe and style. My pop sensibility as well as my darker, cinematic and heavier side is represented on this release," says Rani Sharone. "Inspiration comes in many forms, but my prime motivation lately has been reality being so fucked up that it makes me escape it and get lost in my writing. Once I get a song idea amd mood sketched out – that's usually when lyrics present themselves often times coming from scenarios from movies or life experience, but in the case of the 'The Fever', the lyrics were directly inspired by the 1960's Twilight Zone episode also titled The Fever, which in turn heavily inspired the narrative for the video."
Thrillsville's music and sound aesthetic is influenced by the music of The Cure, The Sisters of Mercy, Depeche Mode, Revolting Cocks, Mike Patton, Film Music, and Bauhaus. As of December 4, the 'Say Goodbye to the Light' EP will be released digitally everywhere, including Apple Music and Spotify, and can also be obtained directly from the artist via Bandcamp.
Keep up with Thrillsville
Bandcamp | Facebook | YouTube | Instagram | Twitter | Soundcloud | Apple Music | Spotify | Press contact