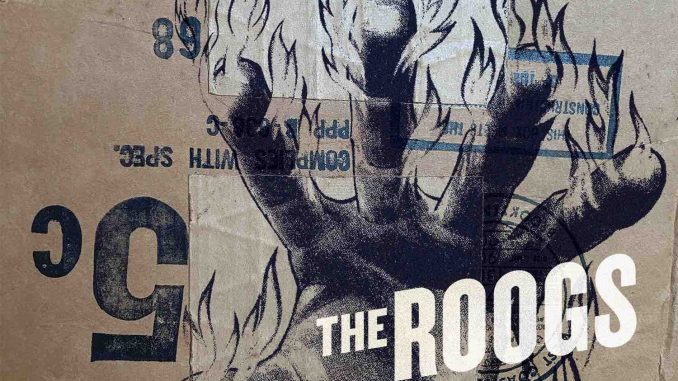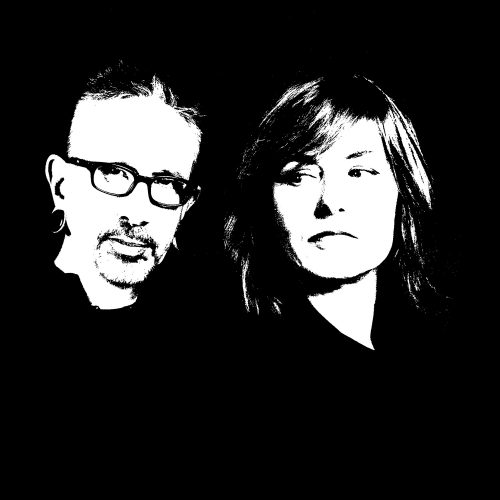 Today we are pleased to present goodness from another representative of the underground music community, among those with stunning musical output that made 2020 a fantastic year for new music. Hailing from the City of Angels is indie pop-rock outfit 
The Roogs
 – a duo of 
Courtney Davies 
and 
Steve Gerdes
 actually. Both were members of seminal goth / tribal / industrial band 
Fourwaycross
. 
Now the songwriters have come forward on their own to release 
their 
self-titled debut album
 as The Roogs. This collection of tracks is honest and hopeful, combining the ethereal and the aggressive, the electronic and the acoustic, and the personal with the universal. This music ought to appeal to fans of Washed Out, Dif Juz, This Mortal Coil and Sneaker Pimps, as well as Portishead. 

As The Roogs, Steve and Courtney are more focused on a wider range of sounds, reflecting their many influences, past and present. They recorded, mixed and mastered this album in their own studio, Hilda Labs. Standout tracks on this album include 'I Still See You', 'Approaching Storm', 'It's Own Good' and 'Wildebeest'.
"Our songs happen organically – we set out in new directions for each one, leaving behind any ideas on what they are meant to become. This album marks a major shift for us as a couple, who've worked together and individually with other bands through the years. We became excited about forging our own sound, being inspired by our many influences past and present, with no restrictions, rules or agenda," says Steve Gerdes. "This group of songs dives into our ever-changing perspectives on experiences we share moving through life. Working with unconventional musical combinations; flute and distorted guitar, aggressive bass and ethereal vocals, drum machine and ebow. We like to work with the structural and the gestural to create music that is honest and emotional. Soundtracks are a source of inspiration for us, we like working with texture and sound design."
Massive Attack, Unkle, The The, Everything but the Girl, Sneaker Pimps, Roxy Music and Washed Out are among the artists shaping The Roogs' current sound, in addition to Gnarls Barkley, Throbbing Gristle, Tuxedomoon, The Sleepers, Echo and the Bunnymen, Kraftwerk, DJ Shadow, Nine Inch Nails and Radiohead.

"The songwriting process usually starts with rough, minimal sketches written in Ableton Live that are "jammed" live with Steve playing bass or guitar, and me singing or playing guitar, ebow guitar, flute or keyboards. Once we decide a song or piece is viable we start to record the final version in Logic Pro X, which we use for recording, mixing and mastering," says Courtney Davies. "We have an extensive amount of outboard gear (synths, samplers, drum machines, etc.) but we rely on mostly plug-ins for compression, limiting and EQ. We are huge fans of anything made by Elektron, Sequential Circuits and Arturia, and love the plugins that come with Logic as well as iZotope, Reason and Line 6."
'The Roogs' debut album is out now, available everywhere, including Apple Music and Spotify. A special Bandcamp edition includes a brilliant eighth track, called 'Forty Versions'.
Keep up with The Roogs
Bandcamp | Facebook | Twitter | Instagram | Soundcloud | YouTube | Apple Music | Spotify | Booking | Press contact