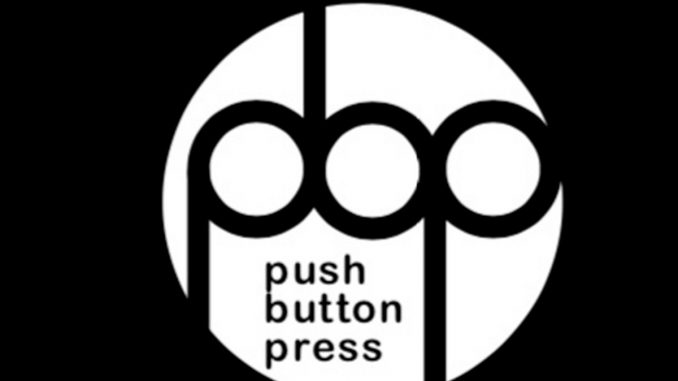 To Love and To Cherish, Till Death Do Us Apart…..'Trace' is the lead single off the new album 'Black Swan' by American post-punk act Push Button Press (Florida), slated for release on January 8, 2021, via Cold Transmission Music. It is the third full-length record by PBP following 'Spectacle 1' (2018) and the S/T debut album (2015) quality and thrills as we know every time they are ready to speak and present their complete works.
PBP spread their wings suddenly back in 2015 with their S/T debut album that nailed a lot of people between the Atlantic with its sense of purpose to present a glorious debut by a band that came right out of the corner.
A year after that they published the extraordinaire 'Tragic Resolutions' with only one song, 'Foretold', remixed by 6 different names (i.e. Assemblage 23, and more), a little record which was also praised in the dedicated alternative music press.
2018 they let out the 'Spectacle 1' LP and the job was done! That record made a huge impact as it was their long-awaited sophomore LP release and everybody started discovering this amazing new outfit from Florida, with the greatest admiration coming from the always difficult dark-tribe of Europe.
Things are done well so far for this amazing team and all the way up to the stratosphere they have already gained the world's attention, justifiably. 'Trace' is coming with the same simple recipe…to create some fabulous post-punk music and to present it in a thrilling darkwave bouquet of 9 new songs. As simple as it looks, there are only a few bands out there that are capable of releasing one glorious record after the other. PBP is at its mature peak and you don't want to miss their ongoing achievements!!!
Keep Up With Push Button Press
Written by Mike D.