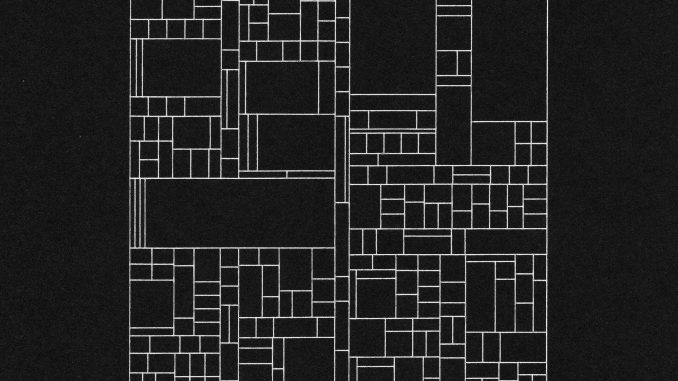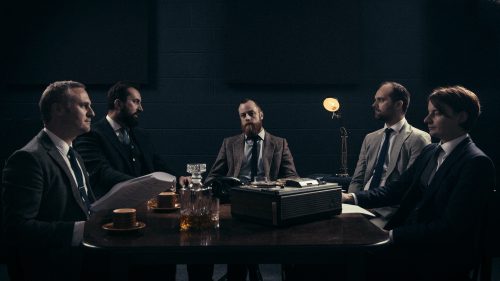 A review of any new release — whether that's a single, EP, LP, whatever —starts with the usual technical stuff: Dates, the label, etc. Today we're just gonna dive right in:
"An I LIKE TRAINS record doesn't really start to take shape until there's a theme. That point came following Edward Snowden's NSA leaks in 2013. We didn't set out to write a record about current affairs, but the path we set out on converged drastically with that daily discourse. The album inadvertently became about populist politics across the world. Brexit, Trump, Cambridge Analytica and covert Russian influence ended up at the centre of it all".
David Martin is the frontman (vocals and guitar) of British alternative rock mavericks I Like Trains and those are his own words with all the details on the act's new work.
Martin started writing about low-key, insidious intrusions on our privacy. As global events unfolded, however, so did the importance of those themes: The perception of what is true and isn't true is being challenged on a daily basis and he explored how that confusion could be used to manipulate populations into thinking and voting in certain ways.
The accompanying deep-fake karaoke video was directed by previous co-conspirator Michael Connolly, a Leeds born artist and designer.
"The track is relentless and I wanted the film to feel the same. Claustrophobia and confusion were my watch words. I combined deepfakes, distorted visuals, and digital cut-up techniques to create an intense level of disorientation. It sums up the last four years in geopolitics for me." says Connolly.
Formed in 2004, I LIKE TRAINS is made up of David Martin (vocals/guitar), Alistair Bowis (bass), Guy Bannister (guitar/synths), Simon Fogal (drums) and Ian Jarrold (guitar). They have never shied away from confronting the possibility of humanity's collapse. Earlier records, like the towering Godspeed-influenced 'Progress Reform' (2006) and 'Elegies to Lessons Learnt' (2007) took tales of tragic characters and events from history and applied them to the modern day, while 'He Who Saw The Deep' (2010) looked uneasily ahead to the climate change battle we are on the verge of losing.
Their new single 'The Truth', an eye-opening lead track that forebodes their potent, hard-hitting new album 'KOMPROMAT', written as an instinctive gut reaction to a world that has changed beyond all recognition. This is a record that digs beneath populism's rise, from the divide and conquer tactics that caused Brexit in the UK, to Trump's ascent in America and the subsequent reign of lies and misinformation, to discover the grubby hands that have engineered it all.
The British quintet will release their fourth studio album via Schubert Music's newly founded Atlantic Curve label in late summer. This is the band's first record since 2012's 'The Shallows', which focused on how the internet and smart technology is re-wiring the human mind and affecting our concentration spans. Now, with 'KOMPROMAT', it's clear that this same technology, in the wrong hands, has taken an even more sinister turn. The game has changed – and I LIKE TRAINS have changed with it.
Keep up with I Like Trains
Website | Facebook | Twitter | Instagram | Soundcloud | Bandcamp | YouTube | Spotify | Apple Music | Press contact