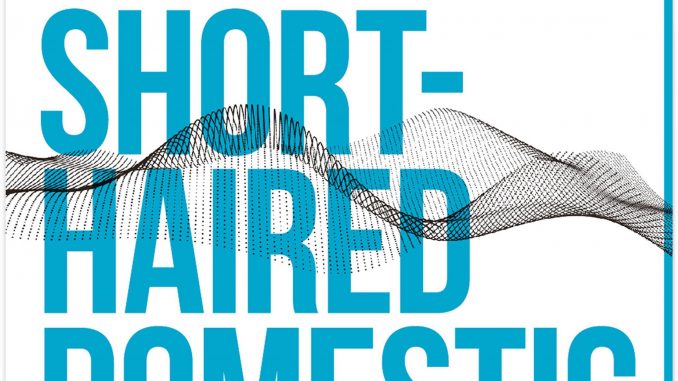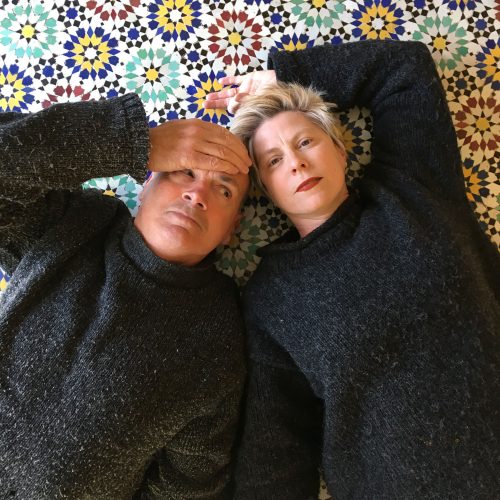 Celebrated producer Tim Friese-Greene has announced his latest music project Short- Haired Domestic with wife, musician and songwriter Lee Friese-Greene. The duo are debuting with the double A-side single 'A song in Latin… A song in Hindi…'. This sparkling little record is the first preview of the duo's eponymous album, to release this summer. Each track features vocals sung in a different language. At their heart are a breakbeat loop, sampled fragments, scratching, insistent funk and Latin rhythms, surprising appearances of acoustic guitar and just about every sound that's possible to wring from a WASP synthesizer.
It is all high fidelity indie funk-pop music at its best and with a pretty serious and a shining production all over. Have a first taste please with 'A Song In Latin', and I have some more to tell you about the duo!
Tim Friese-Greene is best known as producer and unofficial member of Talk Talk, and for his work producing Catherine Wheel, Lush, Thomas Dolby (!!!), Sidi Bou Said and Firefly Burning. After 1995, he shifted his primary focus to creating music as a solo artist, issuing various releases under his own name and as Heligoland. Short-Haired Domestic is the next step in a logical progression for this producer.
Lee Friese-Greene was a member of early 90's London Riot Grrl band Sidi Bou Said. 20-odd years was pre-occupied with parenting, teaching, doing up houses, and dabbling in music, including performance of back vocals for Tim's projects. More recently, Lee is the songwriter, lead singer and guitar player for Devon-based band Pavlova. 
"I was interested in a kind of heavy slowed-down funk, with quite a lot of abstract noise, and generally embracing dirtiness and imperfection. I had the idea around 2017 to make a slow funk album, but didn't want to get bogged down in drummers or drum programming, so I picked 9 breakbeat loops off some 90s DJ vinyl that I had knocking about. At about the same time, Lee and I were taking Italian lessons and I was struck with how readily she adopted the nuances of the language," says Tim Friese-Greene.
"I am about the least bilingual person I know, but seem to be ok at mimicry" says Lee Friese- Greene, having called in favours from friends to translate her words and help her with pronunciation. "Writing lyrics for translation was a challenge – in English I would think about all the usual literary devices- rhyme , alteration , metaphor, etc., but most of this goes out of the window once translated. So as the project progressed, I found I was writing more direct, straight forward words and then, with the help of the translators, things were tweaked to fit the melody."
Later this summer, the duo shall release their debut eponymous album on vinyl and CD, as well as digitally across the main digital platforms.
Keep up with Short-Haired Domestic
Website | Facebook | Bandcamp | Twitter | Instagram | Soundcloud | Press contact