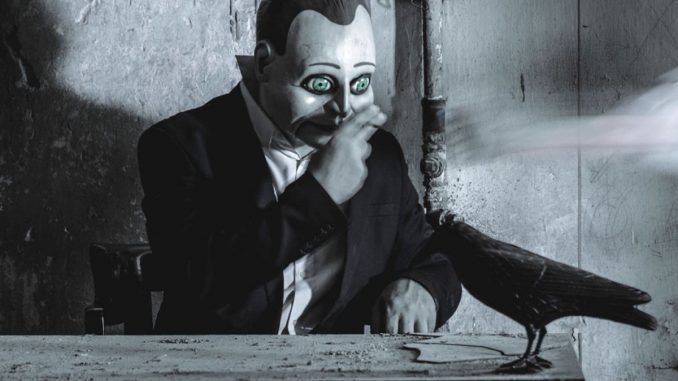 I am very happy to present New Zero God to the North American audience. Let me start by saying that, in 2006, Mike Pougounas, former singer/songwriter of the legendary Greek new wave band The Flowers of Romance founded his post-punk moniker, New Zero God. Having worked in the past with Wayne Hussey, of The Mission (UK), Pougounas invested his creativity into his new band.
The Flowers of Romance had opened for The Sisters of Mercy, New Model Army, and The Mission. But New Zero God did well too, opening for The Legendary Pink Dots, Christian Death, and Andi Sex Gang. Since their start, the band has released two albums through the UK label Secret Sin Records, one through a Greek label, released a string of vinyl and digital singles (on one of them they share sides with Scottish act Savage Cut), and decided to self-produce two albums: 2016's Short Tales & Tall Shadows and 2019's Circus of Tortured Melodies.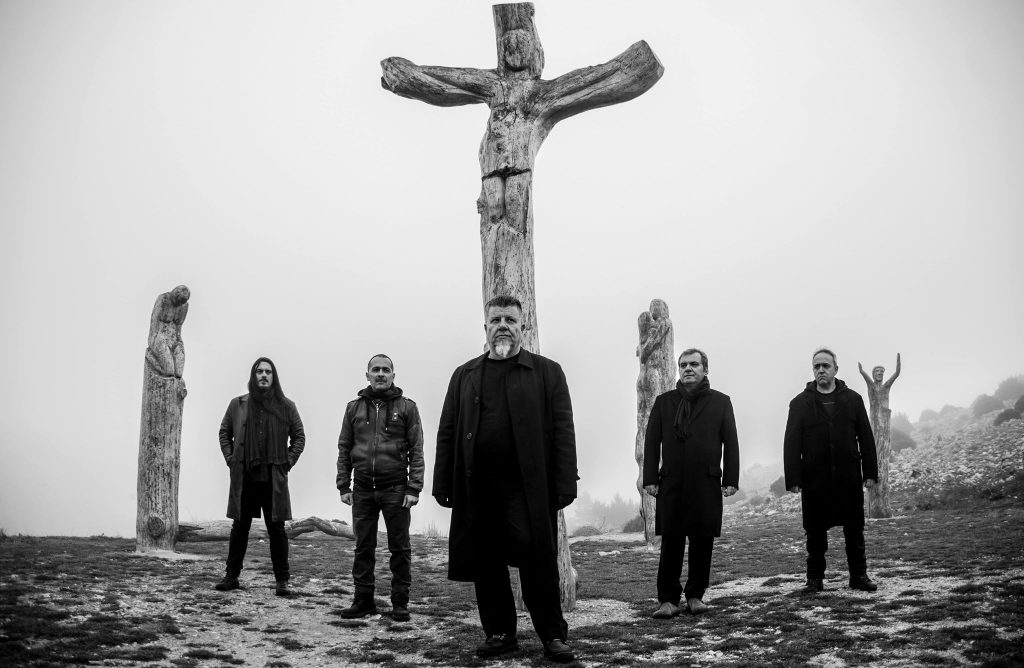 On these last two albums, the band took a different approach to their work. Short Tales & Tall Shadows was an album full of songs about horror stories reminiscent of Edgar Allan Poe's gloomy atmosphere, while Circus of Tortured Melodies presents the complexity of modern life by tracing the sources of modern neurosis.
In other words, the band takes the listener for a walk through this Circus known as life.
Sometimes, you hear the crowd between songs as an organ plays circus melodies in the background and the listener moves from song to song or, if you prefer, from tent to tent. Each one of these tents hides a different story which, most of the time, opens the way to the next one. Other times, however, it is completely independent.
With Andi Sex Gang, the mastermind of UK post-punk band Sex Gang Children, playing the part of ringmaster that welcomes us to the Circus of Tortured Melodies, the tour begins in the 13th Tent of the Circus. Andi Sex Gang saw himself at the top of the UK indie charts in the 1980s, and he wrote music for Dario Argento's movie Phenomena. David Bowie's late guitarist, Mick Ronson (of the "Ziggy Stardust" era), produced an album of his, and also performed the song Hungry Years with Soft Cell's Marc Almond.
These are songs about our unfulfilled dreams, the emotional insecurities of modern man, political developments, manipulation of the family environment, role models of our society, over-consumption, the compromises that we make, and the destruction of our planet. On this album, the band leaves behind the labels that characterized New Zero God's music to play post-punk, rock 'n' roll, soul funk, psychedelic rock, R&B, IDM, prog-rock, and punk-rock.  Basically, whatever they found to be appropriate to the theme of the lyrics of each song. The whole album is a melting pot of power, feelings, and atmosphere giving a rhythm of tension that sounds so natural. What the band tried to do here was a soundscape of our lives.
And our lives, for sure, would have more than one music style playing in the background…
"I started writing the lyrics when I realized that most of my friends around me started popping antidepressant pills," Pougounas said in press material. "When communication was lost and life turned into never-ending suffering, I told myself 'hang on!  Yes, things are not doing well in this world but the root of the problems are different for each one of us' and decided to write down as many sources of problems as possible. If we manage to strip down our everyday life from defenses and acquired 'needs' that society put on our shoulders, we will find why our planet is in such bad shape. If we suffer psychologically, the whole planet Earth suffers with us."
So I suppose the deepest root to our problems, according to Circus of Tortured Melodies is this: We have to follow our dreams. There is a connection to the previous New Zero God album here, and this is why I started mentioning Short Tales & Tall Shadows which opens with a song inspired by a short story from Poe and (on the CD edition) closes with the sound of crows.
Circus of Tortured Melodies' album cover shows a crow standing on the table in front of a masked man. Now, if you need to use a label for this album in order to help one understand what it sounds like, try "post-alternative."
Keep Up With New Zero God
Written by Mike D.