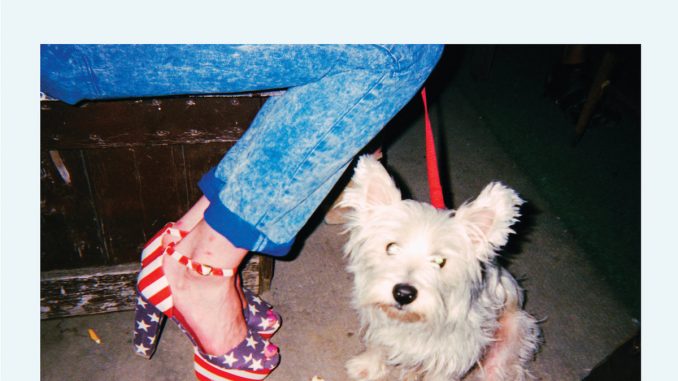 Brooklyn's rock outfit Earnhardt present their debut eponymous album on June 14. This collection is comprised of 9 tracks, built to stand as a showcase of the band's diversity and a culmination of their labors. It will be released on vinyl on June 14 as a limited edition of 250 copies. The Earnhardt LP is the band's second release to date, following up their Live at 100 EP, released in 2017. In the meantime, the band has been busy touring, writing new material and recording. Based in Brooklyn, Earnhardt is songwriter Adam Gerard (guitar and vocals), Grant Anderson (drums and vocals), John MacDonald (lead guitar), Steve 'Sunshine' Stapleton (bass), and Veronica Davila (vocals). 
Our first reaction is definitely a fine offering for the band's first long-play. Given their tight delivery, professional sound and unique approach to mixing rock and American influences, we can only assume that, despite the novelty of the group itself, that the respective band members bring a wealth of experience with other musical projects to the table. The production also adds to this impression, being in the hands of the best this country has to offer. We could pick and choose songs to recommend first, when we really think you should just listen to the entire album?
"This record is a collection of rock songs about that universal human struggle, that broken heart. They're all true and meant to listen to loud, ideally a couple of drinks deep, heavyhearted or not. I think I tried to write a bunch of country songs and they ended up sounding more like 90's FM rock radio. I love the hook of a song. It's got to sound good. We embrace the hook…the pop element of it," says frontman Adam Gerard.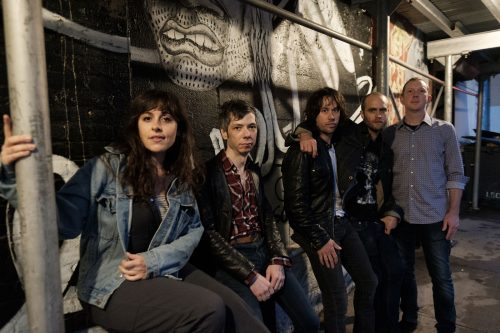 Earnhardt is alt-country for people who like The Verve, heartland rock 'n' roll for people who like The Smiths, and Americana for people who hate the word "Americana". These are songs for saddling up to the bar with when you could use one or several drinks. These songs are about getting hurt, feeling it, and doing what you need to do to feel better. They're about having a drink on it, for better or worse. As Cobain said, they're about "missing the comfort in being sad." For two tequila-fueled weeks in late summer 2016, the band lived and breathed these songs, refining the sound under the supervision of engineer and co-producer Ben Brodin (Conor Oberst, First Aid Kit, Savages, Pete Yorn), who handled recording and mixing at Another Recording Company Studios in Omaha, Nebraska, in addition to contributing piano, keyboards and guitar.
This album involves a guest appearance by Mike Mogis (Julian Casablancas, TrashCan Sinatras, She & Him, Jenny Lewis), also known for composing the soundtrack to "A Fault in Our Stars". He contributes pedal steel on "Women Without Whiskey", where Earnhardt offers their own rendition of the classic Drive-By Truckers track. Former bandmate Dominique Otto also contributed vocals throughout the record. "We're so excited to finally have these recordings see the light of day, so now we can start looking ahead to the next record," says Steve 'Sunshine' Stapleton.
Earnhardt's music is inspired by the likes of  The War on Drugs, Steve Earle, Counting Crows Tom Petty & the Heartbreakers, Fleetwood Mac, Emmylou Harris, Kurt Vile, and The Replacements. Adam Gerard and Grant Anderson previously performed as part of Young Lords, later forming the band Red Horse, releasing material with Steve Stapleton on bass. John MacDonald was also busy around this time as a member of Brooklyn-based The Archive. After a few years of sharing stages at shows around Brooklyn, Earnhardt began playing with MacDonald to round out the band's unique sound. Veronica Davila, also of the Brooklyn-based group Low Roller, adds vocal harmonies. As of June 14, The Earnhardt LP will be available on vinyl. Already now it can be downloaded from digital stores and the band's own Bandcamp site and is streaming on Spotify.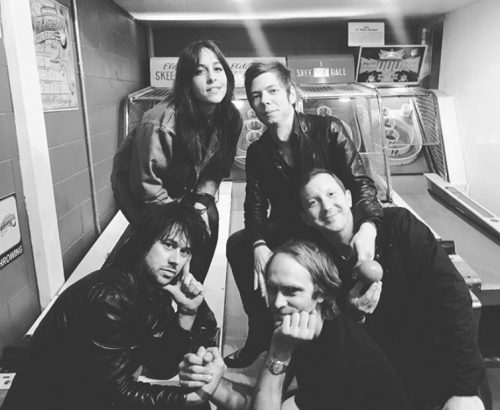 Keep Up With Earnhardt
Written by Mike D.