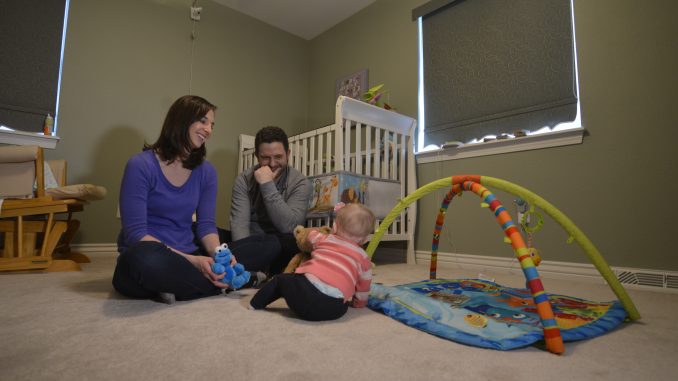 Colorado is in the middle of what's being called a crisis in foster care, and Foster Together is working to make life better for families that take in Colorado's neglected children.
After more than a decade of decline, the number of children in out-of-home care–at both the state and national level–has increased significantly since 2012. In Colorado, there aren't enough families to take in the kids who need foster homes, and the state is sounding the alarm. In an October press release, the Colorado Department of Human Services said that the state needs approximately 1,200 new foster families by 2019 to keep up with the growth. About 14 kids enter foster care every day, and there are just over 2,000 foster families. Nearly 3,800 of the state's 10,000 children in out-of-home care are in a foster home, according to the latest figures from CDHS.
Most seem to think the opioid crisis that has left millions dependent on pain medicine and caused an estimated 115 deaths per day is to blame for the increase. No matter the cause, the need for foster parents is real, and the decision to foster children a serious commitment.
Enter Foster Together
"We started a program to give people easy ways to support foster parents, like donating toward a gift card for them to have a meal out with the kids," said Hope Forti, who calls herself the "founding foster mom" of Foster Together. "It's just one less thing to worry about in that day, and a way to relax and have fun as a family…This work, we think, will hopefully make the foster system better for people in the future."
Watch: Hope Forti discusses Foster Together's mission, and the role love has played in her work:
The Colorado Springs nonprofit, which Forti started in August 2017, works closely with families, individuals, and businesses to make the foster process easier on parents and the kids they take in. She has a network of state-approved respite care providers who can temporarily take in children homed in foster environments, and cover for parents that need to get away for the weekend or even just a night out. Local restaurants donate gift cards to soften the financial impact. It's a little luxury for families essentially performing a service for the state.
"Foster care is just this rapid change into a new member of your family," Forti said. "They're not used to your family culture, they're not used to the way you do things, and you're not used to what they know. So you really need breaks to remind yourself that everything's ok and you're a great parent, and have the rest you need to keep going."

Kristin Wright fosters a 17-year-old girl, and says she "couldn't do it without Foster Together's support."
Wright's parents fostered at her childhood home, so she grew up with a firsthand view of the positive impact the right family can have in a temporary home environment. Foster Together provided her with a gift card to Panera Bread, where the girl enjoyed a bowl of mac and cheese.
"It was really great to have just a night out and be able to tell her that there are people around that support her, and are involved in the foster crisis financially too," Wright said.
Photo gallery:
Foster Together has gained the support of at least one prominent Denver influencer. Laura Love, founder of the conscientious Denver PR firm GroundFloor Media, has helped the charity both financially and logistically. She hosted a recent donor event at her home, and has worked to connect Forti to other like-minded people.
"There are so many giving people out there that are almost frightened by the thought of becoming a foster parent," Love, who is an adoptive parent, said. "Hope's idea to make it something that feels seamless, that feels normal, that feels like it's part of every day life is, I think, such a wonderful gift to this community."
Watch: Laura Love discusses Foster Together's work:
Foster Together is working to bring attention to the foster shortage through a planned major media campaign that will expand on the work she's doing at her blog where she showcases individual family stories, including her own. Through editorials and news pieces pitched to local media, she wants to show Colorado that fostering is a cause to which anybody can contribute. She compares her mission to a famous reality TV show.
"I call it the real Foster Parents of Colorado," Foster said, laughing.
Our interview with Forti happened during the Valentine's month of February, so we asked her how love has informed her work.
"It's not so much the passion that I have that's informed the role I have as a foster mom and a nonprofit person," Forti said. "But more that foster care has taught me to love in a whole new way."