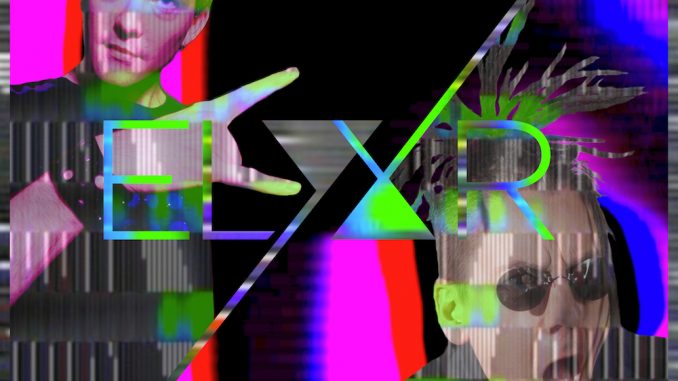 Seattle electronic musician/producer Kasson Crooker of Symbion Project, Rocococo, and Freezepop is slated to release his new single Strange Stubborn Proud under his latest moniker ELYXR via Speed of Dark Music. Here, Mr. Crooker collaborated with the voice of Information Society's Kurt Harland Larson, one of the more influential and enigmatic electronic projects of the late eighties and early nineties, most widely known for the 1988 hit single, What's On Your Mind? (Pure Energy).
Crooker has the appeal to work with names that fit best on his musings, complementing his efforts at musical reinvention through modernism of electropop, offering new hit singles to move the masses. The fact is that our man here is talented in song-writing, producing, and arrangements, as he offers original music from the heart in the likes of Duran Duran, early DM, and, as we speak of it, Information Society too! ELYXR has issued a string of six electrifying singles over the past six months, featuring Color Theory, Elissa LeCoque  (Kodacrome), Katrina Kope (Purr Gato), Naoko Takamoto (Princess Problems), and long-time collaborator Melissa R. Kaplan from his own previous band Splashdown.
Strange Stubborn Proud has an uplifting tempo and is in the mood of getting one more lime-vodka with a hidden message between the ice cubes. While clearly striking a proud and defiant tone, there is also a note of tragedy in the voice.
"Anyone who must walk this sort of path must endure rather a lot of social suffering," Larson said.
As for the sonic achievement of the song, Seattle knows electronica, Crooker is skilled, and–if you asked me–I'd simply say that if I were in my comfortable grave with Rozz, flirting with that girl over there, we'd start dancing to Strange Stubborn Proud, gazing at the bliss and the lights of the club as that song is just-so-fine for socializing and shaking a leg.
Keep Up With ELYXR
Written by Mike D.