Dave Wesley is an American experimental producer based in Portugal who, after his meanderings in the dub/techno scene (also as a DJ), has settled his musings in the wide ambient-drone experimental sonic fields. He produces under several names: Dave Wesley (ambient dub techno), Existente (ambient), Xerography (dark cinematic techno), and The Push–a collaboration with Casey Borchert.
This time he uses The Mayhem Lectures Series moniker as another ship to navigate, loaded with esoteric sonic pursuits, and just released as the Structures and Behaviors EP via Arctic Dub Records.
The EP contain three prototype titles with a total playing time of just under 23 minutes, a duration longer than a single. His music can only be described as pioneering, experimental ambient music, with, I believe, field recordings in the mix. It's not music for radio or socializing at a club, it's music with an artistic content based on ambience and drone-oriented sonic soundscapes that work perfectly as a model.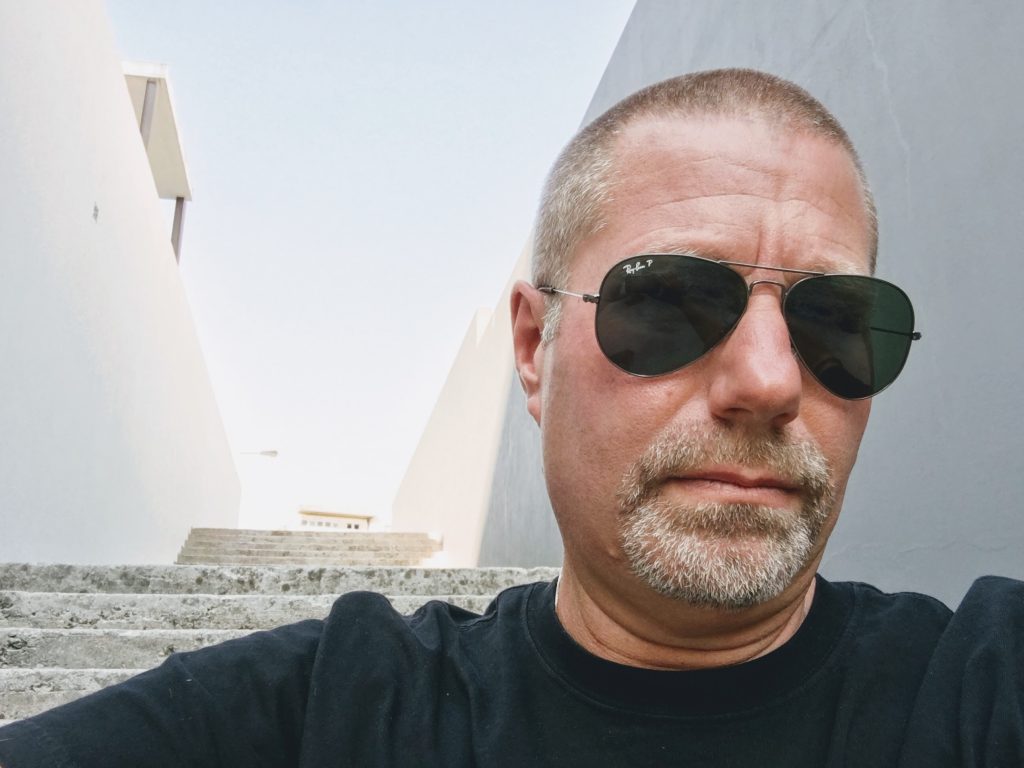 His pioneering perspective, along with an excellent sound and sophisticated approach to mixing all of these elements, can easily be considered state-of-the-art. But not so far beyond the mainstream and pop culture that we must call it avant-garde just to feel fine with our "find." As I was listening to the record I realized that, apart from Wesley's inspiration, I was hearing interesting and often striking sonic environments that may affect not only experimentalists and ambient music developers, but also may inspire a shoegazer's point of view, or a progressive rock/metal band to drive their interludes and breaks in a similar direction.
This is what I mean when I used the word "model" to describe the EP and be subjectively fair to his art. Records like Structures and Behaviors cannot be reviewed track-by-track, there's no use in that. It can only be presented fairly with a presence of mind.
I'd like to share with you what the artist says about the record–in David Wesley's own words:
"The Structures and Behaviors concept naturally emerged from a series of tracks that I created in reaction to exposure to endless and continuous talking heads in all forms of media… the short subset sampling of which tended to focus on various human behaviors and characteristics."
It all becomes clearer now I think: An artist not isolated in his "tower," but a man of a character with his booms alert. How isolated can someone be under the shinning Mediterranean sky, in the Atlantic city of Porto?
Check here the EP where you may find all the sonic experiments I mentioned, enjoy!
Keep Up With Dave Wesley and Mayhem Lecture Series
Written by Mike D.