Seattle's Watch Clark is out with its second album, First Week of Winter. I'm really, really keen on their genre which has given me the chills so many times, made me sweat so much in clubs, put that smile on my face, which I always have when in good will I rush to discover new anthems.
Call it dance music, electro, synth pop, industrial, whatever…the point is in the sound: "heavy" machines and "light" pop melodies that uplift the refrain under the wings of a polished production, and the new Watch Clark record is exactly like that–some Hermes loves me, and loves you too, so In Hermes We Trust who delivers "cookies" to the masses!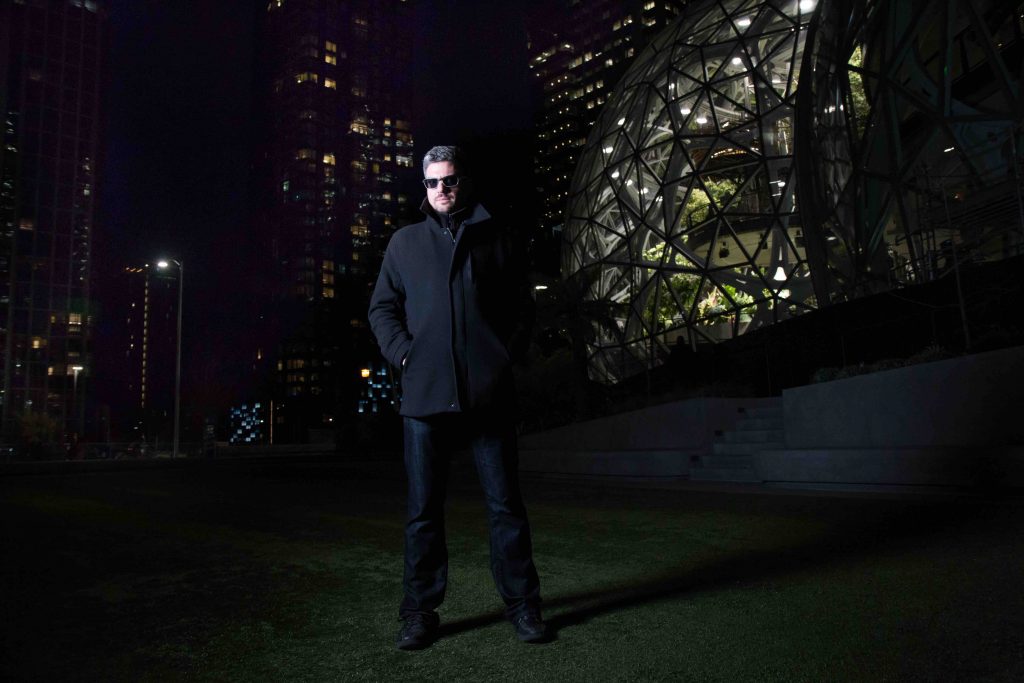 First Week of Winter has a number of vantage points, and I'll start with the sound: The LP was mixed, produced, and programmed by Seattle's Kasson Crooker of Symbion Project. If you are aware of Crooker's work, you probably already know the sound he provided here–perfectionist with a clear electronic view on his productions no matter how close or far they land from his own personal style. He has it!
Next is Seattle's titanic project Assemblage 23, mentioned in Paul Furio's profile as a main influence, and if the talented guy who owns the moniker Watch Clark states Tom Shear's astonishing act as his main influence then things start getting seriously serious! Last, it's the record's quality and songs. 10 tracks of original electronic synthetic-pop of a certain value, that sound as if they were written easily without any problems in showing off "skills" that would damage the music. Of course, I don't say that you'll listen to any minimal-electro (that I adore), but music loaded enough with channels and wet signals restrained just enough that they don't spill over…a tricky production technique on the edge.
The artist himself said about the album that "this is an incredibly personal record." Yes, my friend, all brilliant records in this genre are personal, from A23 to De/Vision and Cut Copy to DM, all releases are personal. The number one fact that makes this genre unique is its passion and adoration across all venues and the unique specialty it holds in expressing the guts of the artist. That's why, a couple of weeks ago, I used this track on my radio show to inform the audience about the New Revision:
Modular synths, heavy, almost "monolithic" melodies, simple arrangements with labored processing that imply the sonic aesthetics of its industrial value while echoing between the continents. There are a lot of musical similarities in the bands that play this genre in the States and EU; more so than in any other genre across them. Close your eyes and tell me please, does this song sound more American or more European synth-pop?
One more is about the lyrics. Furio has chosen a slightly more alternative method in songwriting than the usual heartfelt suffering and depressive aesthetic found so often in the genre. Furio's lyrics are descriptive of a situation or a fact without suffering in it, and I guess that's a matter of character too, not implying at all that his words are "light" or "naive."
At the end I have in my hands one of the best albums of the year in dance, and it sounds fresh in its kaleidoscope. Here's the album:
Keep Up With Watch Clark
Written by Mike D.