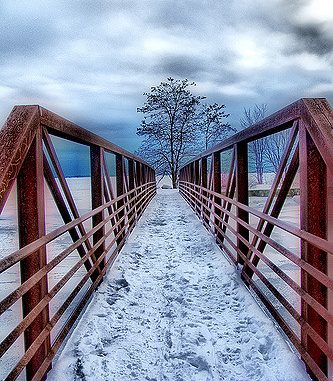 Occasionally in December, I take to the streets, my soul comforted by the winter silence. The traces of snow are my past…or somebody else's future? In the city I dwell, where all is programmed to "love" and utterly "enjoy" the forthcoming Christmas. I see joy and shining happy people, same as in the days of August when people are getting ready for the summer's adventures: It's all joy, it's all great.
I love that happy face of yours, dude, and I see that all Aphrodites in time can hardly stand beside your flashing existence, dear woman…joy!
While sipping, next to the window, on a cup of hot grape's liquor with melting honey and a cinnamon piece in…a lost and wicked dream for the homeless and the deprived. If you are kind (if…) and wanna do something for them, first don't buy them food. It's a matter of dignity for them, take them to the market and ask them to take everything they need for the day–and tell them you are paying. Second, protest with them who ended like that when they lost jobs, houses and their life. Third, don't consume more than you can. It is immoral to the human kind. Finally, be their activist: Protect them from the ugly state that hunts them like witches. Don't be programmed-kind. Be fair.
I'll put some music on now and order one more drink. Play it loud, play loud your lives!
Sweden's Red Mecca, the astonishing alternative electronic duo and the intro on my radio show, Skin that has a wonderful video too!
Futurebeat Russian project weirdly named after an ancient Greek quote Gnothi Seauton which means "Know Thyself." Dance to Biosynthetics!
From the city of Grenoble in France comes the next from Lovataraxx, gorgeous electro-pop and Ana Venus!
Munich's German duo with the sick name Elvis de Sade and the sicker Question In My Eyes song, a stunning post-wave tune!
From Catalunya dropped the amazing L'Avenir with the imposing The Stranger to battle on the minimal-synthetic, post-punk dance floors!
Lapis Exilis say(s) Antarctica, and inspired by the occult, OK there's no occult here at all but a stunning groove in post-punk, Run Away!
A really cool indie guitar-pop tune by Bostonians The Penthouse, Suit Yourself!
That Gum U Like from New York offered that dreamy and shoegazed pop little anthem, Raika!
Amsterdam's Spirit Valley claim their music as…doomshine, they rock loud in their heavy psychedelic garage and it groooves, this is Paralyzer!
Garage, elegant punks The Vibrators from London are obvious in love with that Baby, Baby, the girl obviously destroys, yup!
Black Sun Dreamer hide their ID, mentioning it only as Europe, cool! But they can't hide their exceptional talent in writing striking songs of synthetic-cold-post-punk, here's Thief!
California's Fearing, how life could be without the sounds of gothic deathrock? This song will nail you for good, Rose And Web!
New Apostles from Nottingham UK. English attitude, native sound, sleazy garage kraut rock in Bowie's Campervan!
London's glowering indiegoth melody crunchers Desperate Journalist, the band is adorable and Hollow is simply stunning!
Furious post punks from Pesaro/Italy and their first hit ever from 2013. Soviet Soviet where denied access to Trump's America, questioned for hours, jailed, and then deported, the story is here, and here's Further too!
Sixth June from Berlin have become one of the most acclaimed acts in electro-pop very soon and the reason is their originality, check Call Me!
Melbourne's NUN…Ok in Australia everything is stranger and different same as different is that minimal-electro and very tricky Immersion!
UK's The KVB are on the skyline's thrones of alternative music and one of their early anthems is the reason, All Around You!
Acid Barretts are noisy shoegaze/post-punk lo-fi duo from Athens GR, here's Midnight Call that rolls like a train!
Last, the amazing and so fresh Mitra Mitra from Vienna who create minimal, synthetic music to dance after 3 AM, The Flood!
Have a wonderful weekend people! Music selected by Mike D.