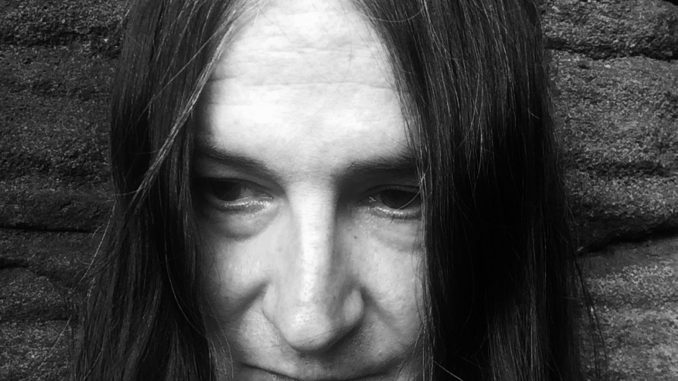 For 30 years, Stephen Lawrie has been creating edgy music under the moniker, The Telescopes. He's widely viewed as a pioneer in the broad alternative scene, with a sound reminiscent of Suicide, The Velvet Underground, and The 13th Floor Elevators. He's even said to have influenced The Brian Jonestown Massacre and the entire shoegaze, space rock, and psych movement.
He knows how to work with his guitars, expanding musical ideas with effects pedals and creating sonic examples on a vast variety of aesthetics–from psych rock to experimental shoegaze.
So, let me show you a perfect instance from the past. This is Telescopes' 1992 video for Flying from Higher 'N' Higher (or the self-titled lp) on Creation Records.
That was during the golden British days of indie/alternative, where almost all bands where inspired by the psychedelia of the 1960s psychedelia. The Telescopes where there! No surprise because the band had been in the game since 1987, and their debut Taste LP released in 1989–spreading the name far and quickly.
Just as the band was reaching its peak, they stopped. Then, in 2001–after a gap of almost 10 years–they returned as a two-piece with the Third Wave LP. Stephen Lawrie and Jo Doran released a series of records that suggested a kind of different sound to their fanbase, experimenting with unending variety in composition and "style". Have a taste, please…
And now The Telescopes have released 10 records, including two in 2017. In July, the As Light Return album was released by Tapete Records, offering five magnificent new "chapters" of noise rock and shoegaze music. Experimental and groovy, the sound was quite different–perhaps matured. Check, please, Something in My Brain…
Earlier this month, Stone Tape dropped digitally and as a vinyl limited edition of 500 copies via Yard Press, a label that aims to nurture innovative cultural content, including visual works, underground events, books, and–recently–music.  The new release is comprised of six imposing tracks of shoegaze–all written, composed, produced, arranged, and performed by Stephen Lawrie. Stone Tape is a concept album inspired by the "Stone Tape Theory", theorized by Thomas Charles Lethbridge in 1961.
"The archaeologist, parapsychologist, and explorer developed the idea that inanimate materials can absorb energy from living beings, and that this mental electrical energy, released during emotional or traumatic events, could somehow be "stored" in such materials and "reproduced" under certain conditions," according to promo material.
Maybe the track list can unveil the musician's intentions, have a look…
TRACK LIST
01 Become The Sun
02 The Speaking Stones
03 The Desert In Your Heart
04 Everything Must Be
05 Silent Water
06 Dead Inside
Musically, he moves a bit further from previous efforts, as he is in a mostly acoustic mood that swings between a clear dry sound and wet shoegaze noise. Quite "esoteric" arrangements that sometimes may take you to some desert dunes where the wind may become a melody or a call. What really enhances the sound are his vocals, treated sometimes as spoken word over or along the harmony of each track, and there's a reason why:
The lyrics of each song are not based on the usual approach, where the lyricist describes a fact or a happening, or gives a "statement" or manifesto. Here all songs feature a metric (sometimes) poem that best fits on the specific song. All that procedure embraces the mentioned "Stone Tape Theory" and the result is simply astonishing!
Stone Tape is psychedelic in all terms, but hides an endless white in its tweaked content which is actually a work of art. I can't imagine how The Telescopes' next record will sound, because Stephen Lawrie seems to be on a versatile streak and all predictions may fall down. But one thing is for sure, he manages to navigate the listener according to his undeniable talent and his enhanced skills on 'gaze music, elements enough to keep the music lovers alert on the next release. For the time being, here's the LP: A vigorous and spirited release in its potent style that will give you good chills and unveil what lies behind its doors.
Hint: Click on each song's lyrics button to complement the experience!
Keep Up With The Telescopes
Written by Mike D.