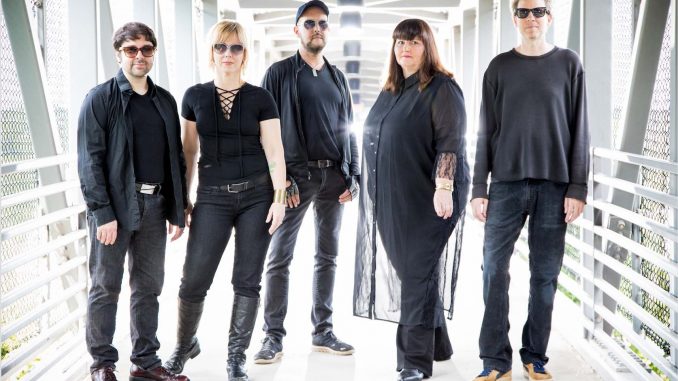 Guaranteed: This is a special one and important! Pylon Reenactment Society formed from the ashes of Pylon, a band among the most influential from Athens, Georgia, where the frontrunners of the scene–The B-52's and R.E.M.–called home. It was 2009 when Pylon's course came to an unexpected end with the sudden death of iconic guitarist Randy Bewley, and five years later Vanessa Briscoe Hay gathered members from Casper & The Cookies and The Giants to form PRS. The band is now set to release Part Time Punks Session via Chunklet Industries on October 6 in digital format and a 100-copy limited edition vinyl later in the month. Cassettes will be available at shows during the tour.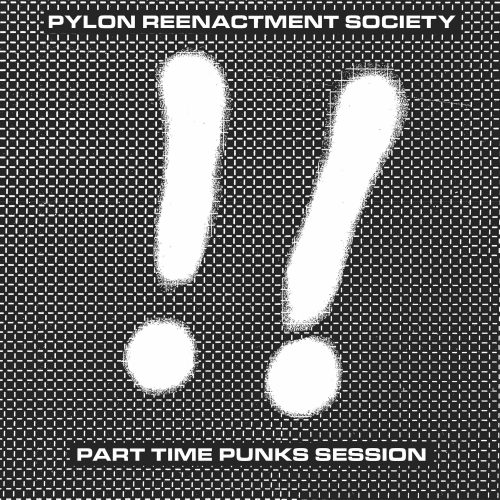 It's a raw alternative punk record armed with six explosive tracks and an interesting story to boot. The EP was recorded last December only a few hours before the band played the Part Time Punks series (of the eponymous radio show) at Echoplex in Los Angeles. Following the spirit of John Peel, the DJ/organizer Michael Stock invited the band to visit The Cave studio to record exclusive tracks for his radio show, and here we have the document! A live recording with minimum overdubs that blow away all international wannabe wild cats. It's all Pylon songs, re-recorded and refreshed. A whistle in my ear alleged that the band won't stop here, they were not formed as a cover band only, and more new weapons will be launched. Let's take it easy in the beginning dear people, listen…
Now that you almost get the point let's go to the real genuine soul of PRS ; angular guitars and a dirty working bass along with a furious drummer who rocks the groove like a punk, a piano/keybordist who muddles these weary musical phrases, and the secret weapon: Vanessa, whose vocal textures weave "gently" like the cat's claws…the sound is sparkling raw, dry, with a unique performance. Please listen loud!
What really amazes me on the Part Time Punks Session EP is the band's immediacy in making direct alternative punk rock songs with a character in their trademark style, and I love that raw sound too, yeah! When this record comes, out I'm pretty confident it will make an impact, thinking that these re-visited songs sound exactly as we, the amplified tribe, want our music to operate. Last, I have to mention a song from the EP that blew me away like few did in the past months, pay attention to Precaution please, and don't say Noise Journal didn't warn you. I can hardly wait for their next record already, a cold beer please now!!!
Keep Up With Pylon Reenactment Society
http://pylonreenactmentsociety.com/
https://chunklet.bandcamp.com/album/part-time-punks-session