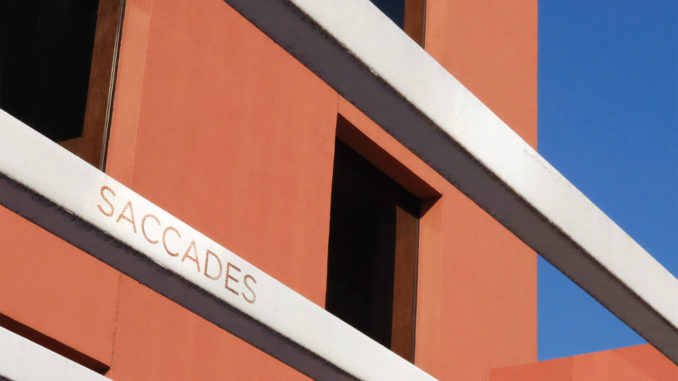 Last Friday, Nicholas Wood released his solo album under the moniker SACCADES, a self titled LP on Fuzz Club Records. The Berlin based musician is best known for making up one half of the synth/post punk duo The KVB, and last summer during a break in the band's busy touring schedule he spent time in the studio working on that solo album. And guess what?! No post punk synths, no dark ditching, but…a sort of immersive psychedelic pop music, with less distortion on the guitars, easy listening vocals, and all on that flower pop style, yup!
Twelve songs that mostly laid me back or sent me on an easy ride without any specific cause–the simple genuine pop style allowed me to relax and empty my head from all of that everyday stress. Check the first video/single, Distant Sea, with the catchy riff and nice vocal treatment–a mid tempo "comfortable" tune that came along with the relaxing, psychedelic footage on your screen.
My favorite song here is Gone Too Soon. Reminds me of all that Brit Pop golden era in the 90's–"twisting" guitar melody which is actually the riff of the song, "narrative" arrangement on vocals, no intro, gentle though uptempo forwarding as the music develops, and keyboards so cool!…and if Nicholas Wood would knack on some foot switches, he would've made a stunning shoegazey song, but he kept it…indie psyche pop!
…and I loved Elusive Dream too! Yeah, psyche flower groove from the 60's! That superb, train rolling pace to dance to and flirt for 3′.08"
The whole of the LP is in a great and socializing mood; after all, it's pop music steeped in–and filtered by–psychedelia. And I don't know what was in his mind, if he didn't want to count out one or a couple of songs, or if he couldn't or didn't want to decide which ones he preferred. But the time passed so nice with an LP of 12 tracks, never getting bored or tired, and this takes a risk by him, and obviously it seems that he needed such a different approach than we are used in The KVB.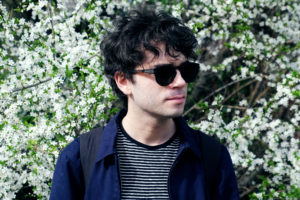 SACCADES is a good listen and you should give it a shot, 'cause you know, pop psychedelia is always a good reason to party and meet people, or speak about more light and naive issues with your best buddies and friends. For now, cheers
Mike D