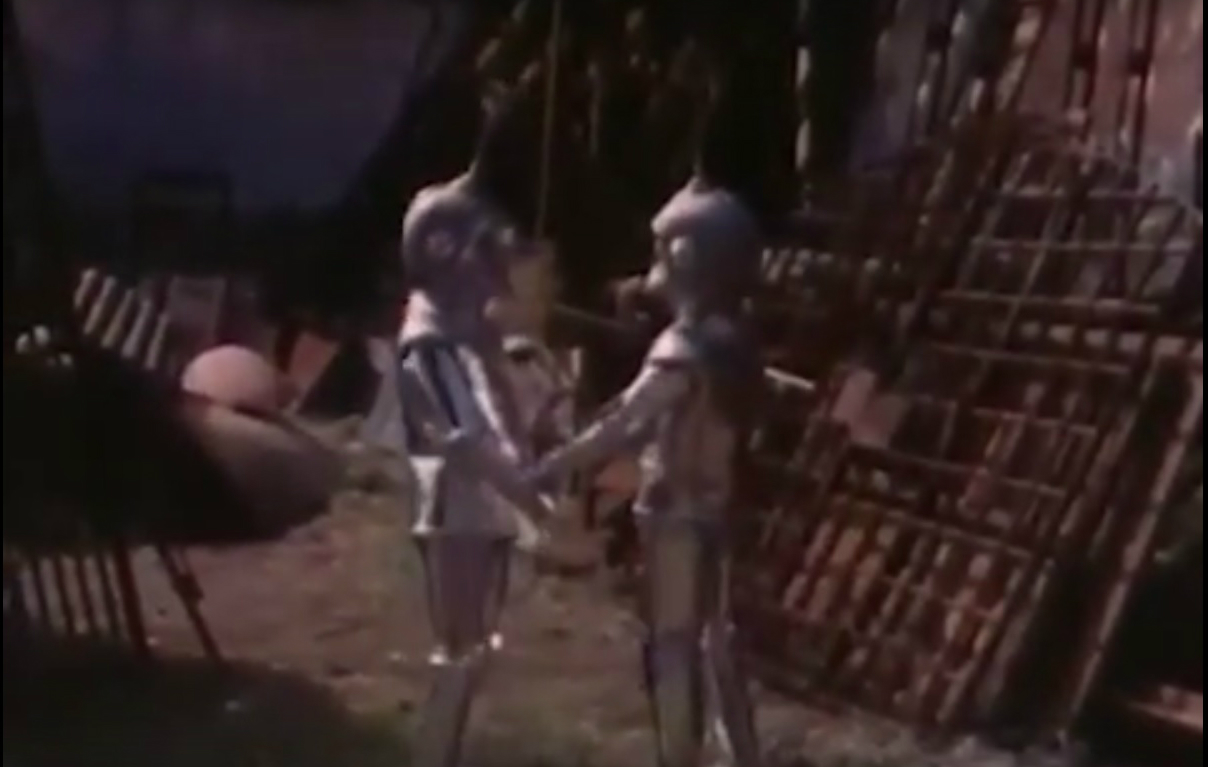 Seattle's Gel-Sol has been fucking with your mind since 1998–creating experimental soundscapes that Resident Advisor has called "a dynamic psychedelic universe with heavy emphasis on improvisation." From his trancey early days to the ambient journeys of the 21st century releases, the man whose given name is Andrew Reichel can always be counted on to lead his listener into and through an aural odyssey.
Now, a month out from his latest venture on Verses Records, Horse Head Bookends–a Kosmische Musik project with a limited edition vinyl release–we're pleased to premiere the album's first video: The Magician's Sojourn:
If there's one common denominator in Reichel's music, it's his heavy reliance on samples–an approach he calls "plunderphonics." The Magician's Sojourn is no exception, using audio from vintage sci-fi films in the track's intro:
"From this moment on you are no longer an ordinary human being. We have taken complete control of your conscious and unconscious mind. Our aim is to conquer the Earth. We have dominated you the way we intend to dominate everyone on your planet. You are the first step and nothing can stop us…You must abandon the emotions of a human being and follow us."
The video itself is composed of fragments derived from three Italian 1970s science fiction b-films: Cosmos: War of the Planets, War of the Robots, and Star Odyssey.
"They're really poor-quality Italian Star Wars rip-offs," explained Reichel. "There's even a fourth porno version (The Beast in Space) that uses some of the same costumes/sets. I initially wanted to remix all the movies into one coherent movie, and overdub the voices, sound effects, and music with my own material, much like Bad Lip Reading. This was before Bad Lip Reading, so when BLR finally came out, I figured they do a much better job of this, and the footage I have to work with is pretty crappy. About a month ago, I was thinking of possible video concepts and this project came to mind, so I put together the video for The Magician's Sojourn. A lot of the music in the Gel-Sol paracosm [Gel-Sol's alternative universe made up of his art] has a sci-fi/fantasy vibe to it, so using the Italian "Star Wars" footage was a no-brainer!"
Horse Head Bookends drops on 19 September via all the major digital platforms, as well as that limited edition vinyl release mentioned above on Verses Records. It's available for pre-sale here (vinyl) and here (digital). You can also find Gel-Sol on Facebook and Twitter.
Take a look at the insane interchangeable art inserts that come with the vinyl. A beautiful thing: