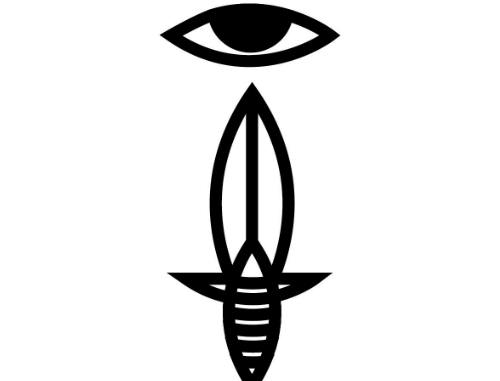 I Tpame I Tvrame is a new act producing dark, minimal cold wave sounds from the Baltic States. The Albanian duo, consisting of Franc Kurti and Dina Hajrullahu, calls their sound "a sort of mixture between minimal wave, dark wave, cold wave, and shoegaze," and their latest single Nevermore certainly fits that description.
Nevermore is I Tpame I Tvrame's second single after their first and eponymous EP released earlier this year, and it is cold, bleak, and spooky like the dark days of late October. With a classic three note post-punk bass drop driving the track, Hajrullahu's spoken word vocals–soft and filtered–add ominous atmosphere over layers of creaking feed-back filled saw synths to create a micro-industrial soundscape.
Less poppy than–but obviously inspired by–acts like Sisters of Mercy and The Frozen Autumn; more Joy Division than The Black Queen, Nevermore is a worthy little venture that should catch the ear of fans of dark sounds.
Check out I Tpame I Tvrame on Facebook, then give Nevermore a listen below and head on over to Bandcamp to pick it up.