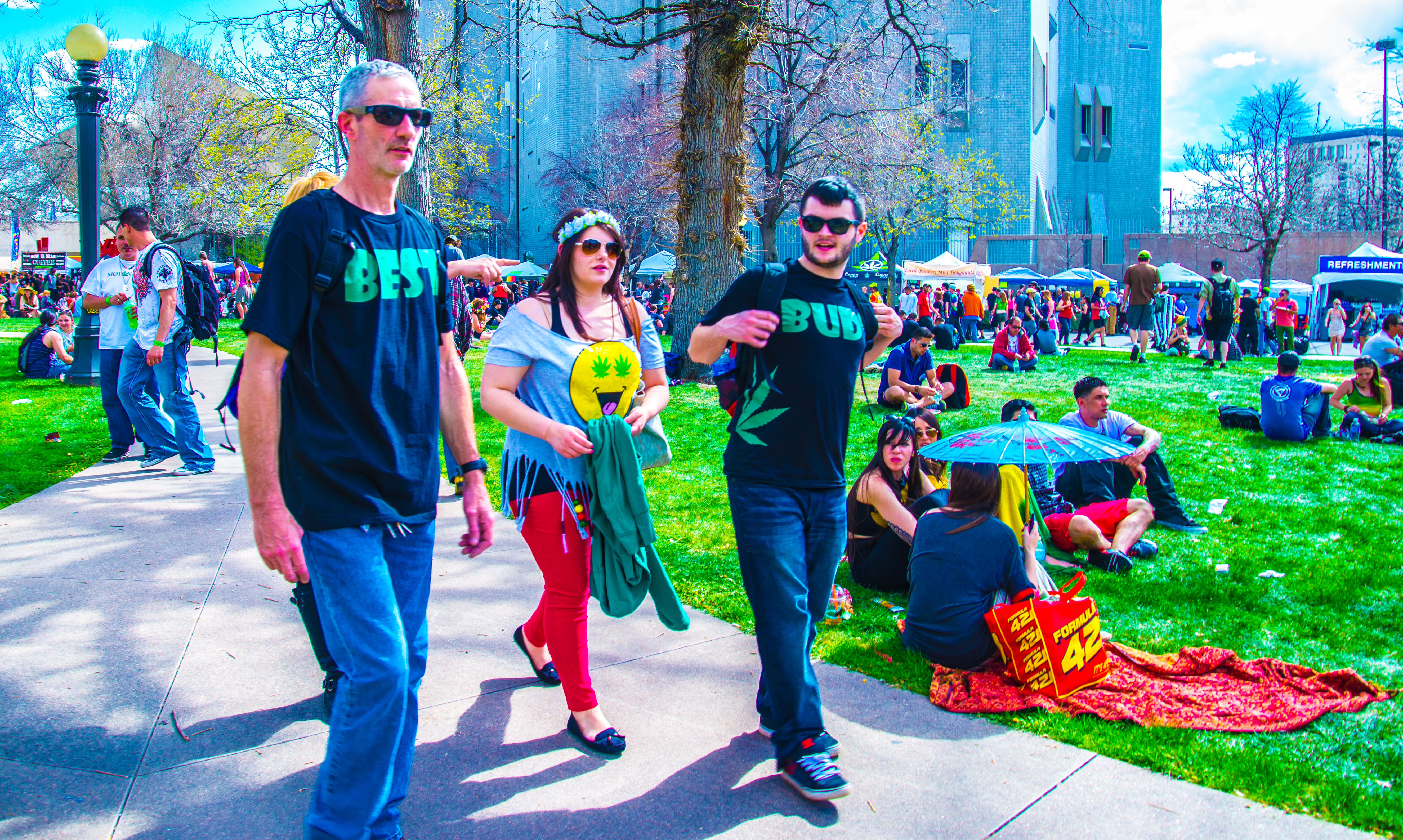 This article originally appeared at MarijuanaPolitics. I also write for those guys.
As cannabis goes mainstream, the day celebrating it–April 20th (or, in weed-speak, simply "420")–is well on its way to official-unofficial American holiday status. With massive events planned in states from Colorado to Washington, a day that started as a minor teenage rebellion in the 1970s has become a joyous, smoky symbol of liberation for millions around the country. Forget all of that sentimental stuff, though. Americans speak (and celebrate) with their dollars, and a recent analysis predicts that Americans–in Colorado and Washington state, at least–are all in on this 420 thing to the tune of some $6.6 million per day.
BDS Analytics, a Boulder-based cannabis data intelligence firm with access to point of sale data from medical and retail dispensaries in both states, crunched the numbers and found that Colorado can expect to rake in more than $5 million per day over the six day "holiday weekend" beginning today and leading up to 420, which falls on a Wednesday this year. That's $30 million dollars in less than a week. Last year's sales averaged a little more than $4 million per day over the course of a shorter holiday weekend, and those figures represented an 80% jump over the rest of the month's day-to-day sales.
In short: Colorado stoners will be flexing their economic muscle this month, and the state looks to benefit greatly, with an expected tax windfall of $4.5 million.
Washington's numbers promise to be impressive as well, with a predicted $10 million in sales over the course of the same six-day period. BDS expects "several days" of the 420 weekend to "triple or quadruple" what they were last year. Combined with Colorado's numbers, that pushes total daily sales around the 420 holiday to $6.6 million. If other states were taken into account, that number would surely be considerably larger. BDS is actively working on expanding its data reach, but, in a phone call, CEO Roy Bingham told us that Oregon's data, for example, "is a little more challenging than Colorado," due to the fact that "it's an earlier market that's evolving rapidly right now."
The cannabis market is booming overall in Washington and Colorado, with success being measured in the billions. Washington's legal sales went into effect in July of 2014, and the state looks set to surpass the billion dollar mark next month according to state officials. Meanwhile, Colorado came this close to hitting a billion dollars in sales last calendar year, but BDS is reporting that, after taking record February sales into account, the state has now officially hit the Big B in a 12-month time frame:
The 12 months ending February 2016 constituted the first year-long period in which retail cannabis product sales surpassed $1 billion in CO, exceeding that threshold by $16 million. The same one-year period ending last February reached $717 million, resulting in a year-over-year increase of 42 percent.
The enormous popularity of concentrates is driving much of this growth, with sales of "individual units" growing 132% over that same one-year period, and expected to make up a growing share of 420-related purchases. But flower isn't going anywhere anytime soon. BDS's Director of Analytics, Tom Jones, explained to us that more buds will be sold than anything else, but their share of the market shrinks considerably this time of year. "In terms of volume there's going to be more flower sold," he said. "That's because, historically, flower has kind of dominated the market. But over that 420 period the proportion of flower that is sold comes down a bit. And if you look at a percentage of everything that is sold in the 420 period as compared to the rest of April, there is less flower sold than the rest of the month and more concentrates and edibles."
Bingham added, "On top of that is the overall trend of over a 100% increase in [concentrate] sales in the last 12 months."
With close to a foot of snow forecast in the Denver area this weekend, it's looking suspiciously like another holiday known for its conspicuous consumerism and jovial spirit. "420 has a similar feel to Christmas to these dispensaries because of the excitement and the celebratory atmosphere," Jones said.
Happy holidays.