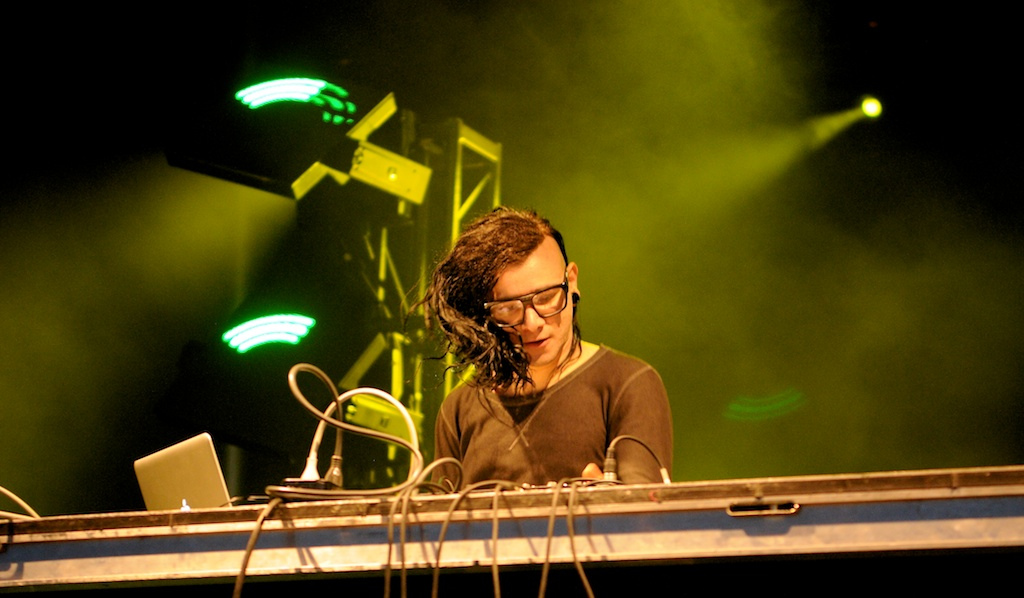 This article originally appeared at the now defunct blog over at TheHundred. You can read all of Alibi Pierce's electronic music news coverage right here, or at his TheHundred author page (while it's still up).
What has eight letters and intersects nicely with "Strove" and "XsAndOs"? If you're the stereotypical crossword aficionado then the answer may evade you. On the other hand if you're the hard-partying Millenial type, still up after a Friday night bender and trying to bore your way to sleep when the Jack and benzos aren't working, the answer may just dawn on you like a revelation: SKRILLEX!
That's right, the distinguished New York Times included everybody's favorite side-haired dubstep dude (Or is it techno now? Tech house? Just "EDM"? Who can keep up?) in their famed crossword puzzle this last Saturday. Landing in the highly coveted 1A slot under the clue "Leader in electronic music with multiple Grammys," Skrillex can now comfortably scratch "Made headlines for being featured in a crossword puzzle" off his bucket list.
Big hat tip to the eagle eyes over at Stereogum for catching this one. WARNING: Major spoilers below–do not view image unless you have already successfully completed last Saturday's New York Timescrossword puzzle (via crosswordfiend.com).