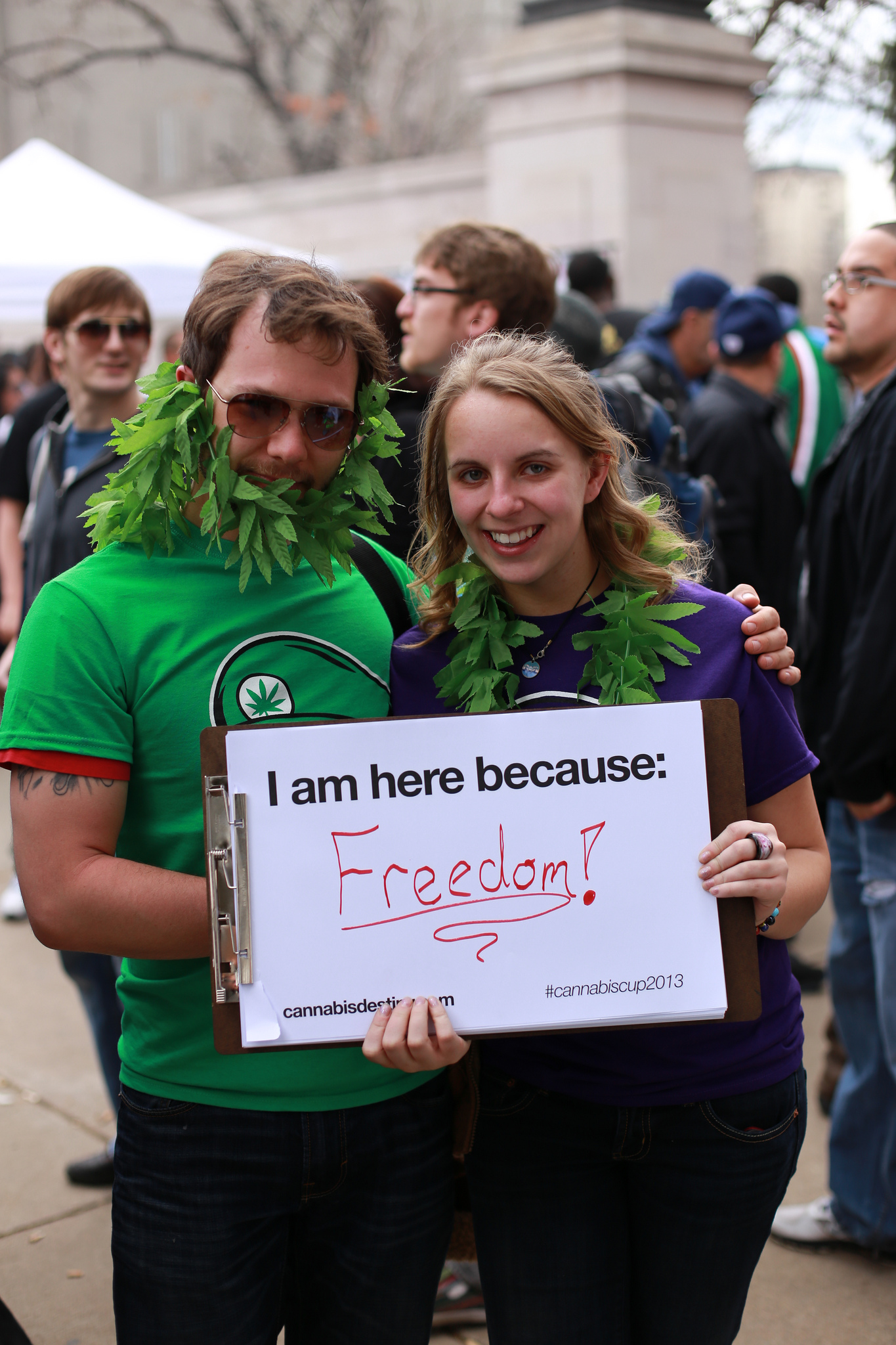 When five California high school stoners set up a secret meeting to smoke weed, code naming it "420 Louis" after the time and location of the meet, little did they know they were laying the groundwork for what would one day become 420–April 20th, the most holy of holy days for stoners worldwide. Since that fateful April of 1971, thousands of events have taken place–primarily in the U.S. and Canada, but also in countries like Australia, New Zealand and the U.K. More than that, the term "420" has become an catch-all term for everything weed: Just take a look at your Twitter feed or Craigslist personals. The annual gatherings, though–and the date itself–have taken the most significance over the last few decades.

And while it may be missed by revelers who simply see the date (and often the time on the clock) as another reason to get stoned, the 420 message has always been distinctly political. In 1995 two major events happened that shaped the activist form the holiday would take: Both San Francisco and Vancouver witnessed their first major pot rallies on April 20th. The Vancouver event, sponsored by Cannabis Culture drew about 250 people and featured "musical entertainers and a different speaker exhorting the benefits of cannabis every 15 to 30 minutes." The San Francisco event was held by Berkeley's now defunct Cannabis Action Network, a group whose mission was to "spread the message that there are numerous positive uses of cannabis, specifically medical cannabis." Both events now attract crowds numbering in the tens of thousands.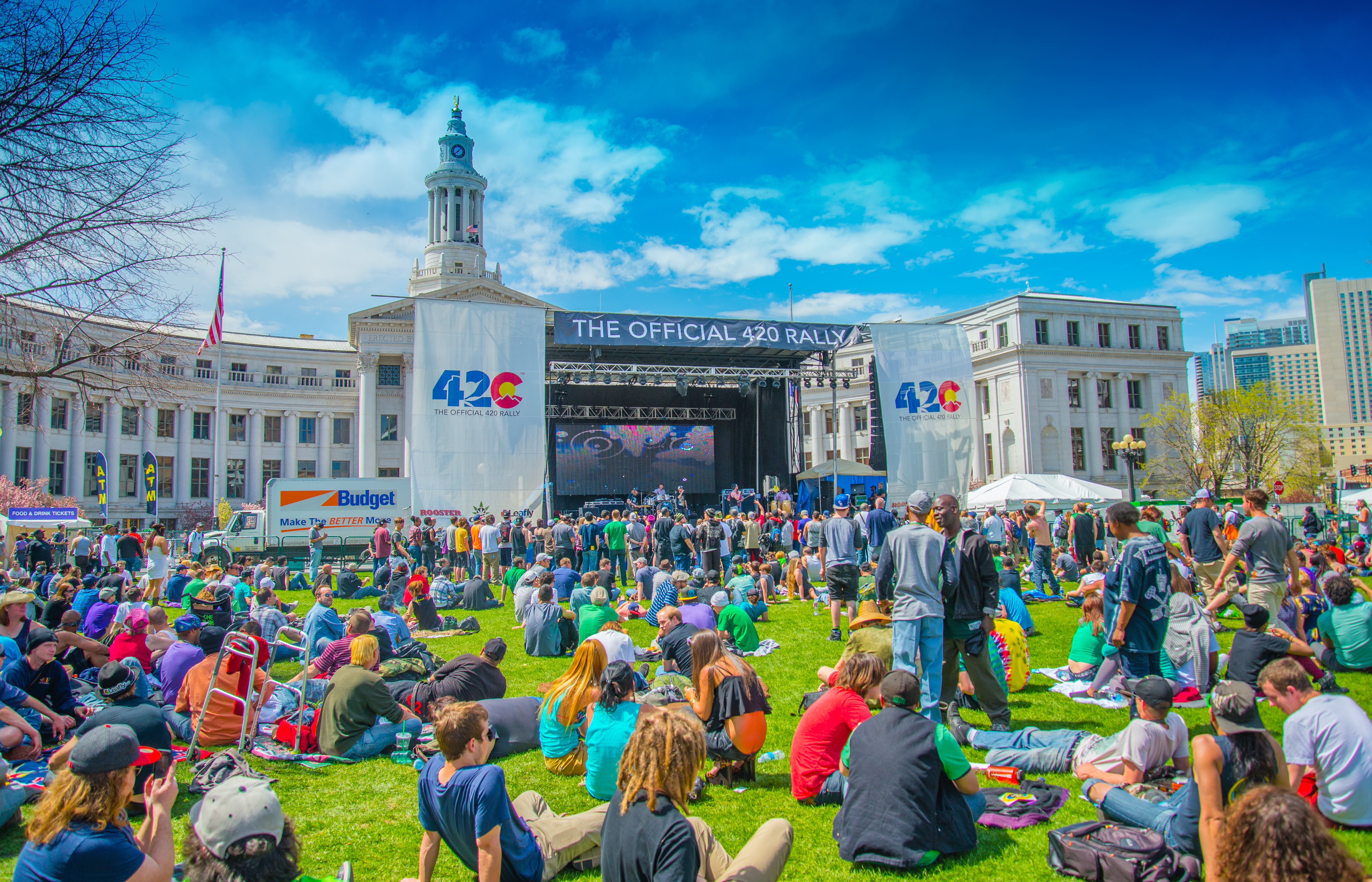 For years public 420 rallies were really a form of nonviolent protest against a war of choice that resulted in the arrest of hundreds of thousands of nonviolent drug offenders and cost U.S. taxpayers billions of dollars.
Now that marijuana is legal in some form in 23 states plus the District of Columbia, with four of those states (and D.C.) allowing recreational use, and with America's president carefully endorsing medical marijuana complemented by congressional bills in the works that would decriminalize marijuana on a national level, it's time to celebrate.
The scene yesterday at Denver's official 420 rally was without a doubt one of celebration. The 125,000 people who participated in the two-day affair reveled in their newly earned freedom. People picnicked, danced to live music, queued up for funnel cakes and barbecue served from food trucks, and bought memorabilia in the form of silly sunglasses and "I WAS THERE" t-shirts. In essence it was like any other fair commemorating a holiday, be it St. Patrick's or Independence Day. The main difference hovered in the heavy layers of smoke floating over the festivities.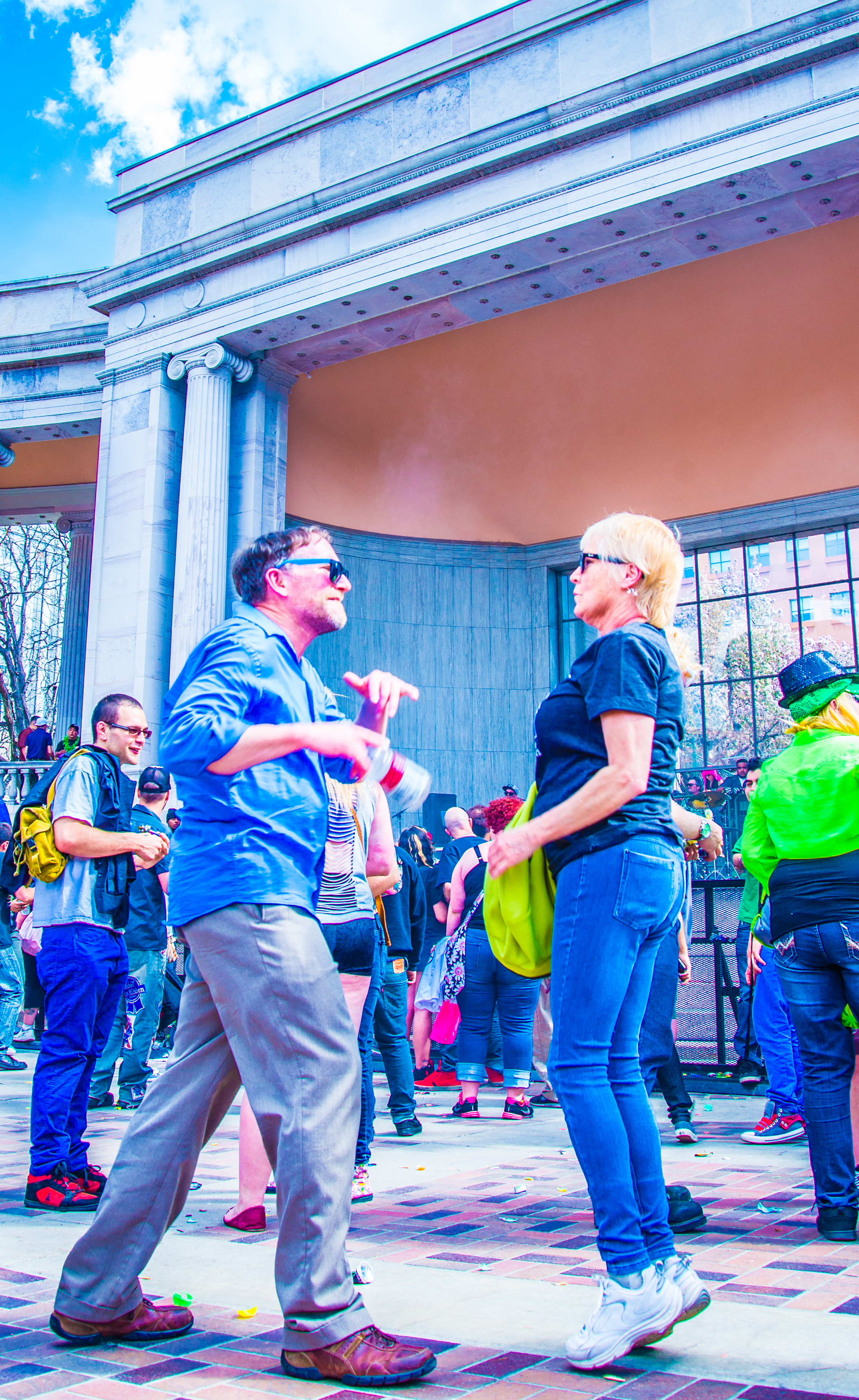 And why shouldn't 420 be seen as a legitimate holiday? The end of cannabis prohibition is a joyful occasion. Not only does it offer all of the social perks we associate with holidays–gathering with like-minded friends and family, breaking bread, getting totally wasted–it also has a serious social justice angle that deserves observance: The beginning of the end of the drug war. In Colorado alone, marijuana arrests are down 95% since recreational marijuana was made legal in 2012. Arrests, by the way, that disproportionately affect minorities. More than $50 million in tax revenue has poured in. Colorado's economy consistently ranks as number one in the nation with California and Washington not far behind in the top ten.
What is a holiday if not the celebration of a momentous occasion? The United States celebrates the beginning of a new year, the birth of a civil rights leader, the end of oppressive and tyrannical rule, a day dedicated solely to thanks. In a way, 420 embodies the spirit of all of these holidays. We are at the dawn of a new age of civil rights and the end of an oppressive anti-drug regime whose casualties number in the hundreds of thousands, if not millions. We should be grateful.
As the benefits of decriminalization become more and more obvious leading to more and more states (and possibly the federal government) following suit, 420 is evolving from protest to a proper cultural holiday. There remains a lot of work to be done and celebrants should never lose sight of that, and some issues regarding respectful public use of marijuana need to be addressed, but if America can appropriate the Feast of St. Patrick–a man known for converting Irish pagans to Catholicism–into a publicly accepted day of debauched binge-drinking, kissing, and massive parades, then we have room in our society for a day honoring true progress under another green umbrella.
There's even some precedent with Repeal Day–a lesser known holiday in December honoring the end of alcohol prohibition. 2015 marks the 82nd anniversary, and you can expect people to celebrate in style. Let's join their ranks, but do it better, and make 420 a respectable, long-lasting patriotic American tradition.