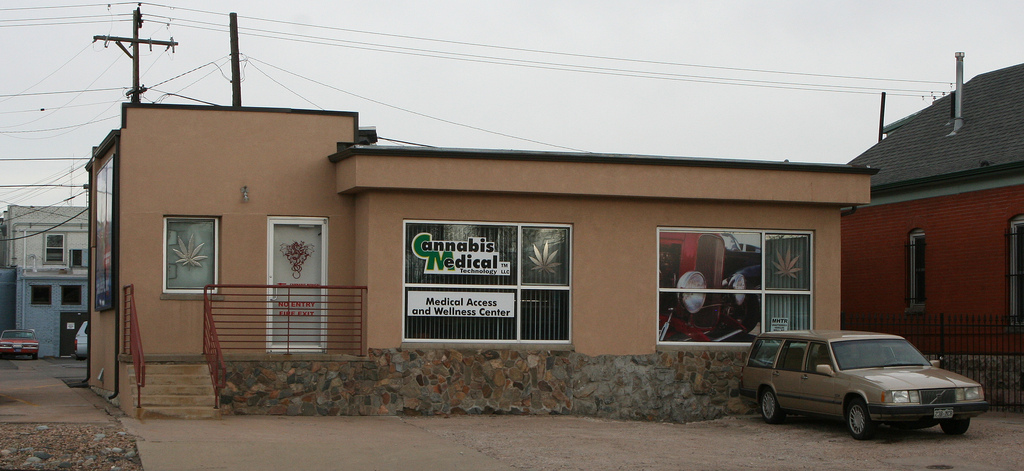 One of the most frequent selling points of Colorado's Amendment 64, which legalized recreational weed sales, was the elimination of the black market. Nine months into the experiment and progress on this front is moving slowly with price being the primary reason. Coloradans are paying right around 30% in sales and excise taxes on every purchase, boosting the total cost higher than current black market prices. Nate Silver's FiveThirtyEight ran an analysis back in April showing that rec pot prices are hovering in the $8/gram area, but real life/anecdotal experience reflects a different reality. Oskar Thompson's review yesterday of Manitou Springs' first ever recreational shop states that he paid just under $50 for an eighth (3.5 grams). That's about twice what Silver reports and 20% higher than what my black market dealer was charging me in 2011.

New rules go into effect today that will allow more dispensaries, growing facilities, and manufacturers to open their doors in the state. Up until now, new shops could only be opened and operated by pre-64 medical marijuana dispensaries. This is no longer the case: Today anybody can apply for a license. In the immediate short term this means that 46 more shops, 37 more growers, and 13 new product manufacturers will be opening their doors.
Will the basic rules of supply and demand kick in here, resulting in dropping prices? It remains to be seen, but some seem to think so. The Colorado Springs Gazette reports:
"The expansion means pot prices for consumers could soon drop. Recreational marijuana in Colorado currently wholesales for about $1,800 to $2,500 a pound, depending on quality. The addition of new growers starting Wednesday could push the price below $1,000 a pound once those plants mature."
The Denver area has a moratorium in place for new dispensaries through next year, but suburb Aurora is planning on 21 new shops opening now that they're permitted. Definitely close enough to impact prices in the area, but enough to kill the black market? Only time will tell.
-Alibi